Written by Verena Knaus and Gail Warrander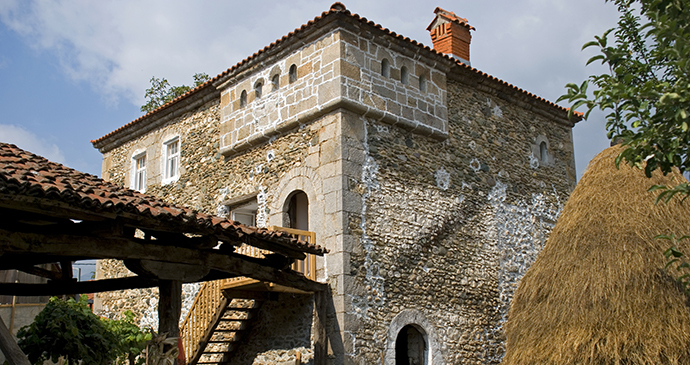 Kullas are traditional fortified towers © Attila JANDI, Shutterstock
The Albanian word kulla derives from the Turkish word for 'tower'. The traditional kulla is a fortified tower, usually two or three storeys high with thick stone walls on a square shape. Some kullas have walls as thick as 1m. The ground floor has no windows to protect it from intruders and was commonly used as a barn for cattle. In most kullas, the family's living quarters are on the second floor and the men's guestroom on the third, accessible directly by a small staircase. In peaceful times, families would sleep in separate buildings next to the kulla. In the towns in the early 20th century, kullas were increasingly built of brick.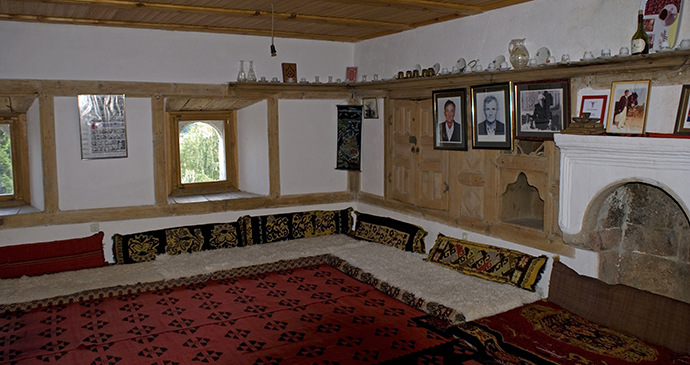 Inside a kulla at Isniq © Attilla JANDI, Shutterstock
The instability and insecurity of the late 18th and early 19th centuries in western Kosovo in particular led to a real boom in the construction of kullas. In some villages like Junik or Drenoc near Deçan, every family would have a kulla surrounded by high stone walls. Walking through such villages felt like walking through a medieval town. As unique symbols of Albanian architectural heritage, kullas were singled out during the 1999 war as targets for destruction.
There is a beautifully preserved and partially restored historical zone in Drenoc village consisting of kullas and traditional stone walls. Drenoc offers a unique Albanian experience: a reasonably priced overnight stay in a traditional kulla. Drenoc is also a good base from which to explore the area and to make day trips to Peja, Deçan, Gjakova and Prizren.
---
Learn more about the kullas with our guide to Kosovo: