Written by Bradt Travel Guides
ZagrebTours is a fully licensed boutique tour operator specialising in private and custom tours of Croatia and its surroundings. In this article they tell us their top five reasons to visit Croatia, one of our Exceptional Places for 2018!
Experience all the shades of green with a visit to Plitvice Lakes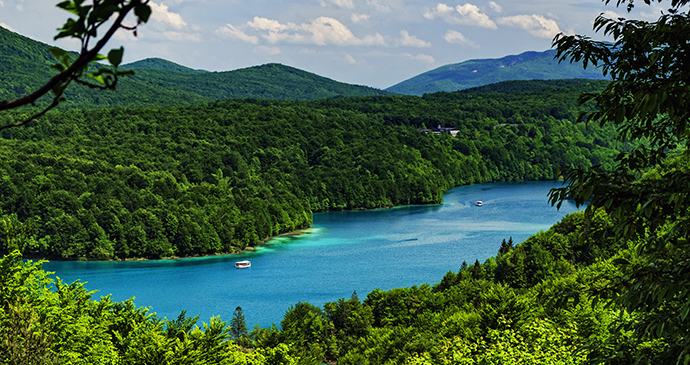 The beautiful lakes in Plitvice Lakes National Park certainly deserve their UNESCO status © Aleksander Gospic, Shutterstock
Plitvice Lakes National Park is one of Croatia's best-known and biggest draws, and deserves its UNESCO classification as a World Heritage Site. Situated inland, halfway between Zagreb and Zadar, it contains 16 lakes at different levels, interconnected by waterfalls. Excellent walking trails keep you away from the crowds, but fun can be had too on the mini-train and organised boat rides.
Explore the UNESCO World Heritage Sites in Šibenik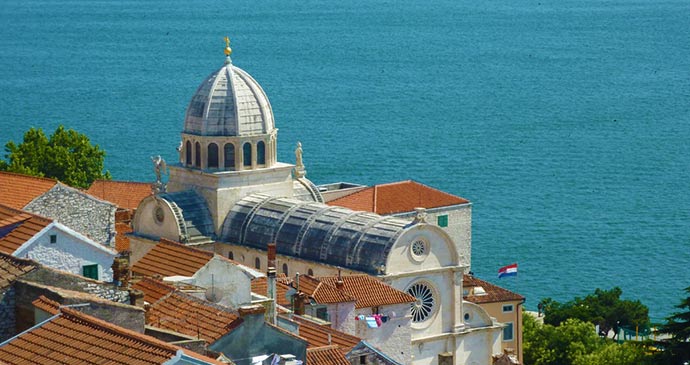 Šibenik's gorgeous cathedral is a UNESCO World Heritage Site © james, Flickr
Šibenik is something of an odd-man-out on the Dalmatian coast, firstly because it has no classical history, and secondly because it's not really a tourist town. It's well worth visiting, though, not just for the cathedral – the most important piece of Renaissance architecture in Croatia (and classified by UNESCO as a World Heritage Site in 2000) – but also for its charming medieval old town, and its position as a springboard for trips into the Krka National Park and to the Kornati archipelago.
Travel through time into the era of knights and legends at Trakošćan Castle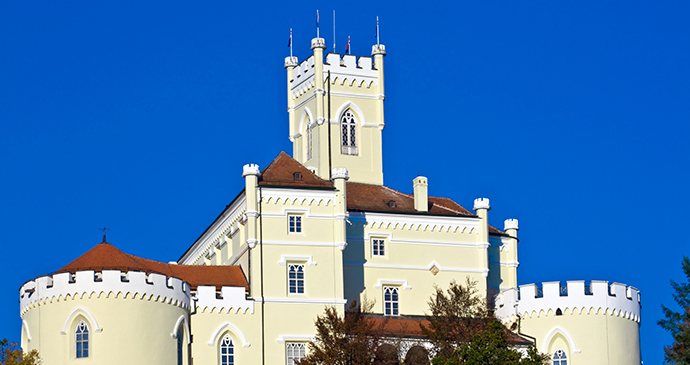 The not-so-medieval Trakošćan Castle © remus, Shutterstock
Inland Croatia is in complete contrast to the dramatic karstic landscapes of the coast and the holiday resorts on the islands, and the area is still largely (and unjustly) unvisited. North of Zagreb is the delightful Zagorje region, with hundreds of churches and dozens of castles and country houses set among wooded hills, including wonderful Trakošćan, the area's most visited attraction. Billed as a 13th-century castle, you don't have to read much of the small print – or use much architectural intelligence – to work out that what you're seeing here isn't medieval at all but mid-19th-century neo-Romantic all over. That doesn't make it any less worth visiting – although it's all a bit shabby and run down, it's still extraordinary inside and out, with a complete collection of the original (19th-century) furniture and fittings.
Taste the best of Croatia eating oysters in Ston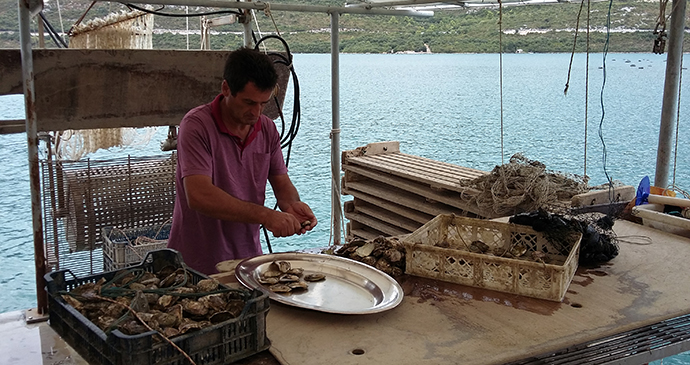 Ston is famous for its oysters, which are considered the best in Croatia © Richtone
The reason for a visit here is twofold – firstly to see (and clamber upon) the walls, which rival Dubrovnik's, and secondly to sample Croatia's best oysters, which are farmed here, as are mussels. Ston's tourist infrastructure is thriving, and the village is increasingly popular with Croatian romantics on oyster-fuelled weekend breaks.
Visit small towns for their big stories in Istria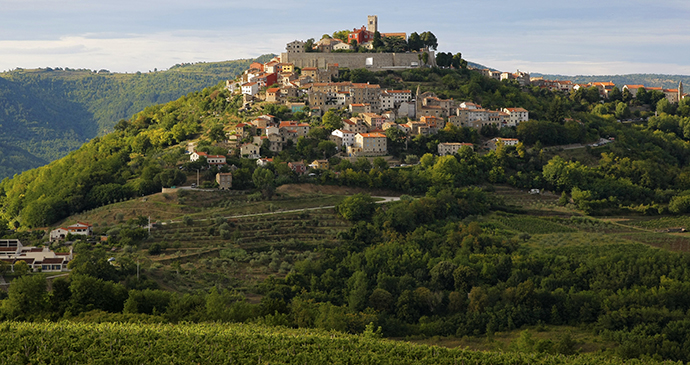 Istria's hill towns remain beautifully unspoilt, and are well worth the journey away from the coast © Istra Photonet
The hill towns and villages of the Istrian interior – including Motovun, Grožnjan and Hum – should not be missed on a trip to Croatia. There are hidden frescoes at Hum, the area around Motovun is renowned for its truffles, and Grožnjan is known as the 'Town of Artists. Well worth leaving the coast for!
---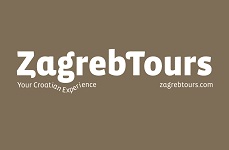 ZagrebTours is a fully licensed boutique tour operator specialising in private and custom tours of Croatia and its surroundings. ZagrebTours creates and delivers premium Croatia tours for their clients. For private groups they customize every single experience to the group's personal tastes and needs. In addition to the highlights, ZagrebTours veer off the beaten path to give you an insider's perspective and allow you to truly explore beyond the expected – which could mean food, drink, people, local customs, art, history and nature…just about anything you want! Let ZagrebTours give you your personal Croatian experience. For more information and to book click here.
Intrigued? Get 10% off our Croatia guide: