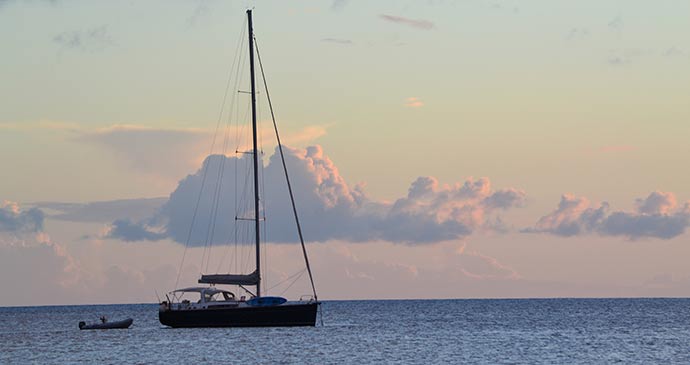 Boat at dusk © Adam Strange
Health
Dengue fever is endemic in the Caribbean and can occur throughout the year. It is important to take precautions against mosquito bites. Use insect repellent and wear long-sleeved shirts and long trousers. Ensure routine vaccinations are up to date, and visit your doctor at least eight weeks before travelling to check if any vaccinations or other preventative measures are needed. Make sure that you have comprehensive travel insurance before you go.
Travel clinics and health information
A full list of current travel clinic websites worldwide is available on www.istm.org. For other journey preparation information, consult www.nathnac.org/ds/map_world.aspx (UK) or http://wwwnc.cdc.gov/travel/ (US). Information about various medications may be found on www.netdoctor.co.uk/travel. All advice found online should be used in conjunction with expert advice received prior to or during travel.
Safety
Use at least the normal precautions you would at home. Lock your door at night, avoid walking on deserted beaches after sunset, and keep your valuables and personal documents in a safe place. Take care at late-night street parties and only use licensed taxis.