Health
with Dr Felicity Nicholson
Before you go
It is advisable to be up to date with all primary immunisations including tetanus, diphtheria and polio – an all-in-one vaccine (Revaxis) lasts for ten years. You would also be wise to be protected against hepatitis A and typhoid. Hepatitis A vaccine (eg: Havrix Monodose or Avaxim) comprises two injections given about a year apart. The course costs about £100, but may be available on the NHS; it protects for 25 years and can be administered even close to the time of departure.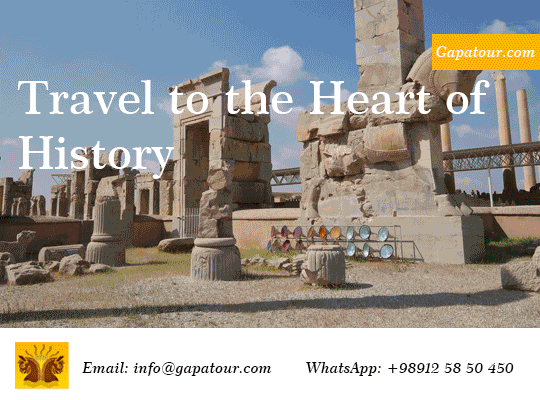 Hepatitis B vaccination should be considered for longer trips (two months or more) or for those working with children or in situations where contact with blood is likely. Three injections are needed for the best protection and can be given over a three-week period if time is short for those aged 16 or over. Longer schedules give more sustained protection and are therefore preferred if time allows. Hepatitis A vaccine can also be given as a combination with hepatitis B as 'Twinrix', though two doses are needed at least seven days apart to be effective for the hepatitis A component, and three doses are needed for the hepatitis B.
The newer injectable typhoid vaccines (eg: Typhim Vi) last for three years and are about 85% effective. Oral capsules (Vivotif) may also be available for those aged six and over. Three capsules over five days lasts for approximately three years but may be less effective than the injectable forms as their efficacy depends on how well they are absorbed.
Vaccinations for rabies are advised for everyone, but are especially important for travellers visiting more remote areas, especially if you will be more than 24 hours away from medical help and definitely if you will be working with animals.
In Iran
In the major cities, it will be said that the water is safe for cleaning teeth as it is heavily chlorinated (neighbouring Tajikistan and Afghanistan suffer cholera outbreaks). However, it is always safer to use bottled water both for drinking and for cleaning your teeth.
Opportunities to strip off and sunbathe are obviously severely limited in the Islamic Republic, but the force of the Iranian sun is powerful and there is comparatively little shade so avoid excessive exertion during midday hours and wear a sunhat. Women should wear theirs over a scarf. Clothing in natural fibres is most comfortable for the hotter months but evening temperatures can drop suddenly, especially in the hills, so take a light sweater too.
Take the usual precautions when walking across rough and stony ground, and through shrubbery and vegetation, against snakes, scorpions, etc. If you are entering a ruined building from broad sunlight, make a noise so that any snakes retreat.
Travel clinics and health information
A full list of current travel clinic websites worldwide is available on www.istm.org. For other journey preparation information, consult www.travelhealthpro.org.uk (UK) or http://wwwnc.cdc.gov/travel/ (US). Information about various medications may be found on www.netdoctor.co.uk/travel. All advice found online should be used in conjunction with expert advice received prior to or during travel.
Safety in Iran
Crime
Any crime carries severe penalties in the Islamic Republic. It is likely that the greatest danger you will face (other than crossing the road) is having your wallet, purse or camera snatched. Keep photocopies of the most important pages (including the visa if possible) of your passport and air ticket, and spare passport photos separately, and don't flash money or expensive camera equipment ostentatiously. The British Foreign and Commonwealth Office has warned that bogus policemen have approached some visiting foreigners, advising that in such circumstances you should insist on seeing an identity card and inform the restaurant, shop or hotel of the incident. Remember that no Iranian policeman has the right to take or retain your passport unless you are in a police station.
Iran is very safe for women travellers. Harassment is now minimal, especially if you wear the manteau, as it is assumed you are Iranian and/or Muslim. Be aware, however, that it is very unusual for a single woman to walk unescorted in public at night. Make sure to avoid being alone in the evening in particular in the old town in Yazd, or Ahvaz and Khuzestan generally. If you do feel, however, that you are being harassed, you are strongly encouraged to bring this to the attention of other people present, in particular men (eg: a bus driver). Such behaviour is looked down upon by other members of the society. By expressing your indignation publicly you will be doing other female travellers, and yourself, a great favour. Keep in mind that harassment often happens simply because it is perceived as acceptable.
Road safety in Iran
You are more likely to be in danger if you insist on importing your car. There were 24,000 road deaths and over 80,000 injuries reported in Iran in 2006. During the first eight months of 2012 around 14,000 people lost their lives. The number of deaths, however, seems to be slowly decreasing from the peak of 27,759 deaths in 2005. Leaving aside the nightmare of Tehran traffic, which guarantees road rage and stomach ulcers, be aware that Iranian lorry and coach drivers work very long hours and that few private vehicles have reflectors or working lights and their drivers disregard every rule in the book.
Traffic does not necessarily stop at a red light, nor wait until green before setting off, with the exception perhaps of Kish and Qeshm. Regard zebra crossings as merely road surface decorations. Pedestrians take their life into their own hands crossing the road and the sight of their terror-stricken faces forms the chief entertainment for motorists. If a driver flashes his/her lights it does not mean it is safe to cross; your presence is being acknowledged, but not necessarily your continued existence on this earth. On the other hand, having started to cross, do not turn tail or break into a run; both actions constitute a personal challenge to the driver to continue the pursuit.
Personal conduct
Be aware that it is easy to break an important social convention without realising it and this can affect your safety. For instance, in summer 2004, the smoking of 'hubble-bubble' waterpipes (qalian) in public was banned on the grounds that it promoted 'licentious behaviour'. Presently men can smoke in public, but it may be more difficult for women, as most traditional tea houses would not serve qalian to women or mixed groups.
If you are confronted with officialdom, do not lose your temper, shout or threaten. Be polite and apologetic if not abject. Women: forget all feminist scruples and cry. Always insist on seeing someone who speaks English (any other Western language will be difficult).
Travelling with a disability
Planning an accessible trip to Iran may be challenging, as the required information is not easy to come by. Nevertheless, the ancient beauty of this unique country can very well be enjoyed by anyone, with or without disability. Since the establishment of the Ministry of Social Welfare in the 1970s, public services for people with disabilities have improved, and many disability organisations are active to achieve general inclusion.