Let music follow your footsteps into history, let your taste buds tempt you from your chosen path. Let lunch segue into dinner, Art Deco streets lead you to the talents of tomorrow and the sounds of a lone midnight saxophone from an open window in the lamplight blend into a bedtime serenade in a city that, more than any other, knows the value of a great lullaby.
Read more in The author's take
Any trip to Lille is both a visit to a dear old friend and a heady whirlwind romance with a stranger. Twenty years after being whisked off my feet by my first encounter with the city that composed the anthem that launched a hundred revolutions, but erected a statue to a lullaby, I was seduced afresh when I stumbled across dozens of people dancing a tango in a Renaissance cloister in the September rain.
Lille is whatever you want it to be. Whatever you are looking for you'll find it here, ten minutes after stepping off the Eurostar. The bargain hunter heads down to the Sunday flea market in Wazemmes, the fashionista hits the designer boutiques of the 16th-century cobbled streets of Vieux Lille. Some of us dress up for a first night in the gilded crystal jewel box of the opera house, others seek out Monets and Goyas at the Palais des Beaux-Arts. You'll find the cream of European art looted by Napoleon in one gallery, and creations by the enfants terribles of today's art world in a old post office by the railway tracks.
And all of this is just to work up an appetite for the food. Lille is where France's top chefs go to play: find the bistro with a Michelin star, grab world food in a street corner bar or check out the young talent tipped by the critics as the next generation to watch.
Bon voyage, bon weekend and bon appetit!
Related books
Related articles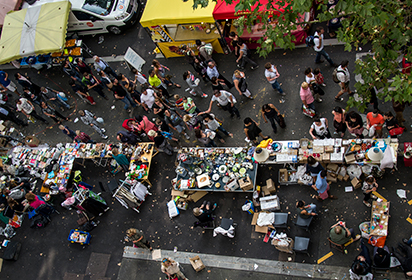 The Braderie de Lille, Europe's biggest street sale, is set to return in September 2017.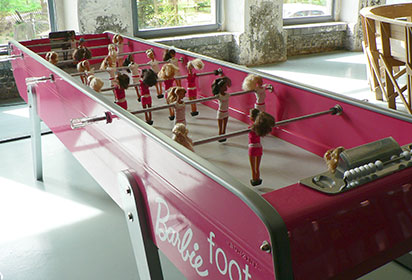 There are plenty of fab and groovy exhibitions to celebrate a summer of football in Lille.