Sometimes referred to as the 'Yosemite of the Balkans', Sutjeska is the oldest national park in Bosnia and Herzegovina and home to the country's highest peak, Mt Maglić (2,386m). It's also home to more biodiversity than anywhere else in BiH, boasting varied, stunning landscapes from rocky cliffs to rolling meadows, the 75m-high Skakavac Waterfall and one of the last remaining primeval forests in Europe, Perućica. Sutjeska is a true wonderland for lovers of the great outdoors and thanks to EU-funding over the past several years, signage and facilities and activities within the park have drastically improved.
There is even a tourist information centre just next to Hotel Mladost. It is also the main trail head for the Via Dinarica so even more hiking information can be found on viadinarica.com.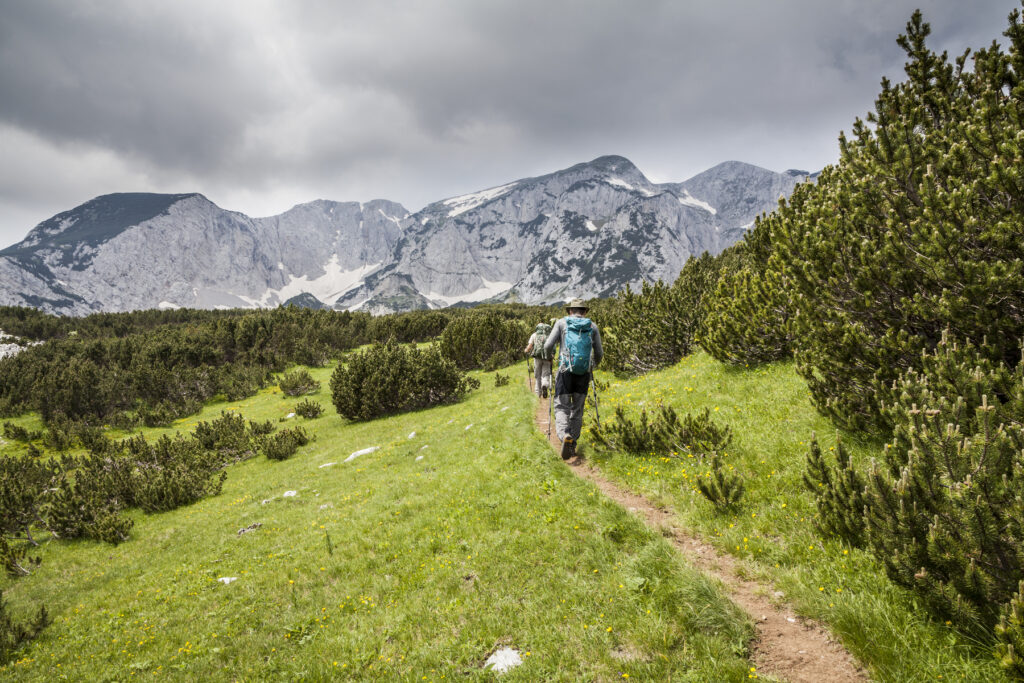 Nature aside, Sutjeska is also incredibly significant when it comes to history and the formation of Yugoslavia as it's where the critical Battle of Sutjeska was fought (and won by Tito's Partisan forces) during World War II. This has been memorialised in Tjentište, Sutjeska's main village, where you can visit the 'Valley of the Heroes' and admire one of the most iconic spomeniks found in former Yugoslavia. One of Bosnia and Herzegovina's best music festivals also takes place in Sutjeska every July, OK Fest, positioning it as a national park that truly has something for everyone.
Getting to Sutjeska
There are plenty of good organised tours to Sutjeska from Sarajevo, but here is some more detailed information in the event you want to do the visit on your own.
There are three buses a day from East Sarajevo that pass through Tjentište which depart at 07.45, 13.00 and 16.06. The journey takes approximately 2½ hours.
Tjentište is located about halfway between Sarajevo and Trebinje along the M-20. Travelling from Sarajevo, head south on the M-18 for approximately 75km until you reach the M-20. Turn right on the M-20 in the direction of Trebinje-Dubrovnik and after about 25km you will be in Tjentište.