Cambridge is full of storybook scenes. From the ornate spires that rise above the River Cam, to the university scholars rattling down the cobbled backstreets on rusty old bikes, the city is a truly iconic part of Cambridgeshire.
Yet alongside these clichés, as wonderful as they are, Cambridge has many other layers that reveal themselves if you linger a little longer or delve a little deeper. From the haunted bookshop and ancient Leper Church to the cutting-edge technology of Silicon Fen and the backstreet boozers off Mill Road, seeking out these layers is the key to understanding this small city and experiencing more than a tick list of tourist spots.
Going slow in Cambridge is easy when you know how, with urban meadows to picnic in, riverside paths to ramble along and historic streets to explore on foot.
What to see and do in Cambridge
The university grounds
The University of Cambridge is made up of 31 autonomous colleges, which are scattered throughout the city. Having started life as religious institutions, many are several centuries old and have ornate chapels that are some of England's finest.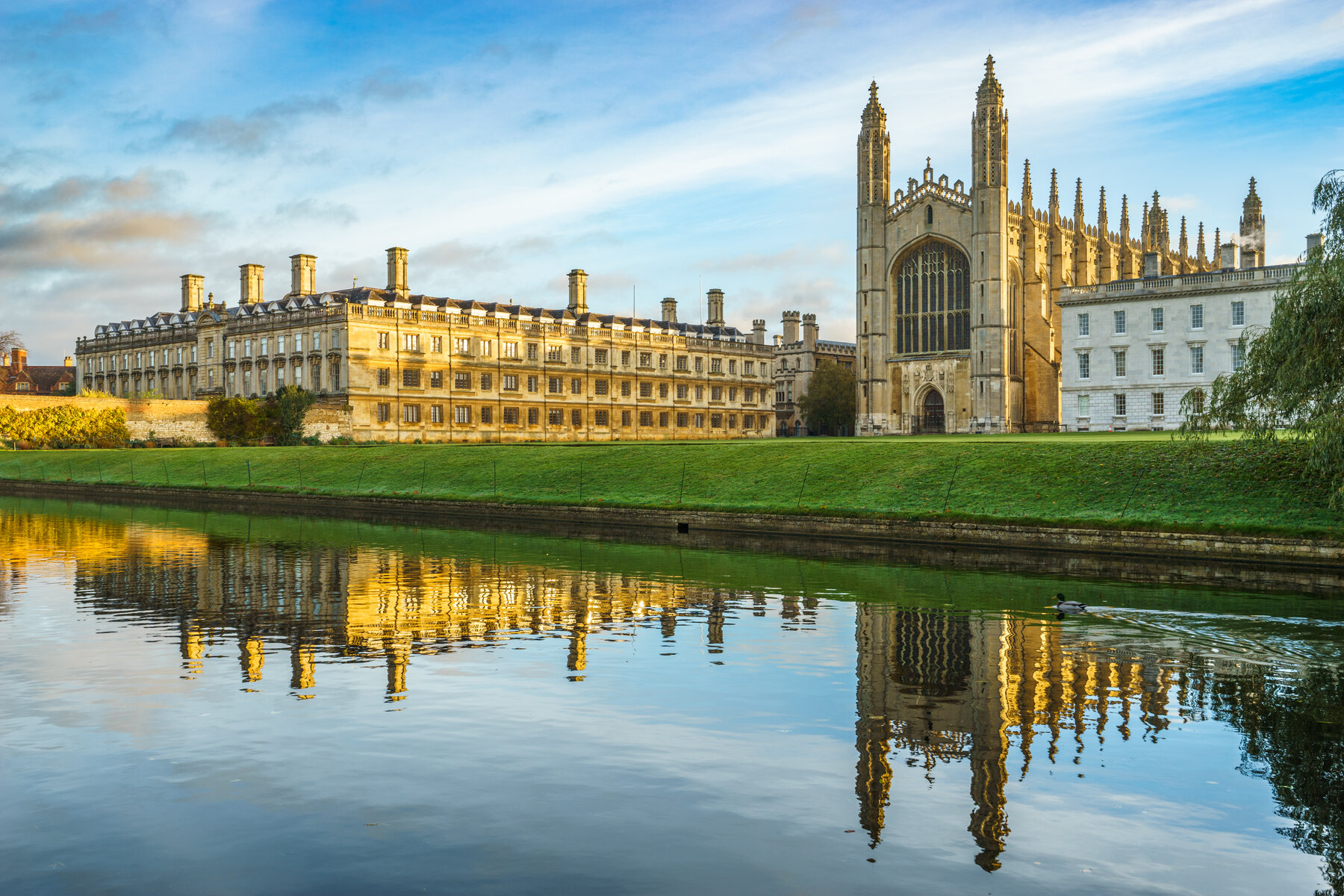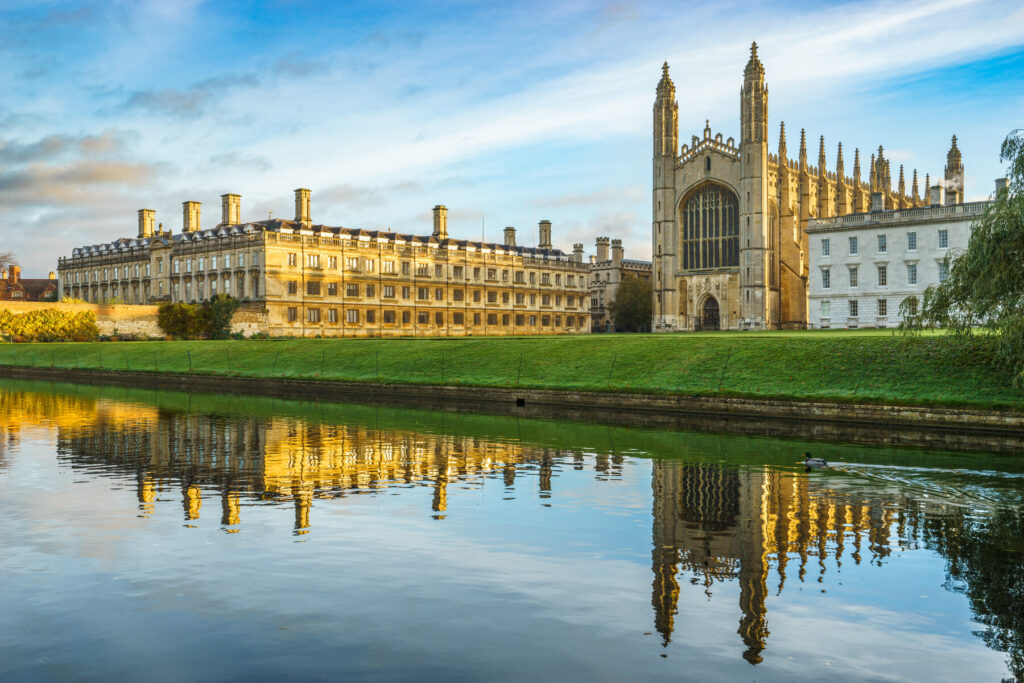 Founded by King Henry VI in 1441, King's College is both the most well-known and most impressive of the lot. Located on King's Parade, the college chapel was built between 1446 and 1536 under the instruction of five different kings. Inside is Rubens's Adoration of the Magi and the world's largest fan-vaulted ceiling. To take a peek, you can join a guided tour or visit for evensong (17.30 Mon–Sat, 10.30 & 15.30 Sun) – queuing begins 35 minutes before each performance. Notable alumni include English cryptographer Alan Turing and Indian-British novelist Salman Rushdie.
While King's College is undeniably the most impressive, there are many other colleges in Cambridge worth visiting. Wander down Senate House Passage (located on the right side of Senate House where the university's graduation ceremonies take place) and veer left to meet Trinity Street. Here you'll get a good view of Clare College, the university's second oldest surviving college (founded 1326), where the naturalist David Attenborough studied zoology.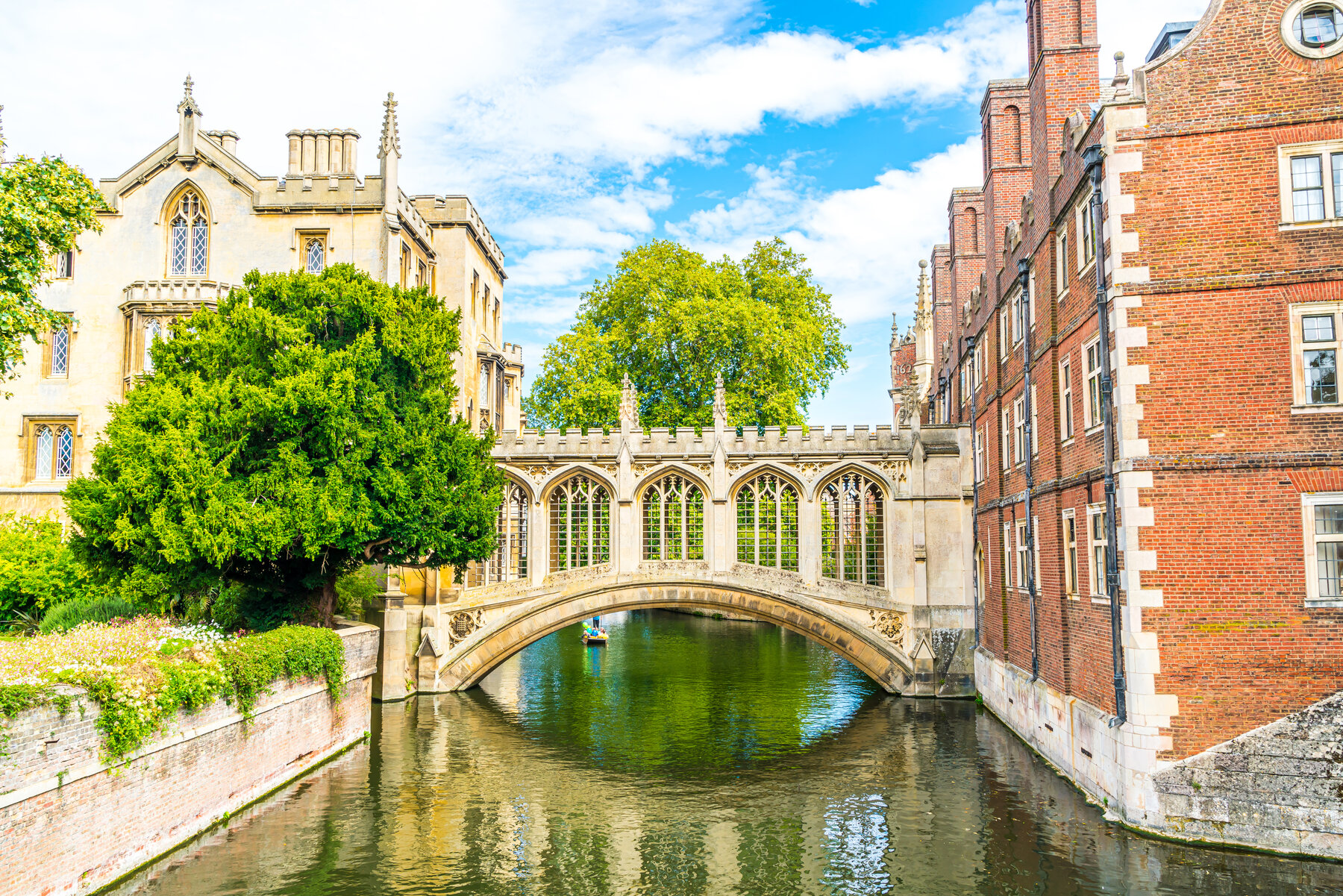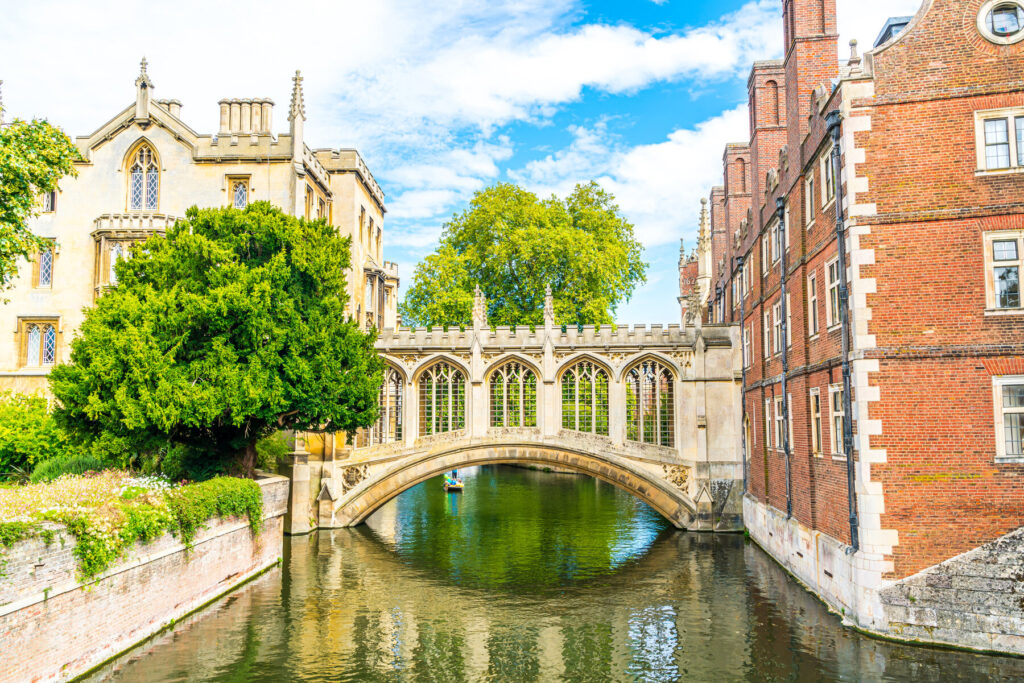 On the corner of Senate House Passage and Trinity Street is Gonville & Caius College (Caius is pronounced 'keys'), where physicist Stephen Hawking studied. Further north on Trinity Street is Trinity College (1546), with its castle-like red- brick façade. Founded by Henry VIII, this is Cambridgeshire's largest and wealthiest college, previously attended by Prince Charles, Lord Byron, Alfred Tennyson and Isaac Newton.
Look out for The Bridge of Sighs that spans the River Cam at St John's College. This ornate river crossing is said to have been a favourite spot of Queen Victoria's and is frequented by tourists looking to take the perfect riverside photograph.
The Sedgwick Museum of Earth Sciences
The Sedgwick Museum of Earth Sciences is the University of Cambridge's oldest museum. Established in 1728 as the Woodwardian Museum, it contains 4.5 billion years' worth of earth science and is a must-see site for anyone with an interest in natural history.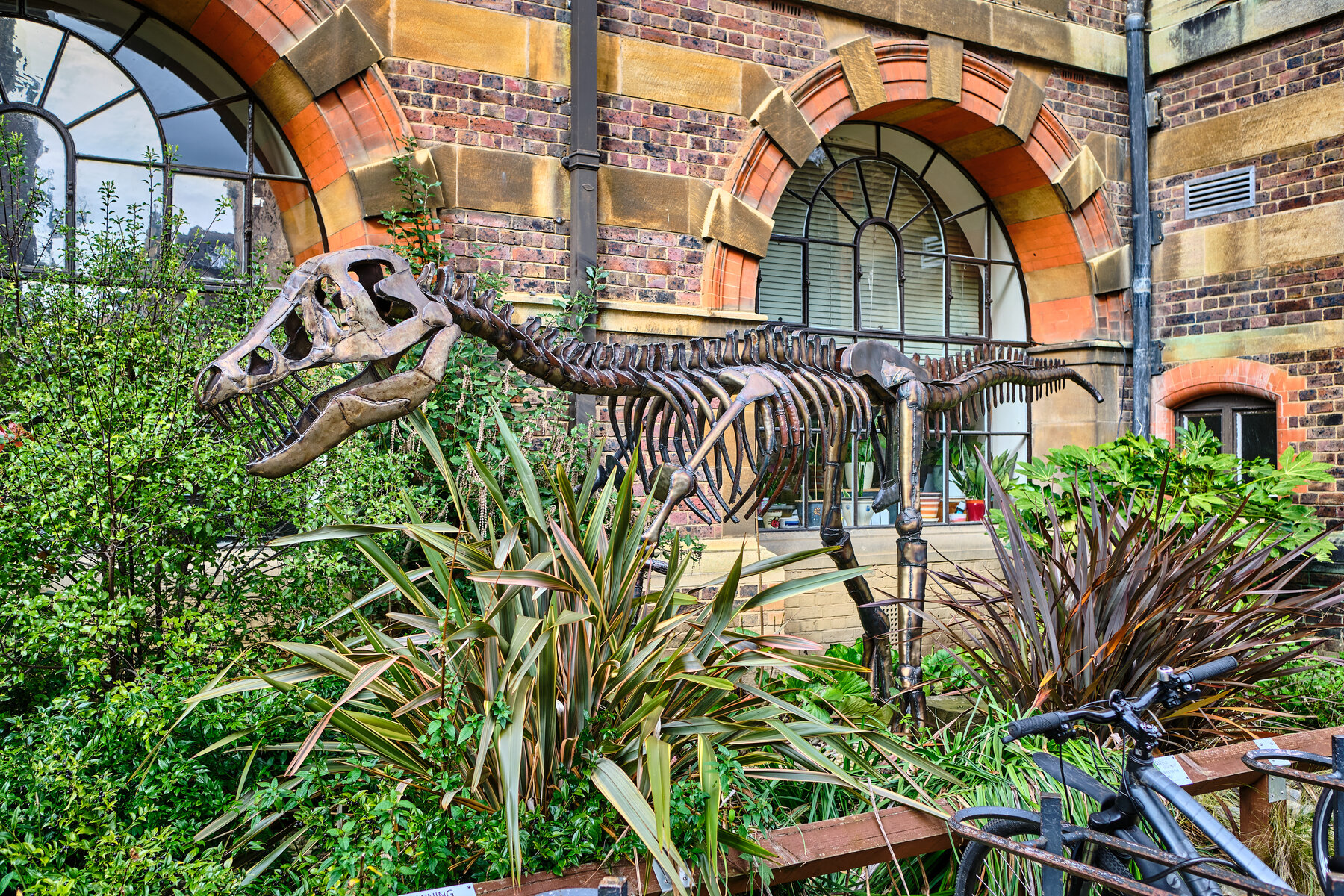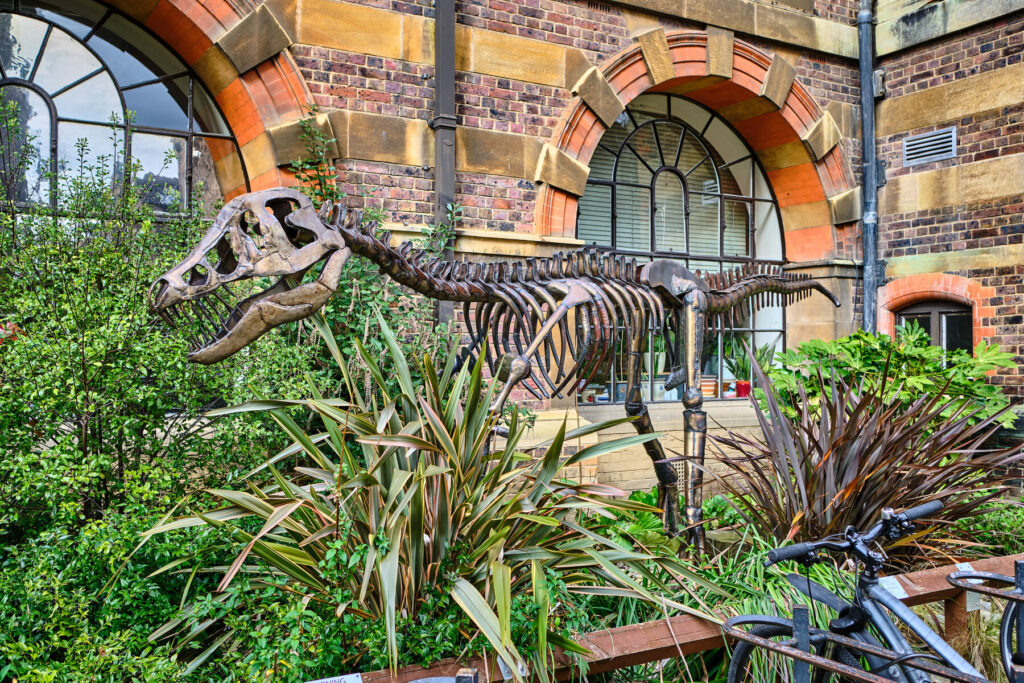 Home to a collection of over 2 million fossils, minerals and rocks, a walk through Sedgwick is a journey through time, from the meteoritic building blocks of planets, to the thousands of fossils of animals and plants that illustrate the evolution of life in the oceans, on land and in the air.
The Botanic Garden
Cambridge University Botanic Garden was initiated in the 1820s by Charles Darwin's mentor, John Stevens Henslow, who convinced the university to move its original plant collection to a larger site, where it could be developed into a centre for learning.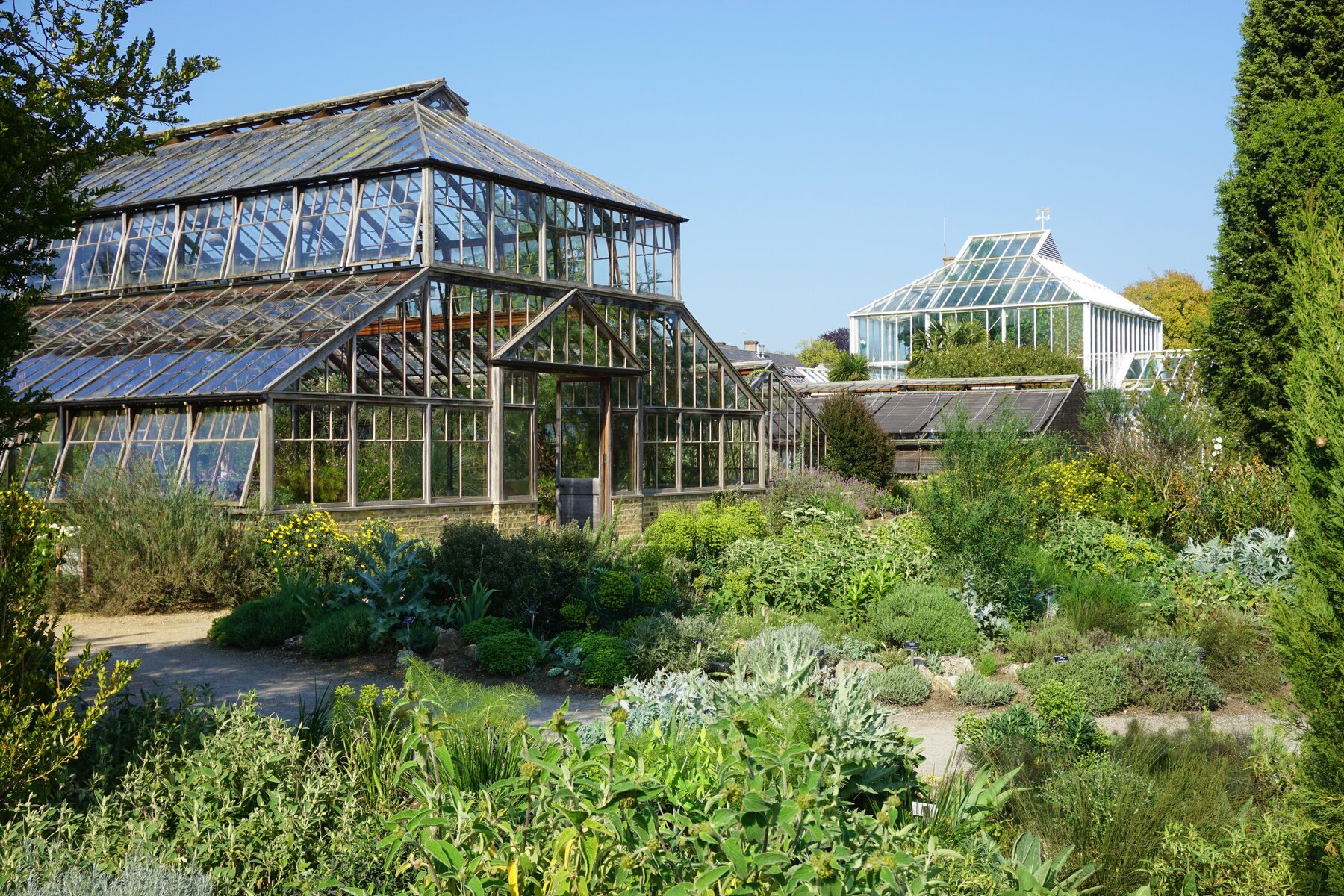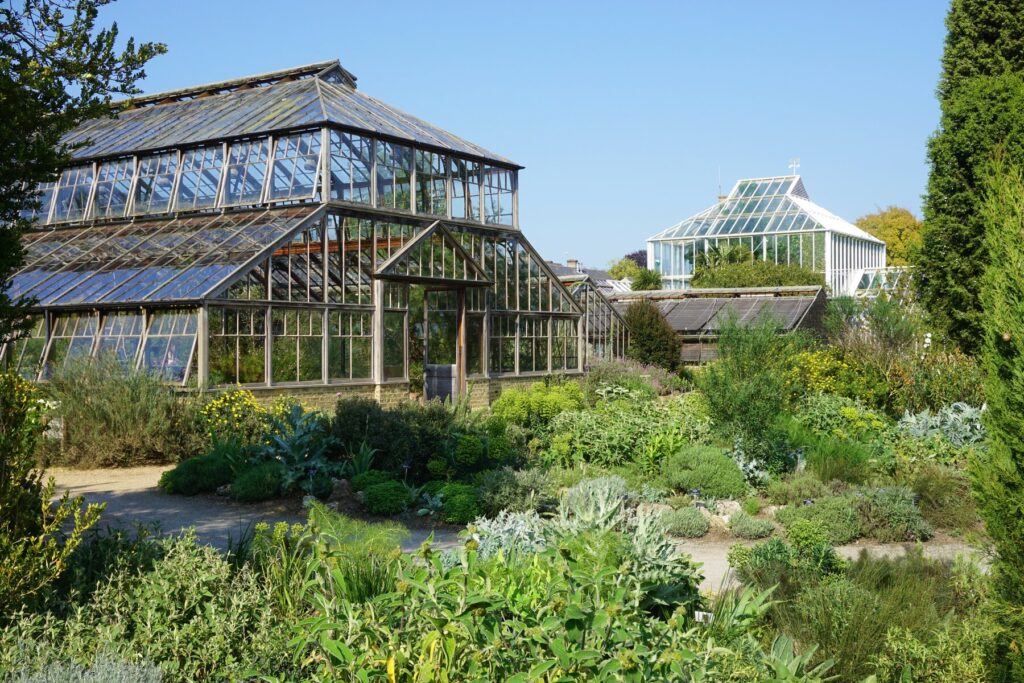 Today the garden has around 8,000 plant and tree specimens in different zones that range from the woodland garden to the tropical hot house. You could follow the Main Walk past giant redwoods that were grown from the first seeds brought to England, or you could walk along the Rising Path and peer down on the historic Systematic Beds. You can also learn about everything from climate change and endangered plants to the first potatoes brought over from South America in Tudor times.
The Backs
When people talk about The Backs, they're referring to a strip of land by the River Cam where six colleges (St John's, Trinity, Trinity Hall, Clare, King's and Queens') back on to the banks. This riverside vantage point gives a whole different perspective of the university colleges, with their ancient buildings rising above the water and their landscaped grounds rolling down to the banks.
While it can be difficult to access the Backs without paying to enter the college grounds, there are a few places where you can glimpse this stretch of greenery on foot, without having to purchase entry. Silver Street Bridge (next to the Anchor pub on Silver St) allows you to gaze upstream to Queens' College and Mathematical Bridge – designed by William Etheridge in the 1740s, this bridge follows a sophisticated design that makes it look as though it's built from long pieces of timber but it is, in fact, made from lots of shorter pieces.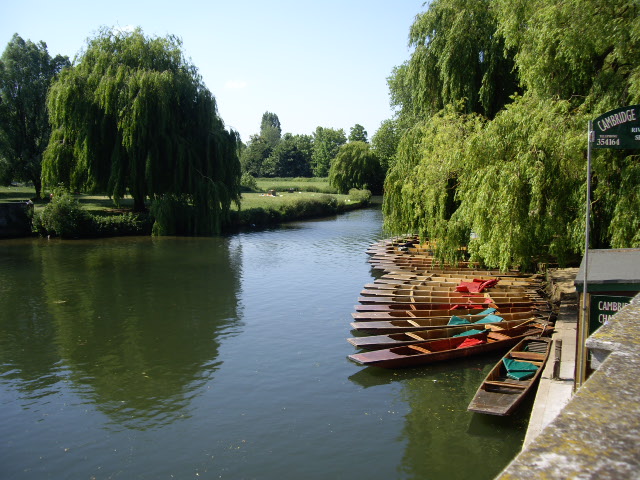 Further downstream, Garret Hostel Bridge (next to the Jerwood Library on Garret Hostel Ln), gives glorious views upstream to the grounds of Trinity Hall and the stone arches of Clare Bridge (part of Clare College), and downstream to Trinity College and Trinity Bridge. Set back from the river, the footpath that runs parallel to Queen's Road gives a fantastic view of the back of King's College.
Punting
Punting along the Backs is a rite of passage, and the clunk and splash of punters is part of the city's soundtrack. For anyone unfamiliar with the term, 'punting' involves propelling a flat-bottomed boat along the river, using a pole to push off the riverbed. Originally a means of transport, it was taken up as a leisure activity in the 1860s.
Cambridge and its surroundings lend themselves perfectly to explorations by river, with the river Cam meandering through Grantchester Meadows, into the city, and past Stourbridge Common to Fen Ditton and beyond.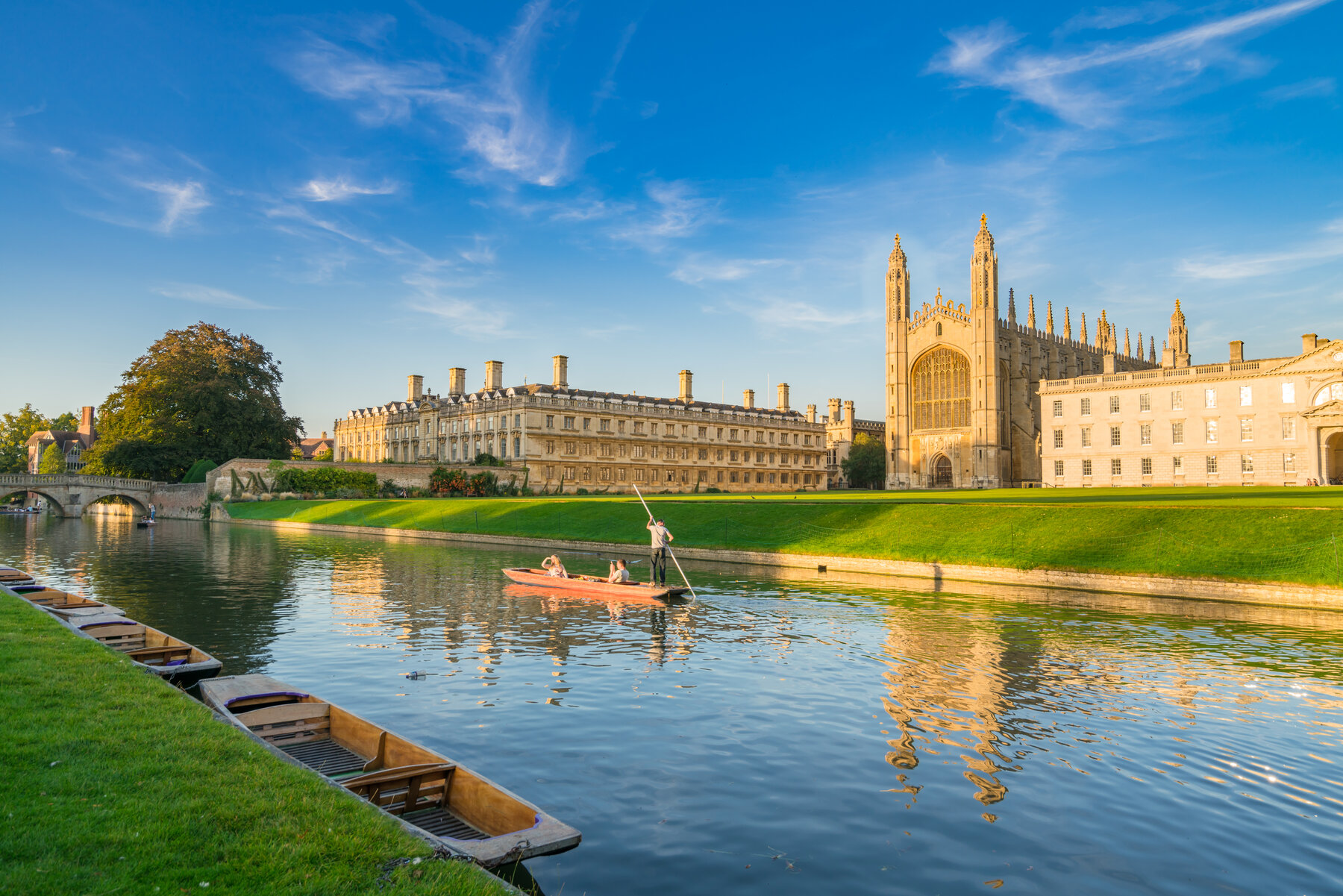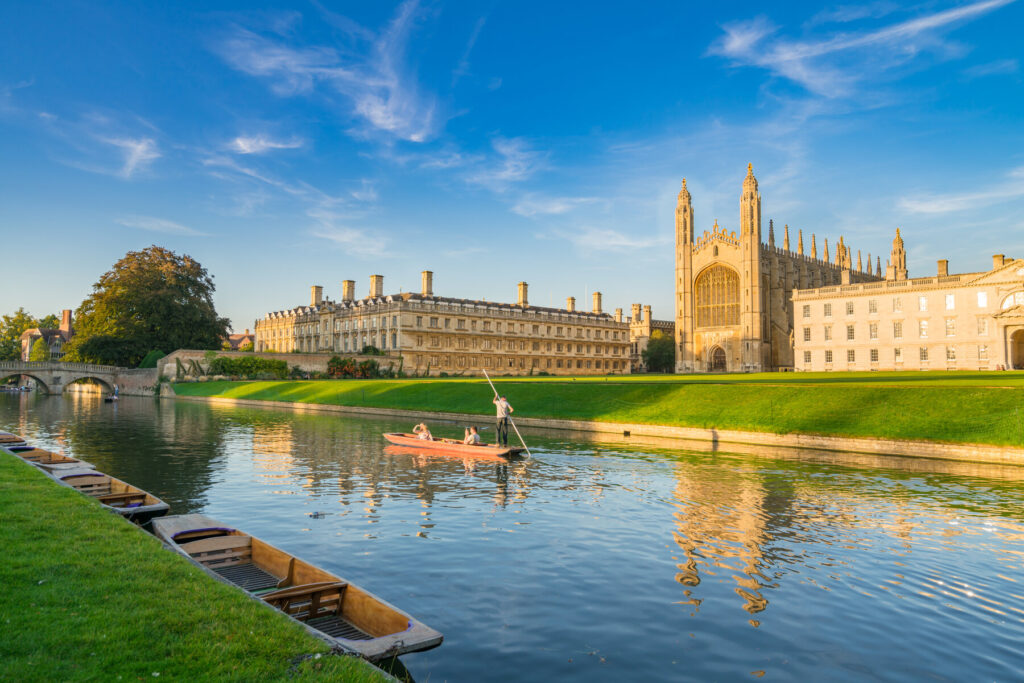 If you fancy giving it a go, you could either hire a punt and steer yourself, or opt for a chauffeur (usually a university student) who will do the work for you. There are several places where you can hire punts, the most obvious spots being Magdalene Bridge and Silver Street Bridge – within a few feet of either location, you'll be accosted by well-spoken students wearing deck shoes and waving clipboards, who will eagerly arrange your punt trip for you. You can also book in advance (try Cam Boats or Cambridge Boat Hire), which is a good idea on busy summer weekends.
Mill Road
A mile-long hub of hipster cafés, international restaurants and independent shops, Mill Road is the coolest corner of Cambridge.
Alongside the cafés and restaurants are eclectic shops offering everything from vintage clothes to organic meats. If you're addicted to rummaging through charity shops for a hidden bargain, then this is the place to come – and if smashed avocados, flat whites and craft ales are among your favourite things, you should probably consider moving here.
Mill Road runs through two neighbourhoods: Petersfield (on the city centre side) and Romsey Town (southeast end). A bridge over the railway tracks marks the border between the two but the whole area is known collectively as Mill Road. There's a real sense of community here, which is reflected in the busy calendar of local events, which includes music gigs, yoga classes and mental health talks in the cafés. Mill Road Winter Fair, one of Cambridge's annual highlights, is held on the first Saturday in December when the road closes to traffic and becomes filled with food stalls, local crafts and open-air performances.
To delve deeper into the city's bohemian vibes and finish your Cambridge weekend on a high, check out the impressive selection of live bands that play at the Corn Exchange.
Where to eat and drink in Cambridge
Vanderlyle This intimate restaurant allows its menu to be driven by the seasonal and ethical ingredients supplied by local farmers and producers, which means that many of the dishes are vegetarian. Book a seat at the pass and watch the chefs create your tasting menu of Cambridge salad, confit turnip and celeriac semifreddo, with each dish presented like a work of art.
Fitzbillies Founded in 1920, this cake shop and café is legendary for its Chelsea buns – actor Stephen Fry once described them as 'peerless'. They have a second café on Bridge Street next to Magdalene Bridge and are the perfect spot to stock up on supplies for afternoon tea. Orders can be placed on their website.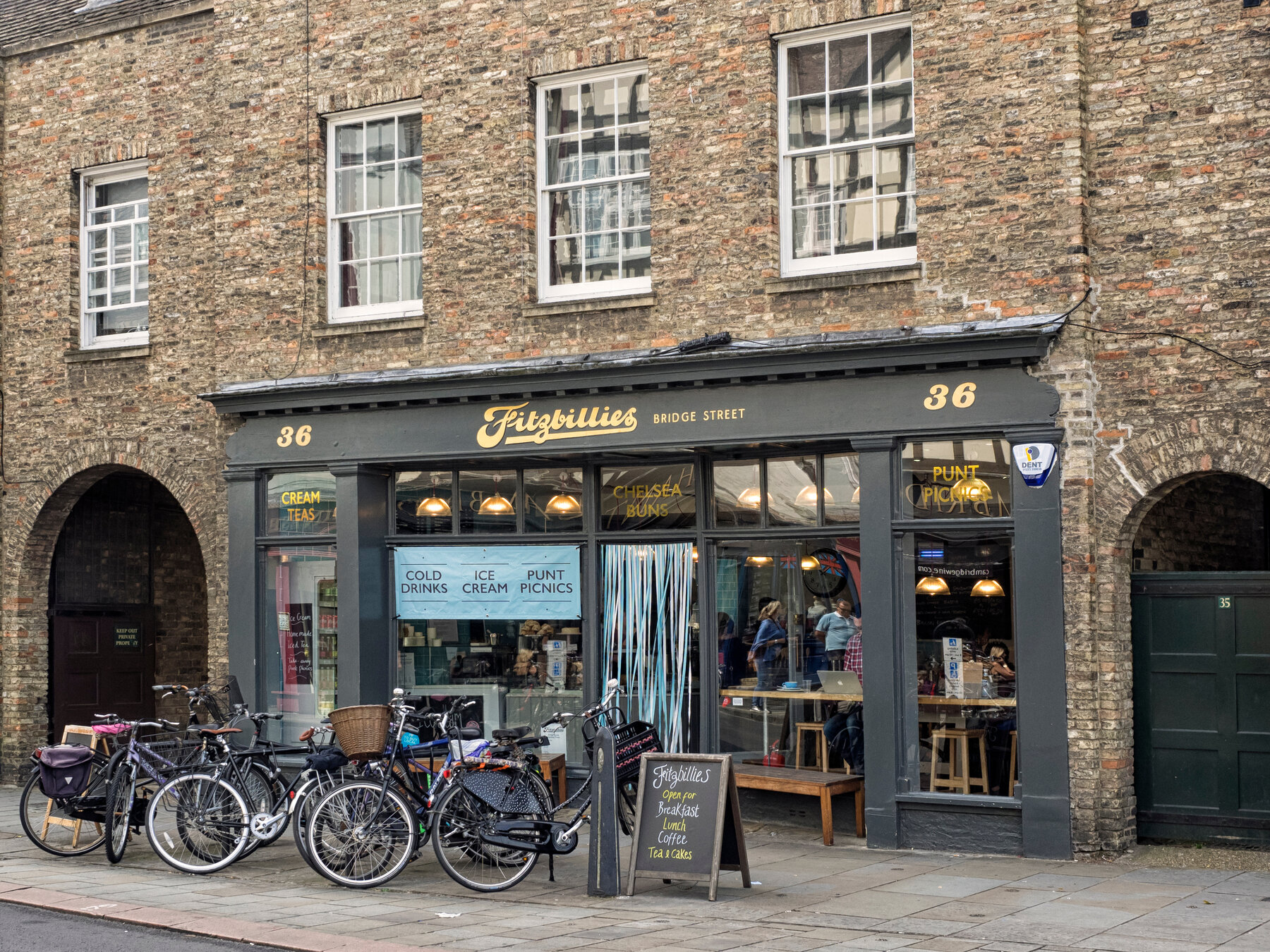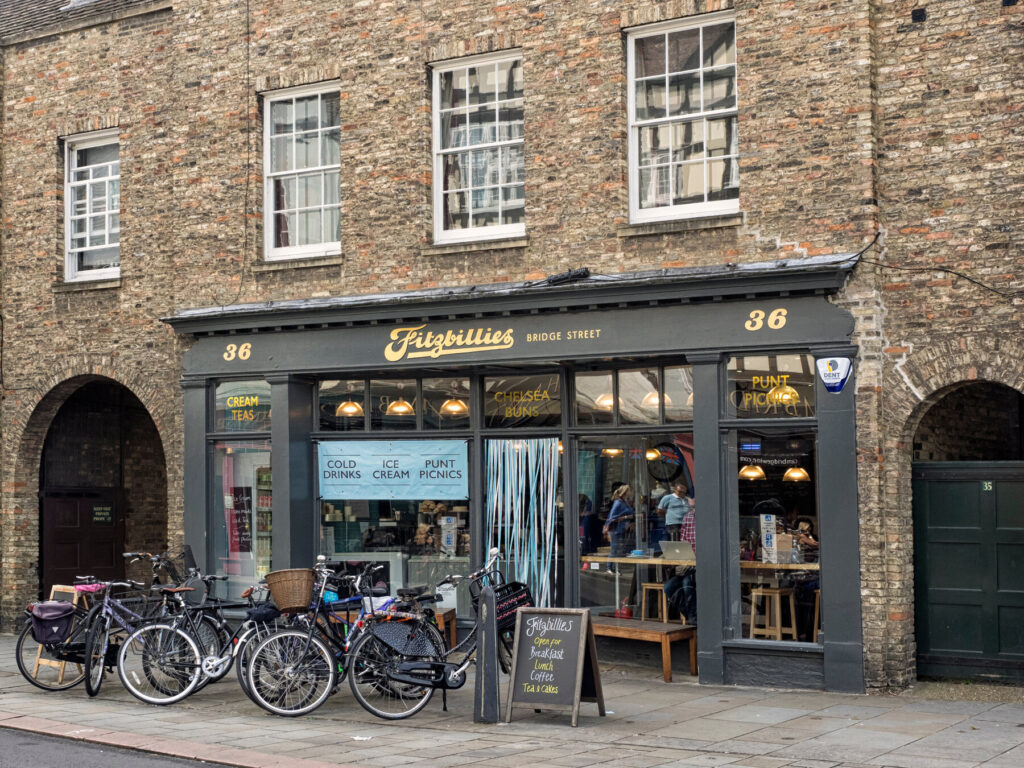 Cambridge Wine Merchants Named as one of the UK's top 25 wine bars and best independent retailer, this wine shop and bar has one of the world's largest collections of wines, spirits and cigars, including some from Cambridge colleges. Their Bridge Street premises sits by the river and has views of Magdalene College. They also have a shop and bar on King's Parade.
Cambridge Market For take-away coffees, snacks and lunches, the stalls in the market place (open from 10.00–16.00 daily) are an excellent option, with hot food offered alongside artisanal breads and an array of delectable picnic items.