Climate
Uzbekistan has an extreme continental climate owing to its location at the centre of the Eurasian landmass. The hottest period, known as the chillya, is from late June to mid-August, when temperatures frequently reach 40°C or even higher (it is a dry heat, so not as unbearable as you might think). Autumn is warm and pleasant, and the bazaars are full of fruit and vegetables.
In winter (beginning in late October on the steppe and December in the south, and generally lasting into March), temperatures may fall to -15°C in the cities and as low as -30°C in the steppe and mountains, with limited precipitation. The average snowfall nationwide is 5cm, rising to 10–12cm in the foothills. Spring, from March to June, is another good time to visit – it will be warm with some rain.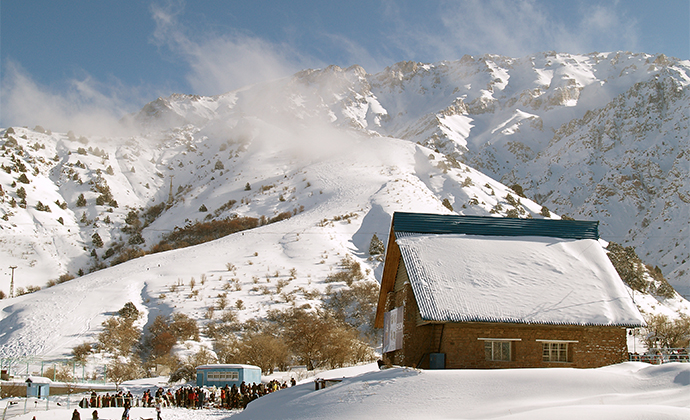 Much of Uzbekistan is arid and has little rainfall. Humidity is generally low and annual rainfall is typically 100–200mm, stunting the growth of crops and other flora during the summer months. There is some regional variation, however, as the far south of the country has a more tropical climate (complete with higher levels of humidity and rainfall), and the annual rainfall in the mountains can be as much as 900mm.
When to visit Uzbekistan
Uzbekistan is a year-round tourism destination, though most people choose to visit between May and October, as the winter months can be bitingly cold both in the desert and in the mountain foothills.
Spring breaks in March and April (slightly later in the mountains) and brings with it a riot of colourful flowers in the mountain pastures. The rivers are in full spate with the glacial meltwater, and the country comes swiftly back to life. If you visit in springtime, you may also be able to join in celebrations for Navruz, the Persian New Year, celebrated in Uzbekistan on 21 March.
During this two-day festival, which is a national holiday, families feast, watch traditional sports including kopkari (horse racing) and kurash (wrestling), and there's plenty of musical entertainment. You'll invariably be asked to join in the fun.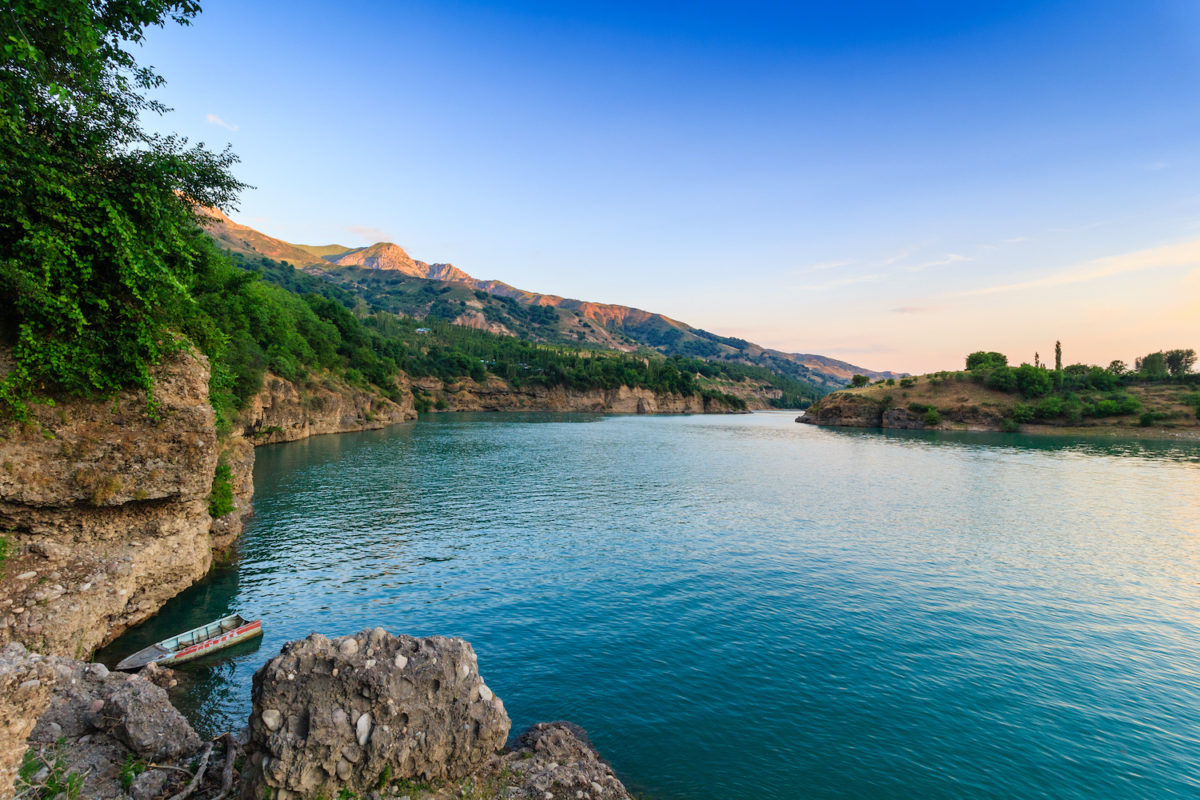 The summer can be bakingly hot on the plains, particularly in July and August, but this is the best time to trek in the mountains and to try a night or two sleeping in a yurt. It's also the time of some interesting festivals, including Samarkand's International Music Festival. Expect plenty of pomp and circumstance on Independence Day (1 September).
When autumn comes, Uzbekistan turns terracotta red and gold almost overnight. It's one of the most beautiful times to visit, with late September and early October being ideal for a visit to the big three: Samarkand, Bukhara and Khiva, as temperatures are still warm but many of the crowds have gone. By early November, the warmly dressed can have Khiva in particular almost entirely to themselves, though many restaurants and shops will be closing up at the end of their season.
In the winter months few tourists come to Uzbekistan, but that means you can negotiate favourable rates for hotels and tours. It's also the time for skiing: the resorts of Chimgan and Beldersay have excellent snow from January to March, and you can even risk your neck heli-skiing for descents up to 10km in length.