Health
With Dr Felicity Nicholson; special thanks to Dr Gian Meyer and Bibi Braunstein. For up-to-date information on health issues across Africa, click here.
People new to exotic travel often worry about tropical diseases, but it is accidents that are most likely to carry you off. With the increase in traffic, road accidents are becoming more common in São Tomé and Príncipe, so be aware and do what you can to reduce risks. Try to travel during daylight hours, always wear a seatbelt, and refuse to be driven by anyone who has been drinking.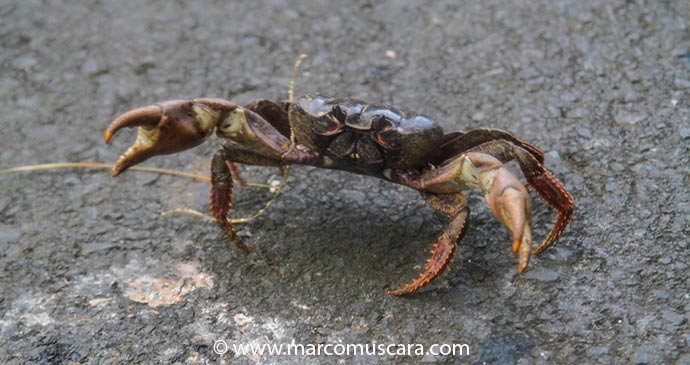 Preparations to ensure a healthy trip to São Tomé and Príncipe require checks on your immunisation status, and it is wise to be up-to-date on tetanus, polio and diphtheria (now given as an all-in-one vaccine, Revaxis, that lasts for ten years), typhoid and hepatitis A. A yellow fever vaccination certificate is only required if you are coming from a yellow fever endemic area and the transit time is more than 12 hours. There is a low risk of disease within STP so the vaccine is not needed if you are entering directly.
Immunisation for cholera is not usually recommended for travel to STP unless there is a local outbreak and you are working in poorer areas. The oral vaccine (Dukoral) offers around 75% of coverage for cholera and comprises two doses given at least one to six weeks apart and at least one week before entry for those aged six or over. Younger children require three doses and get less sustained protection.
Travel clinics and health information
A full list of current travel clinic websites worldwide is available on istm.org. For other journey preparation information, consult travelhealthpro.org.uk (UK) or wwwnc.cdc.gov/travel/ (US). Information about various medications may be found on netdoctor.co.uk/travel. All advice found online should be used in conjunction with expert advice received prior to or during travel.
Safety
Generally, São Tomé and Príncipe is a very safe place indeed for travellers. There is very little violent crime, and armed robberies and rapes are rare still. Where else in Africa can you walk around the streets of the capital at practically any time of the day or night, the only danger a raspy throat from answering so many questions? Nao temos fronteira, you'll hear as an explanation, we have no border – nobody can just jump on to the next plane to immunity.
There has, however, been a rise in petty crime. Mobile phone theft was hardly heard of a few years ago but unfortunately, today, nicking telemovels has become common. You won't get mugged for a mobile phone, but don't leave it unattended for an opportunist thief to take advantage.
I had two stolen, one on each island, and both times from inside a bag, the thieves leaving money and other things behind. Clubs and beaches are the most common place for this to happen; a beach that might look completely deserted to you might not be. Lock your valuables in the car and if you don't have one, carry your money/mobile phone in a waterproof pouch (available from outdoor shops back home, not on the islands) that you can sling over your neck and take into the water.
Other possibilities might be to pay locals a few dobras to look after your things, or to hide them under palm leaves or suchlike. If you do have a telemovel stolen, people will probably suggest you go to the National Radio station to appeal for information; unless you are staying on for a while, I wouldn't bother though.
Where else in Africa can you walk around the streets of the capital at practically any time of the day or night, the only danger a raspy throat from answering so many questions?
There have been instances of theft from hotel rooms, especially on Príncipe. If you have a lock on your case/backpack, use it – especially if you are staying in a place where the door doesn't lock. The humidity can affect locks and sometimes keys go missing. If you are planning to claim on your travel insurance, go to the police to try to obtain a report for your insurance; if you are not planning to claim, again, I wouldn't bother.
If you want to report a crime to the police, take your passport and a Portuguese-speaker with you, and draw up a short text in Portuguese and English beforehand, detailing what happened, and ask the duty officer, chefe de servico, for a stamp and signature, so you have something in black-and-white. 'I need this for the insurance company' is preciso disso para o seguro. One other precaution: if you give people lifts, move much-coveted items such as torches out of sight to remove temptation.
The general phone number for the police (24 hours) is tel: 113. If you go out at night, be aware that with the exception of a couple of places in the capital, there is usually no provision for left items in clubs; people leave their belongings in their cars or carry a handbag. Even in the most isolated fishing village, if you leave your daypack in somebody's house while you go out on a boat, for instance, it's best to bring a little padlock.
Women travellers
The local dress code changes from place to place, from situation to situation, from social group to social group. Look around and take your cue from the local girls.
The women travellers should prepare for gentle harassment, hissing and hailing in the street, and also be careful on their own on beaches, especially close to towns. In the past I have felt perfectly safe moving around at all hours and even the most persistent chat-ups or drunken ramblings were never threatening.
However, exercise the usual caution in an unfamiliar place and be aware that a white woman, especially, on her own is seen as a potential adventure, or even a potential second or third mulher. A friendly chat or a desire to learn about the country and its culture is easily misconstrued as romantic interest.
Expect to be repeatedly asked the following: whether you are travelling on your own (sozinha), where you are staying (onde estas hospedada?), whether you have a boyfriend (namorado) or a husband (marido; to be married is casada) and where the boyfriend/husband is, plus how many children (filhos) you have.
Santomean men like to tell women travellers without children that they must at least have one! If you are asked for your phone number (contacto) and give it out, in my experience hardly anybody, men or women, actually calls; it seems more of a friendly ritual to type your number into their mobile phone. Wearing a ring will ensure a quieter life, and even better might be to invent a jealous (muito ciumento) Santomean boyfriend (namorado Santomense).
In line with things generally being more rough and ready on Príncipe, some men there have a tendency to try to boss women travellers around, assuming, for instance, that giving you a lift somewhere stakes some kind of claim on you, and lecture you on how impolite it is not to then stay glued to their table. If this kind of thing happens, just thank them politely for the lift/drink and walk away. More worryingly, two female students were harassed on a beach trip organised by two male acquaintances; trust your instincts.
Again on Príncipe, a passing motorbike rider once shouted at me to go back to my own country, whilst in a couple of villages in the south of São Tomé some kids called me colomba, a derogatory term for white colonials. However, these were the only times I encountered anything resembling hostility. This is the advice from a long-term expat: 'Do think about the way you dress; the local dress code changes from place to place, from situation to situation, from social group to social group'. Look around and take your cue from the local girls.