Health
With Dr Felicity Nicholson. For up-to-date information on health issues across Africa, click here.
People new to exotic travel often worry about tropical diseases, but it is accidents that are most likely to carry you off. Road accidents are very common in many parts of Mozambique so be aware and do what you can to reduce risks. Listen to local advice about areas where violent crime is rife too.
Don't travel without good quality, comprehensive medical travel insurance that covers the activities you intend to pursue, is adequate for your health needs and will fly you home in an emergency. You would be advised to read the small print on your travel insurance documents to ensure that you are covered for vaccine-preventable diseases if you decide not to take the vaccines.
Make sure all your immunisations are up to date. Proof of vaccination against yellow fever is needed for entry into Mozambique if you are coming from a yellow fever endemic area. Please discuss with a travel health expert. If the vaccine is not suitable for you, then obtain an exemption certificate from your GP or a travel clinic, although there is no guarantee that the Mozambique border guards will accept this.
It is also wise to be up to date on tetanus, polio and diphtheria (now given as an all-in-one vaccine, Revaxis, which lasts for ten years), typhoid and hepatitis A. Vaccination against hepatitis B and rabies may be recommended. Cholera vaccine is usually only recommended during outbreaks and if there is little or no guarantee of clean water.
People new to exotic travel often worry about tropical diseases, but it is accidents that are most likely to carry you off in Mozambique.
The biggest health threat is malaria. There is no vaccine against this mosquitoborne disease, but a variety of preventative drugs is available, including mefloquine, atovaquone/progunail (Malarone) and the antibiotic doxycycline. The most suitable choice of drug varies depending on the individual and the country they are visiting, so visit your GP or a travel clinic for medical advice.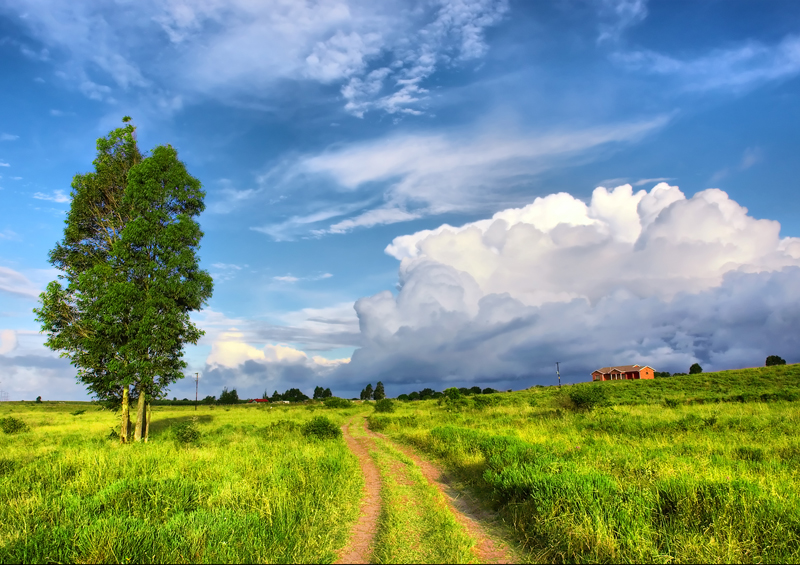 A rural road near Sodwana Bay Nature Reserve – road accidents are far more likely to cause problems than tropical diseases, so be aware of the risks © PhotoSky, Shutterstock
Travel clinics and health information
A full list of current travel clinic websites worldwide is available on www.istm.org. For other journey preparation information, consult www.travelhealthpro.org.uk (UK) or http://wwwnc.cdc.gov/travel/ (US). Information about various medications may be found on www.netdoctor.co.uk/travel. All advice found online should be used in conjunction with expert advice received prior to or during travel.
Safety
Crime and safety
Theft and violence
Bearing in mind that no country in the world is totally free of crime, and that tourists to so-called developing nations are always conspicuously wealthy targets, Mozambique is a relatively low-risk country so far as crime is concerned. Compared with parts of Kenya and South Africa, mugging is rare and the sort of con tricks that abound in Nairobi and Dar es Salaam even rarer. Petty theft such as pickpocketing and bag-snatching is a risk in markets and other crowded places, but on a scale that should prompt caution rather than paranoia.
Walking around large towns at night feels safe enough, though it would be tempting fate to wander alone along unlit streets or to carry large sums of money or valuables. On the basis that it is preferable to err on the side of caution, here are a few tips that apply to travelling anywhere in Africa:
• Most casual thieves operate in busy markets and bus stations. Keep a close watch on your possessions in such places, and avoid having valuables or large amounts of money loose in your daypack or pocket.
• Keep all your valuables and the bulk of your money in a hidden money belt. Never show this money belt in public. Keep any spare cash you need elsewhere on your person.
• A buttoned-up pocket on the front of the shirt is one of the most secure places as money cannot be snatched from it without the thief coming into your view. It is also advisable to keep a small amount of hard currency (ideally cash) hidden away in your luggage so that, should you lose your money belt, you have something to fall back on.
• Where the choice exists between carrying valuables on your person or leaving them in a locked room, the latter option is generally safer, though obviously you should use your judgement and be sure the room is absolutely secure. Some travellers' cheque companies will not refund cheques stolen from a room, or might reject the claim on a technicality, for instance if the door wasn't damaged during the robbery.
• Leave any jewellery of financial or sentimental value at home.
Bribery, fines and bureaucracy
Corruption is widespread, though as a tourist you are most likely to see it at roadblocks, when the driver of your chapa will slip the traffic policeman something to ease the journey. If you are driving your own vehicle, then you are a little more vulnerable. If you are fined for any reason, then you should be given a receipt for the payment – this will usually entail going to a police station. If the officer seems reluctant to go to a police station, there is a good chance that he is trying to bump up his income.
One thing that has to be stated is that offering or paying a bribe is a criminal offence in Mozambique, and there is an established anti-corruption programme, though it is not clear whether any local pays it a blind bit of notice. If you do happen to get caught in an attempt to extract a bribe, taking out your mobile phone and saying you're going to ring your embassy can make a difference (although obviously it only works in an area where you have reception). The British embassy maintains a record of bribe attempts that it passes to the Mozambican government on a regular basis, and other embassies may also do this. If you are forced to go to this extreme, get the officer's name and number – all police officers are required to carry ID papers while on duty and produce them when requested.
Mozambique is a relatively low-risk country so far as crime is concerned.
There is a tendency to portray African bureaucrats as difficult and inefficient in their dealings with tourists. As a rule, this reputation says more about Western prejudices than it does about Mozambique. Sure, you come across the odd unhelpful official, but that's the nature of the beast everywhere in the world and the vast majority of officials encountered in Africa are courteous and helpful in their dealings with tourists, often to a degree that is almost embarrassing.
The most frustrating aspect of Mozambican officialdom is the length of time that it seems to take to do anything. Once you accept that, it is usually quite straightforward to deal with them. The biggest factor in determining the response you receive from African officials will be your own attitude. If you walk into every official encounter with an aggressive, paranoid approach, you are quite likely to kindle the feeling held by many Africans that Europeans are arrogant and offhand in their dealings with other races. Instead, try to be friendly and patient, and to accept that the person to whom you are talking probably doesn't speak English. Treat people with respect rather than disdain, and they'll tend to treat you in the same way.
Women travellers
Women travellers generally regard subequatorial Africa as one of the safest places to travel alone anywhere in the world. Mozambique in particular poses few if any risks specific to female travellers. It is reasonable to expect a fair bit of flirting and the odd direct proposition, especially if you mingle in local bars, but a firm 'no' should be enough to defuse any potential situation. To be fair to Mozambican men, you can expect the same sort of thing in any country, and – probably with a far greater degree of persistence – from many male travellers.
Sub-equatorial Africa is often regarded as one of the safest places in the world for women to travel on their own.
Presumably as a result of Frelimo's feminist leanings, Mozambican women tend to dress and behave far less conservatively than their counterparts in neighbouring countries. You will often see evidently 'respectable' women drinking in bars and smoking on the street, behaviour that is seen as the preserve of males and prostitutes in many other parts of East and southern Africa.
As for dress codes, Muslims in Mozambique seem far less orthodox than in some other African countries, but overly revealing clothes will undoubtedly attract the attention of males. Tampons are not readily available in smaller towns, though you should be able to locate them in Beira and Maputo. If you're travelling in out-of-the-way places, it's advisable to carry enough to see you through to the next time you'll be in a large city, bearing in mind that travelling in the tropics can sometimes cause women to have heavier or more regular periods than they would at home.
Gay travellers
Unlike some of its neighbouring African countries, homosexuality is now legal in Mozambique. As of June 2015, Mozambique became the 12th African country to decriminalise homosexuality. As such, while it is legal, that isn't to say that the overall attitude towards homosexuality has changed, but travellers are unlikely to encounter any problems. The Mozambique Association for Sexual Minority Rights (LAMBDA) has been active in the country (albeit unregistered) since 2006. For more information and details of social events, visit their website or Facebook page.
Travellers with disabilities
Mozambique's idyllic coastal resorts and stunning colonial architecture are, by their very nature, relatively inaccessible. Soft sand, pot-holed pavements and steep stone stairways are certain wheelchair stoppers, and will challenge even those with fewer mobility problems. However, if you are well organised, prepared to compromise, and can put up with some hardship, then a rewarding visit is quite possible.
The UK's gov.uk website provides general advice and practical information for travellers with a disability (and their companions) preparing for overseas travel.
(Photo: Rough terrain and rocky beaches such as this one at Sodwana Bay Nature Reserve pose difficulties to travellers with disabilities © PhotoSky, Shutterstock)
Travelling with children
The south coast has several resort areas – Bilene, Ponta do Ouro, Xai-Xai, Tofo and Vilankulo among them – whose main high-season clientele comprises South African families containing children of all ages.
However, while there is no obstacle to visiting these places with children, it should be noted that most South African visitors focus strongly on fishing and other marine activities, usually bringing all their own gear, and there are few public facilities aimed at youngsters. The rest of Mozambique offers quite challenging travel conditions, and lacks child-specific facilities, so it should only be attempted with children who have experienced (and enjoyed) travel in more mainstream destinations.