January
Nobel Laureate Week
Poetry readings, theatrical productions and lectures take place to celebrate the birthdays of Professor Sir Arthur Lewis and Derek Walcott, Saint Lucia's Nobel Prize winners.
February
Independence Day
Saint Lucia became independent from Britain on 22 February 1979, and the day is now a national holiday, marked with official parades.
March
Whale watching
There are over 20 species of whale that live in or visit the waters around Saint Lucia; commonly seen are pilot whales, sperm whales, humpbacks and false orcas. These can be seen throughout the year, but particularly during the migratory season which lasts from October to April.
April
Water sports
There's a diverse range of underwater activities on offer on Saint Lucia and as the temperatures start to rise in April, it's a good time to try out the options from sea-trekking and snorkelling to SNUBA and scuba diving at night.
(Photo: SNUBA © Saint Lucia Tourist Board)
May
Saint Lucia Jazz
Saint Lucia Jazz is a legendary party which lasts for days. Jazz is centre stage, but this internationally anticipated event is a fusion of R&B, Soul, Pop, Reggae and much more which in the past has attracted a host of big names including Rihanna, John Legend, Santana and UB40.
June
Turtle watching
Leatherback nesting season runs from March to August, making June perfect for turtle watching. The Desbarra Grande Anse Turtle Watch Programme organise tours of Grande Anse beach.
July
Saint Lucia Carnival
Saint Lucia's month-long carnival season comes to a head in mid-July with steel-band, calypso and soca monarch competitions, a carnival queen show and two days of intense street partying.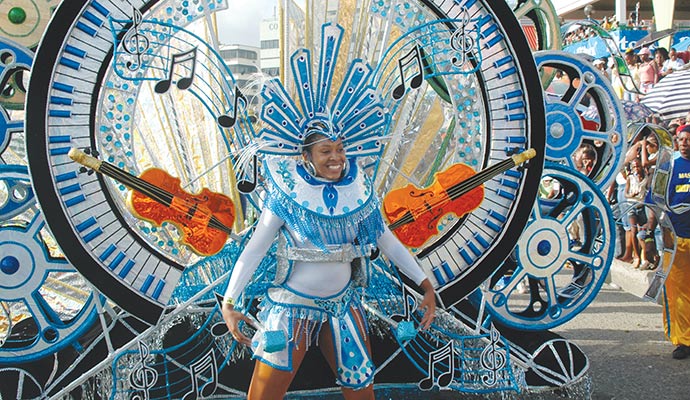 Saint Lucia Carnival © Saint Lucia Tourist Board
August
Feast of St Rose de Lima
This is one of two rival floral cultural festivals of Saint Lucia, celebrated primarily in the more rural island communities. Participants dress in Creole costumes and parade in the streets, culminating in folk dancing. Visitors are welcome to get involved.
September
Diamond Falls
September falls in the middle of the rainy season, making it one of the best times of year to visit the spectacular Diamond Falls.
October
Jounen Kweyol Entenasyonnal
This festival celebrates Saint Lucia's African and French Creole heritage and its popular French patois. Different communities host the celebrations each year, and the Creole folklore, food, music, dance, storytelling and games, give this festival a unique flavour.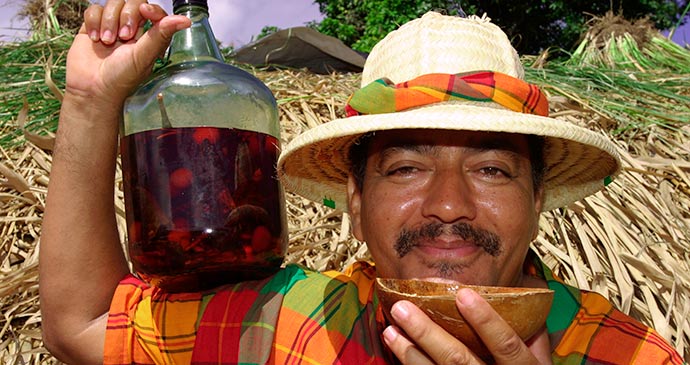 Jounen Kweyol Entenasyonnal © Saint Lucia Tourist Board
November
St Cecilia's Day
St Cecilia is the patroness for musicians and the blind, and so this is the day that Saint Lucia's musicians take centre stage. St Cecilia's day falls on 22 November, and is a day of festivities beginning with church services and ending with a grand music concert.
December
Festival of Lights
This cultural festival celebrating the saint for whom Saint Lucia is named is storytelling through the medium of light, with fireworks displays, light sculptures, and lantern contests, culminating in the official celebration in Derek Walcott Square.