Climate
When to visit
Highlights and itineraries
Climate
Haiti has a tropical climate. Winter (particularly January and February) has the cooler months with daytime temperatures averaging around 24°C (75°F). The hottest months are July and August, when the mercury regularly tops 30°C (87°F), although the humidity at this time of year can make things feel even stickier. Once you head up into the mountains, temperatures fall off, particularly at night – travelling from a sweltering Port-au-Prince uphill to Kenscoff easily necessitates bringing an extra layer to throw on. Haiti gets most of its rain between April and November, although in the north local climate systems mean that that the wetter months are around November to March. Along with the summer rain, August presages the start of hurricane season, with high winds potentially lasting into November.
When to visit
Tropical Haiti is a year-round destination, with a strong Caribbean sun and temperatures fluctuating from warm to hot. April to November is the hottest time of year, when average temperatures fluctuate just above 30˚C (86˚F). December to March are the coolest months, with the temperatures averaging around 22˚C (72˚F). Whatever time of year, you'll rarely be out of short sleeves, although nights can be cool in the mountains. There are roughly two rainy 'seasons' – May–July for the centre and south of the country, while from November to January, northern Haiti gets most of its rain. August–November is the time of tropical storms and hurricanes across the Caribbean. Travel during wet periods can be potentially tricky, as rough roads can be affected and thus increase travel time.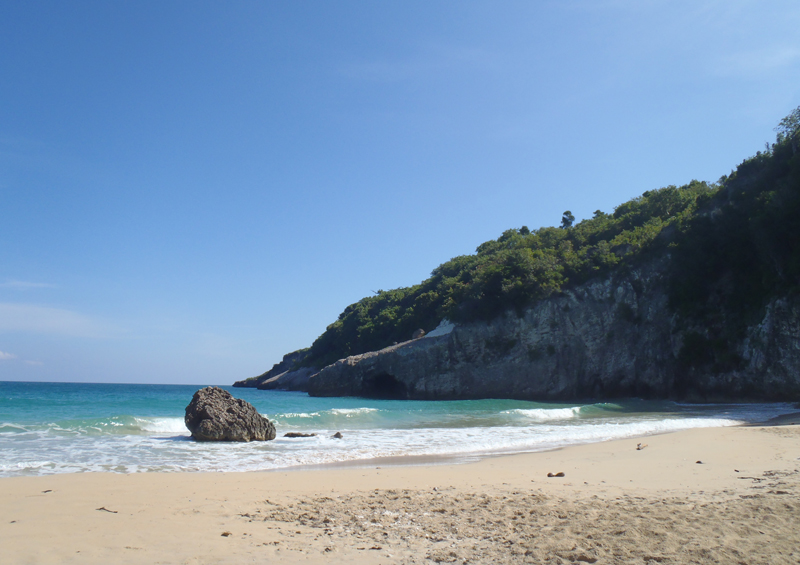 Bound by cliffs on one side and curving around with sugary sand, the beach at Anse d'Azur may be one of Haiti's best – and surprisingly, you might have it all to yourself © Paul Clammer
Highlights and itineraries
Highlights
Haiti packs a lot in for such a small-sized country. Even if you're based mostly in Port-au-Prince, it's still possible to reach most places over a weekend, especially if you're prepared to travel earlier or grab a short flight.
Citadelle Henry, the mountain fortress that all but symbolises the great victory of the Haitian Revolution, is the country's stand-out tourist sight. It's an hour from Cap-Haïtien, set in fabulous scenery. If at all possible, it's the one thing you mustn't miss from a trip to Haiti.
Quicker to reach from Port-au-Prince the old southern coffee port of Jacmel, equally rich in historic architecture and bright art and handicrafts. Its annual Carnival is the most visually spectacular day out in the national calendar. Nearby are the waterfalls and swimming holes of Bassin Bleu. There are good beaches near Jacmel too, but sand-and-sun lovers usually make first for the long picture-postcard beach at Port Salut.
While the Citadelle is the most obvious historical site, Haiti's history means that it is simply littered with old forts, many in quite spectacular locations.
Hikers should enjoy Parc National la Visite, with its pine-forested walk from Furcy to Seguin. It's pretty easy to get off the beaten track – Fôret des Pins has simple mountain cabins amid the trees and trails, but there's great potential for hiking in the Central Plateau as well. All these areas are also good for birdwatching. Haiti's geology also means that it's blessed with many caves – the Grotte Marie Jeanne near Port-à-Piment is the most accessible, while more remote examples are often covered with petroglyphs from the island's original Taíno inhabitants. There are waterfalls aplenty too – not just Bassin Bleu, but the sacred falls at Saut d'Eau, at Bassin Zim near Hinche and the tough-to-reach but astounding Cascade Pichon in the southeast.
While the Citadelle is the most obvious historical site, Haiti's history means that it is simply littered with old forts, many in quite spectacular locations. Near Les Cayes is the splendid Citadelle des Platons overlooking the southern coast, at Saint-Louis du Sud the overgrown Fort Anglais guards a lonely tropical island, while the green Artibonite Valley is dotted with them, especially at Marchand Dessalines. Striking Fort Drouet is just a couple of hours away from Port-au-Prince. At Môle Saint-Nicholas in the far northeast, half-a-dozen forts guard a beautiful coast, little visited by foreigners.
Art lovers may find themselves with groaning luggage at the end of their trip. Some of the picks include Jacmel's papier-mâché art, the intricate Vodou-inspired metal of Croix des Bouquets, as well as the painted canvases that hang across Port-au-Prince, from the open-air galleries to the high-end boutiques of Pétionville.
Haiti is a relatively small country, and it's possible to reach almost any corner from Port-au-Prince by road in a day – distances that shrink even further when you consider that internal flights to even the farthest cities take no longer than 40 minutes. With that in mind, Jacmel, Port Salut and even Cap-Haïtien become easy weekend destinations. If you have more time, a slow meandering along the south coast could easily fill a week – the same can be done for the north, building an even longer trip to loop through the centre. Your speed of travel depends on your mode of transport – there's plentiful public transport on the main roads, but your own vehicle lets you stop and enjoy the road wherever it takes you.
Suggested itineraries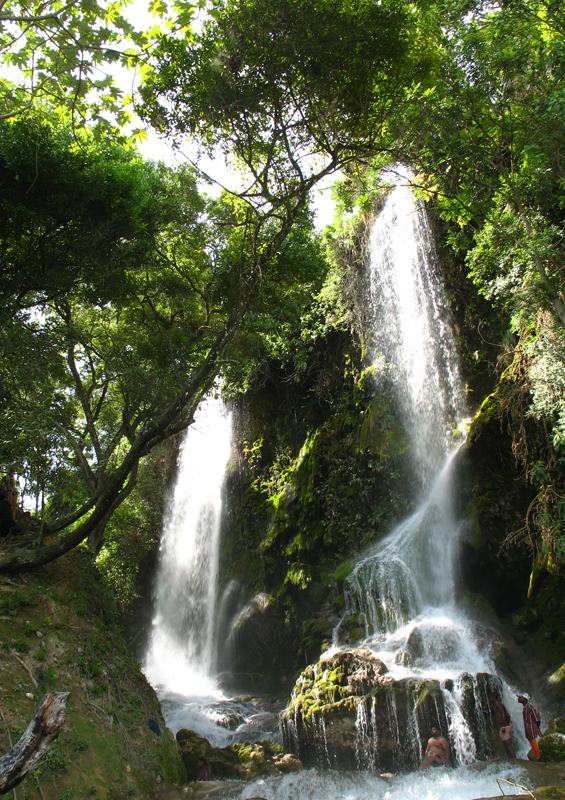 Haiti is a small country, and, despite a few bad roads, most corners can be visited relatively easily – even more so if you include internal flights in the equation. Almost all visitors arrive in Port-au-Prince, and its location makes a good base for further exploration. In two or three days you can cover both the sights in the capital as well as throwing in a couple of trips to nearby locations like Furcy in the mountains above the city or the artisan village at Croix des Bouquets.
The most popular overnight trip is to Jacmel on the south coast, but there's enough here to divert you for several nights if you have time. The same goes for Cap-Haïtien – a day's drive from Port-au-Prince, but a little over 30 minutes if you fly, making a short trip to the Citadelle and Sans Souci palace an easy option.
(Photo: The sacred waterfalls at Saut d'Eau sit above the village of Ville- Bonheur. While beautiful at any time of year, every 16 July they become the focus for an important Catholic and Vodou pilgrimage © Jstplace, Wikipedia)
Cap-Haïtien is a good central point to further explore the north, from the beaches around Labadie to the coastal forts around Fort Liberté. If you have your own vehicle, driving either there or back through the Central Plateau is a great trip.
Haiti packs a lot in for such a small-sized country. Even if you're based mostly in Port-au-Prince, it's still possible to reach most places over a weekend, especially if you're prepared to travel earlier or grab a short flight.
The area around Les Cayes and Port Salut, half a day's drive from Port-au-Prince, is a good base for trips in the south. The beaches around here are some of the most beautiful in the country, while there are caves and waterfalls to be explored in nearby Port-à-Piment and Camp Perrin. Also near Les Cayes is the little-visited Citadelle des Platons, the most spectacular fort in the south. Head to Jérémie for the greenest and wildest part of the country.
It is easy enough to cover the Haitian essentials in a week, but with more time you can get a little more off the beaten track. A perfect way to make a circuit between Port-au-Prince and Jacmel is to hike over the mountains through Parc National La Visite via Seguin. If you have your own vehicle, there's great pleasure to be had in covering some of the backroads with a drive through the Artibonite Valley, the rough but fascinating trip to Môle Saint-Nicholas on the northeastern tip of the island, or the bumpy roads of the Grand Anse in the southwest.