Getting there and away
Getting around
Visas
All nationalities except Israelis are allowed to apply for a visa. Anyone domiciled in the USA should approach the Iranian Interests Section of the Embassy of Pakistan or the nearest Pakistani consulate or the Iranian Mission at the United Nations.
Those resident elsewhere, however, including US passport holders, should contact the Iranian embassy or consulate in their country of residence for information regarding the embassy's opening times, methods of payment and exact visa application details.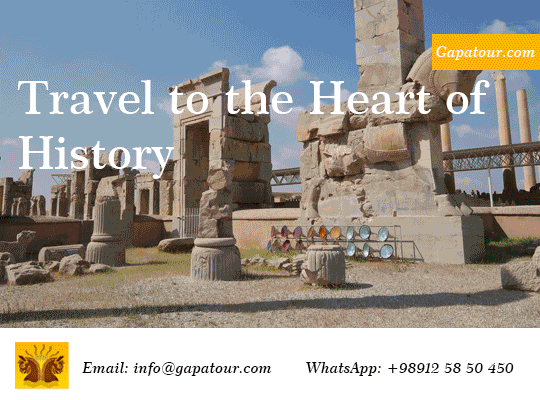 Although the procedure for British and US passport holders is complex, other nationalities, including those from Germany, the Netherlands, Scandinavia and Italy, have fewer problems in this respect. Women without headscarves will generally be allowed onto Iranian embassy grounds, however, it is advisable and strongly recommended that you do wear a headscarf as it makes a good impression.
Since 2016 it has been possible to obtain a 30-day tourist visa on arrival in some international airports in Iran. However, visa applications on arrival are not automatic and payment in euros is preferred. US, UK and Canadian passport holders are not eligible for this option and are required to apply in advance through the embassy.
Getting there and away
By air
International Airport (IKA), Tehran, but foreigners with valid visas can also enter/exit Iran by way of various Persian Gulf states airports (eg: Abu Dhabi and Bahrain to Shiraz, Bahrain to Mashhad, Dubai to Ahvaz and Bandar-e Abbas). Sometimes officials check your baggage receipt against the tag on your luggage.
There are at present no direct flights from any American or Canadian airports. British Airways has a direct London–Tehran service. KLM/Air France and Austrian Airlines have resumed their regular flights to Tehran. Turkish Airlines fly to a number of cities in Iran from Istanbul, including Esfahan, Shiraz and Mashhad. Istanbul–Tehran flight duration is around three hours. All flight carrier options listed below, when booked in advance, should cost around £400 for an economy-class return fare.
A list of current international cities with services to and from Imam Khomeini International Airport is available on the English version of the airport's website, which also contains useful plans showing routes through the airport, positions of banks and lists of available taxi services.
Pegasus Airlines, the Turkish low-cost airline, fly to Tehran via Istanbul with connections from various European cities.
Aeroflot have good connections to some European cities.
By road
There are border-crossing points from Turkey (via Dogubayezit); from the Republic of Azerbaijan (via Baku/Astara); from Turkmenistan (via Ashkhabad or Sarakhs); and from Pakistan.
By train
Provided you can obtain a visa there is a weekly train, the Trans-Asia Express, from Istanbul to Tehran (twice weekly in summer) leaving on a Tuesday and arriving on a Friday; The Man in Seat Sixty One provides up-to-date information on timetables, booking, prices and train facilities.
By sea
Iran can be accessed by sea from Dubai to Bandar-e Lengeh, from Kuwait to Khorramshahr and from Shahjah to Bandar-e Abbas. Ferries are operated by Valfajr Shipping with normally two departures per week. Contact one of the company's offices to make a reservation.
Getting around
On all forms of public transport that are not pre-segreagated, and excluding planes, men will probably be asked to change their seat to avoid sitting next to female strangers.