Author's take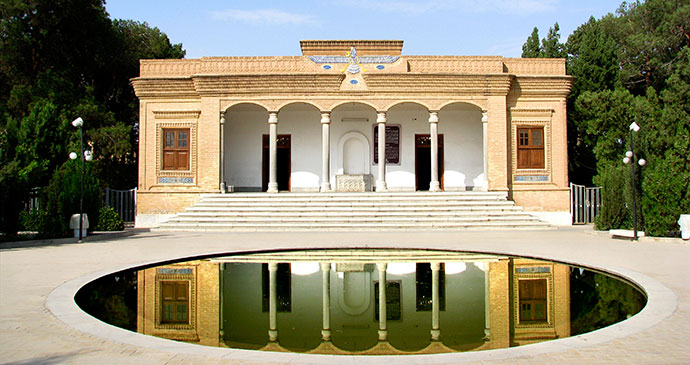 The Ateshkadeh Fire Temple, Yazd © M.Khebra, Shutterstock
Some argue that to experience fully a country and a people, one must be an independent traveller. In Iran this is not the case.
Mention to relatives and friends that you are going to Iran, and the chances are that they will stare, swallow and, hesitantly if not incredulously, ask 'Iran? Are you sure?' You may well feel they have a point after your first contact with Iranian consulate staff as it seems that officialdom (but not necessarily any official) is conspiring against your visiting Iran and learning first-hand something about the country, its history and its culture, past and present. Filling in a visa application form seems nothing short of a spy-movie security check. Why do they want to know where and who I am meeting in Iran? Is there really no easier way that will save everyone concerned time, energy and good humour? Just play along and dress accordingly. Be patient and persevere and the rewards will be worth all the angst.
As a foreign visitor, you will be struck by the friendliness, warmth and genuine curiosity of the locals throughout Iran. In other countries it is sometimes difficult for individuals within a tour group to talk with anyone other than the guide, the driver, or the hotel and shop staff, and some argue that to experience fully a country and a people, one must be an independent traveller. In Iran this is not the case. Indeed, it could be argued that in Iran, forces conspire against the independent traveller, especially those who don't know the language; the country is just not geared up to this kind of tourism. Everything takes so much longer to sort out, and indeed the visitor is so dependent on Iranians helping that the term 'independent traveller' is almost a misnomer. Group travel in Iran can and does open doors in more senses than one – it cuts down endless queuing and waiting for buses and the like.
No Iranian is deterred by numbers; guides and lecturers are often interrupted in their 'spiel' by a crowd asking if the group is American or German, how long are they staying, will they come for tea, how many children do they have, do they like Iran and have they visited the breathtaking Persepolis or have they tasted a fesenjan dish, etc. Yes, Iranians know their country and its history well and will happily share what they can with you.
What else can we say? Of course there are downsides to Iran, as to everywhere, but go now, while it is still authentic and untouched by mass tourism and so special, only yours to discover.