January
The Fasnacht
Probably the most idiosyncratic of Swiss festivals, the Fasnacht in Basel is a sombre, self-deprecating spring carnival. The first event takes place in January when three mythological figures – the griffin (Vogel Gryff), savage (Wilde Mann) and lion (Leu) – appear to chase winter away, followed by a three-day drumming, dancing and all-night partying festival on Ash Wednesday.
International hot-air balloon festival
Chateau d'Oex has made a speciality of hot-air ballooning, and in the last week of January the town hosts the world's leading hot-air balloon championships. Visitors can experience the unique thrill of a balloon flight over the mountains, in both summer and winter.
February
Gourmet Festival
In January or February each year a Gourmet Festival is held in St Moritz, attracting top chefs from all over the world. Taking a lead from this festival, the Rhaetian Railway operates regular gourmet excursions during the winter from Chur to St Moritz using a special dining car, which can also be chartered.
Luzern carnival
Luzern's five-day carnival in February in is one of a number of vibrant and often masked festivals throughout the year, with colourful and noisy street processions, giving an opportunity to hear local bands, dance and eat Swiss specialities.
March
International Jazz Festival
Bern is home to the Swiss Jazz School and an International Jazz Festival, which is held every year from March to May with all the big names in jazz headlining.
April
Sechselauten
This is Zürich's principal event, taking place on the third Sunday and Monday of April when the Guilds and citizens celebrate their spring festival. Both days see parades of up to 7,000 participants in historical dress, 500 horses and 50 floats and carriages. The Monday evening concludes with the burning of the Böögg, a white scarecrow symbolising winter, which is stuffed with firecrackers.
June
Car-free Lake Lugano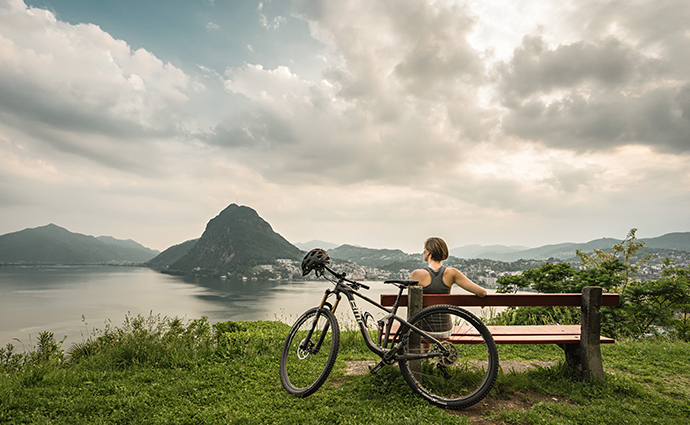 Summer is a great time to enjoy the car-free lakeside of Lugano © Ivo Scholz, Switzerland Tourism
From mid-June to the end of August, the Lugano Lake is given back to people by banning cars on Friday and Saturday evenings, so that the city can come alive with concerts, plays and dance performances, film screenings and activities for children. During the 11 weekends there are 170 events – many of them free – at various locations which can be reached by a walk beside the lake. Some of the concerts are performed in churches and public halls in and around Lugano; all concerts are free.
Wild moutain flowers
Head to the mountains in June and July for the best time to see the mass of colour of wild flowers on unsprayed mountain slopes.
July
Montreux Jazz Festival
The second-largest jazz festival in the world, the acclaimed Montreux Jazz Festival is held in July on the shores of Lake Geneva.
Gurtenfestival
Bern's mountain is home to the Gurtenfestival, four days in July featuring over 60 live acts from rock and soul to blues and country.
August
Luzern Festival in Summer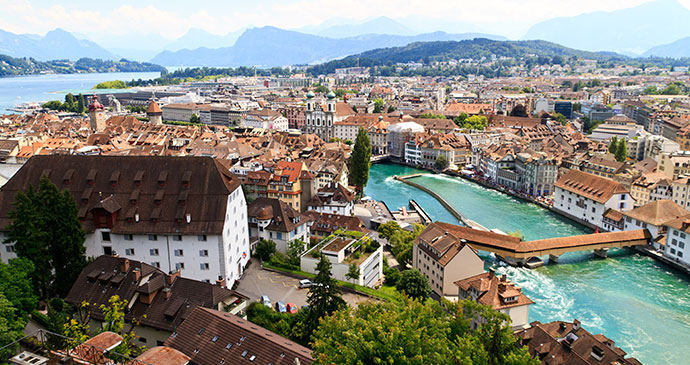 Wander the historical streets of Luzern's old town in between world-class concerts © Bertl123, Shutterstock
Founded in 1932 this music festival is held August–September with the principal concerts given in Luzern's magnificent 1,840-seat concert hall in the Culture and Convention Centre. The themed festival attracts the world's best soloists, such as Heinrich Schiff and Maria Joao Pires, and orchestras of the caliber of the Royal Concertgebouw, Berlin Philharmonic and Vienna Philharmonic.
Street Parade
On (usually) the second Saturday of August the city of Zürich reverberates to the sounds of the Street Parade, one of the largest techno and dance music festivals in the world, with over a million participants.
September
Food Zürich
A new festival held over ten days in September, which celebrates the artisan food and drink producers of the city and region, as well as Zürich's restaurants.
December
The Escalade
One of the most dramatic festivals in Geneva, taking place over a mid-December weekend. It commemorates an attempt to storm the city walls in 1602. The old city becomes the scene of torchlit parades of costumed figures, some on horseback, with country markets, folk music, Rabelasian banquets and a bonfire in Cathedral square.
Christmas markets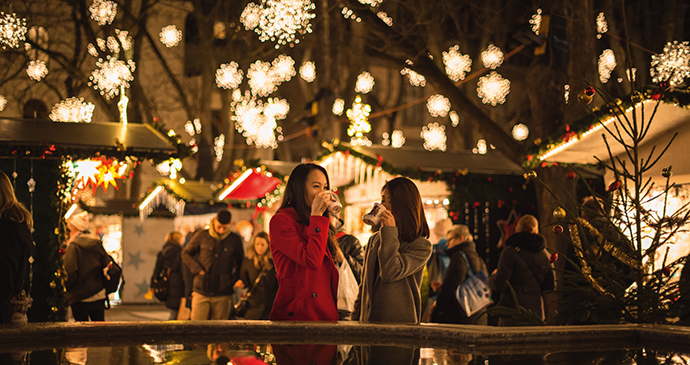 Stretching across two main squares, Basel's Christmas market is considered to be one Switzerland's prettiest © Andre Meier, Switzerland Tourism
With Christmas markets held in Switzerland's major cities and indeed most smaller towns and villages from the end of November onwards, visitors are spoilt for choice. And with mulled wine and handmade crafts aplenty, they can't fail to get you in the festive spirit.
Ski season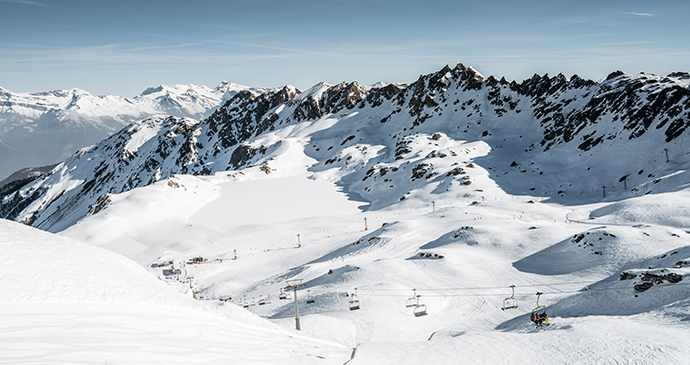 Ski resorts in Switzerland are renowned for a reason and Verbier is one of the best © Ivo Scholz, Switzerland Tourism
Mid-December marks the start of the main Swiss ski season, so head to the Southeast Vaud and the Valais regions for many of Switzerland's best-known ski resorts. An astonishing 18% of the canton of Valais is covered by glacier so it is little wonder that there should be such good skiing, served by an extensive network of cable cars and ski lifts. Forty-seven of the mountains in the canton are over 4,000m (13,123ft) high; there are 'only' 65 in the whole of the Alps.