Northern Greece is in many ways a world apart. Those who already know Athens and southern Greece could look at it as the Hellenic version of Scotland, very familiar yet different, a land of astonishing natural beauty – spectacular mountains, rivers, lakes and gorgeous coastlines, its history filled with highlanders from dozens of clans – who even dressed in kilts, when they joined up with Alexander the Great. Lively student-filled Thessaloníki could be the Edinburgh of the south, only with more sun.
This being Greece, there are renowned beach resorts, including Chalkidikí, Thássos and Párga, and attractions you've probably already heard of: Mount Olympus, home of the gods; the extraordinary monk-topped pillars of Meteora; the gold-filled Royal Tombs in Vergína; the Víkos Gorge – deepest for its width in the world; the idyllic landscapes of the Pelion and the Sporades islands (as seen in Mamma Mia!) and Ancient Philippi, where Octavian and Mark Antony defeated Brutus, and St Paul founded the first church in Europe. Thessaloníki, St Paul's second stop, was the second city of the Byzantine Empire for a thousand years, and boasts World Heritage-listed churches filled with mosaics. Lovely lakefront Ioánnina was the capital of Lord Byron's colourful despot, Ali Pasha. But never far are places well off the mass tourism radar, especially in the mountains where goat bells and nightingales are the loudest sounds, where waterfalls splash near 200-year-old stone bridges that span the stream below.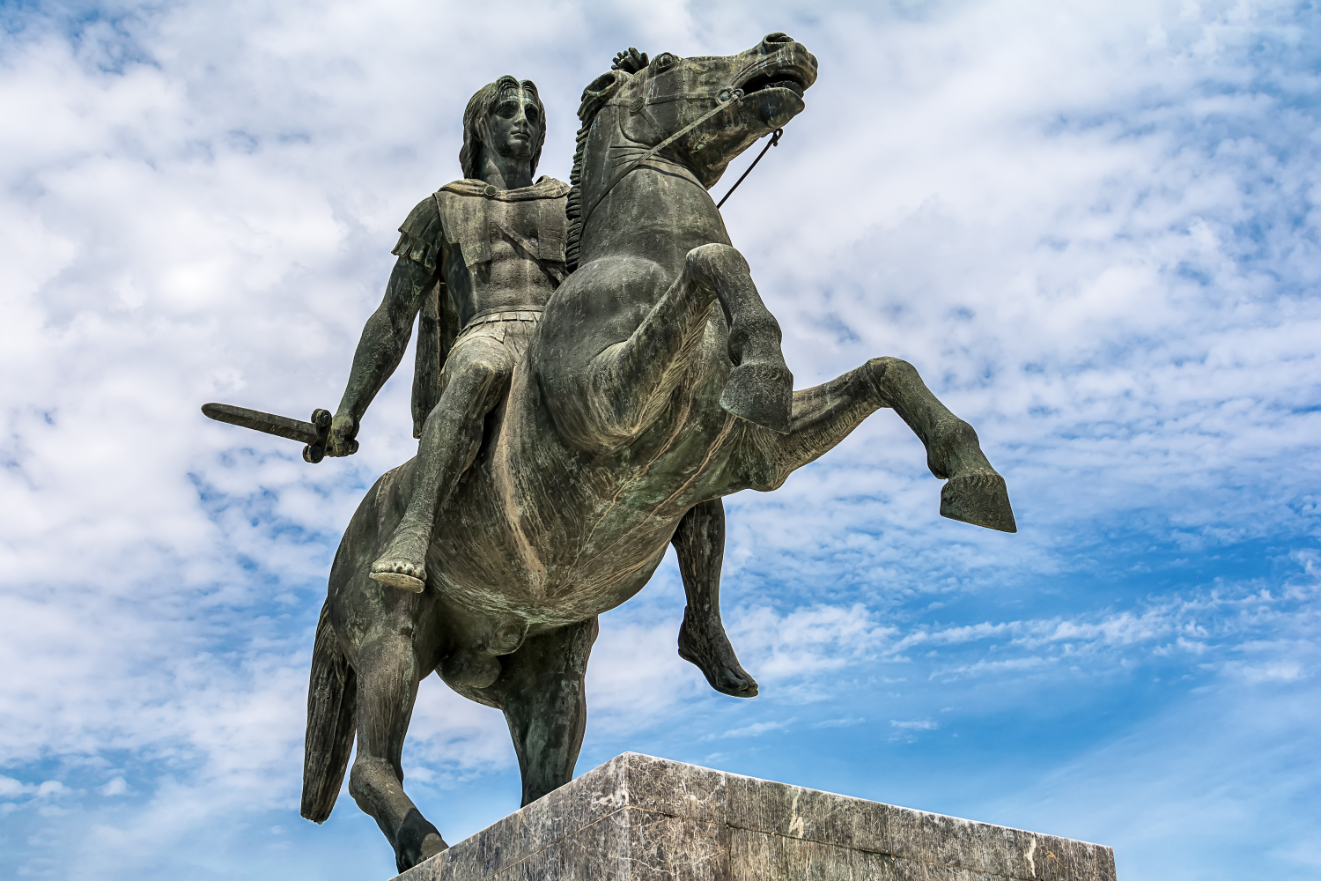 Northern Greece defies stereotypes, offering unexpected delights in spades. There are lofty ski resorts, forests filled with wild mushrooms and bears, natural mud baths, a steaming hot river and petrified forests, firewalkers, some of Europe's last silk-makers and a carnival dedicated to penises. The heart of the ancient kingdom of Macedon that gave the world Alexander the Great, northern Greece would later find itself on the front lines of the death throes of the Ottoman Empire. Its recent history was convulsed with war and upheavals and mass movements of people, leaving it a unique mix of ethnicities and religions that in many ways add to its fascination – not to mention its exotic pastries.
Northern Greece was the home of the Olympian gods, of centaurs, Achilles, and Jason and the Argonauts, but it was also the land of the uncanny and haunting, of Dionysos, god of wine and ecstasy, mystical musician-prophet Orpheus, and the mysteries of the Great Gods of the Underworld on Samothráki. It's where you'll find Dodona, the 4,000-year-old oracle of whispering leaves, and the Necromanteion, where Odysseus and many others journeyed to converse with the dead. They're all part of a thick humus created over thousands of years of myth, poetry and history, which makes Greece's north so fascinating to explore.