Climate
When to visit
Highlights and itineraries
Climate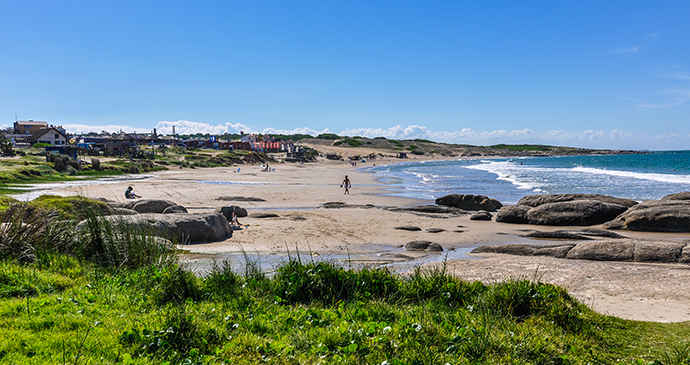 Sea breezes bring relief from the daytime heat © Gábor Kovács, Dreamstime
Being on the estuary of the River Plate (referred to as el mar or 'the sea'), Montevideo has a more maritime version of the Uruguayan climate, ie: slightly warmer in winter and cooler in summer. In summer thunderstorms are common, and you may want a second layer of clothing in the evenings. Sea breezes bring relief from the daytime heat, but are less welcome in winter when it can really get quite chilly (although there's really no need for the locals to wrap up as if they were in Siberia), and also foggy. There may be a couple of days with temperatures below 10°C (50°F), but they're usually followed by warm sunny days.
Average temperatures are 23°C in summer, 17°C in spring, 18°C in autumn and 12°C in winter (when high humidity makes it feel colder). The average high and low temperatures in January are 28°C and 17°C, with a highest recorded maximum of 43°C; and 14°C and 6°C in July, with a minimum recorded of –4°C. Rainfall averages 950mm annually.
The river is often mud-coloured due to dirt but is fine to swim in, although this is not recommended for 24 hours after rain.
When to visit
Uruguay can be visited all year round, but the high season is summer, from late December to February, when it's hot and sunny and perfect for hanging out on the beach. It's never really cold or wet at other times, but it certainly can be chilly in winter. Carnaval (carnival) is also a high point, culminating on Shrove Tuesday but starting (in Uruguay) long before then.
Highlights and itineraries
Highlights
Montevideo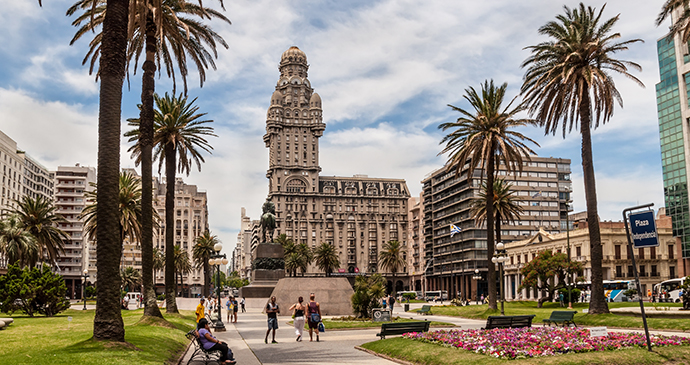 Montevideo is Uruguay's capital, and a must-visit for anyone visiting the country © byvalet, Shutterstock 
In the capital you should enjoy the grand buildings along the main Avenida 18 de Julio, as well as candombé drumming groups rehearsing on Saturday and Sunday evenings for the Las Llamadas procession. Montevideo's Carnaval is also spectacular, and at Easter there are impressive rodeos here. Montevideo is also a good base for visiting the wineries of Canelones department and nearby.
Beaches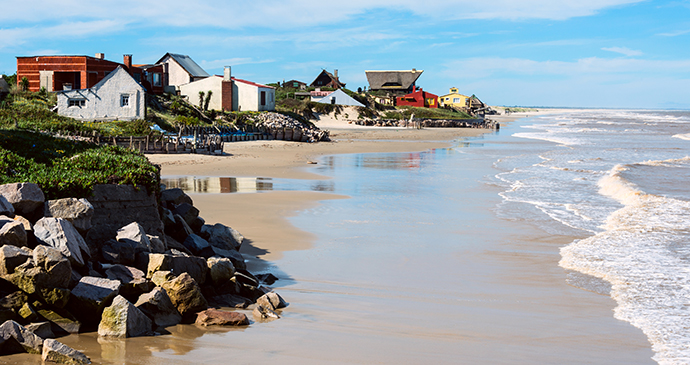 Aguas Dulces is a popular beach in Rocha © Kseniya Ragozina, Dreamstime
Some of the best and most popular beaches in South America lie east of the capital, near the overdeveloped resort of Punta del Este and also the fashionable little villages of La Pedrera and José Ignacio, with their boutique hotels and restaurants.
Hiking and horseriding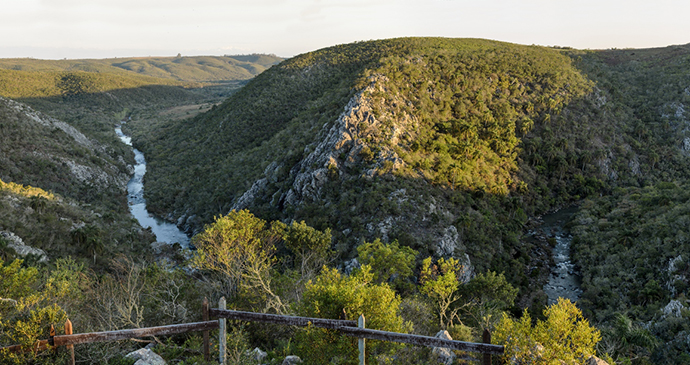 Witness Uruguay's most dramatic scenery at Quebrada de los Cuervos © Tornasoloriental, Wikimedia Commons
Inland there is attractive hill country with many opportunities for hiking and horseriding; the country's most dramatic scenery is the Quebrada de los Cuervos, a gorge sheltering subtropical flora and fauna.
Birdwatching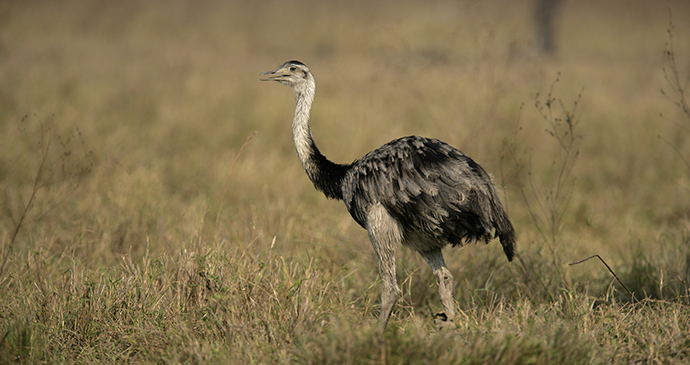 The greater rhea is just one of Uruguay's many species of bird © Mikelane45, Dreamstime
In the west of the country, there's great birdwatching (and spectacular sunsets) by the Río Uruguay.
Hot springs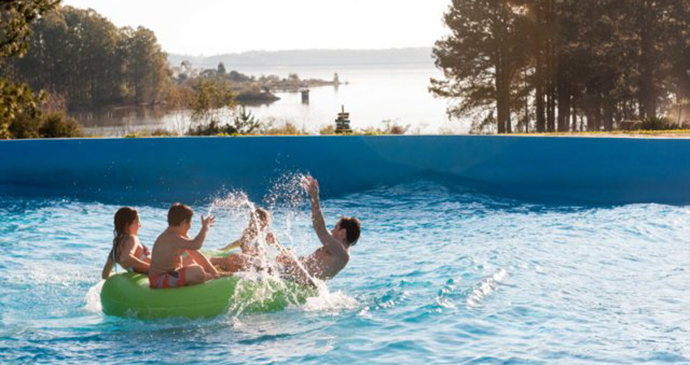 Termas de Daymán is the largest of Uruguay's hot baths © Leonardo Correa, Wikimedia Commons
Further north there are many hot-springs resorts, such as the Termas de Daymán, near Salto.
Traditional estancias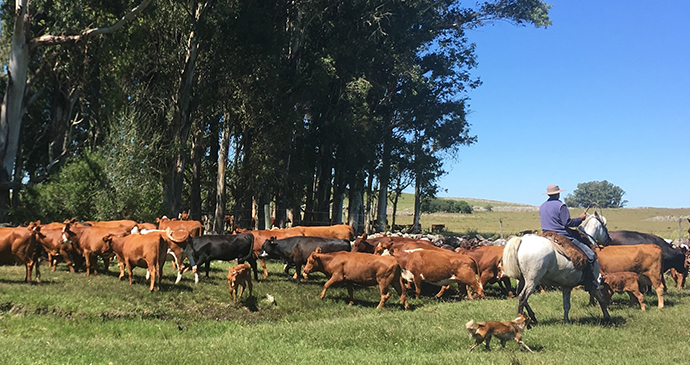 A ranch hand at work © Julia Hammond
Spend time on an estancia (ranch) such as La Sirena, near Mercedes, riding with gauchos, boating, birdwatching and enjoying the relaxed old-style hospitality.
Fray bentos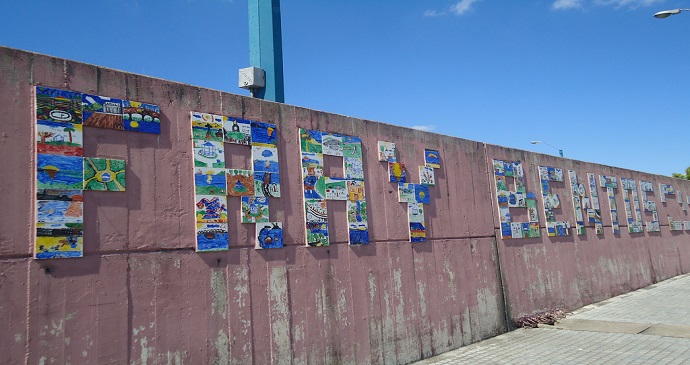 Fray Bentos is known for its meat-processing plant © Fernando Pangaré, Flickr
The UNESCO-recognised El Anglo meat-processing plant at Fray Bentos has been restored as a wonderful museum of industrial heritage.
Wineries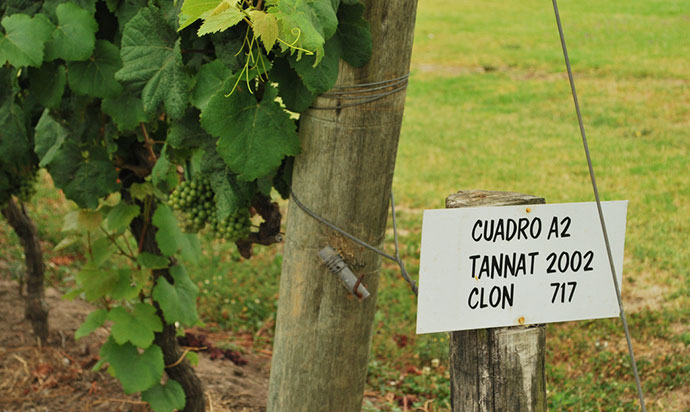 Uruguay has an increasingly world-class wine scene © Ana Raquel S. Hernandes
Uruguay's wine scene is increasingly world-class, and there are dozens of wineries offering worthwhile tours and tastings, some barely 15 minutes from Montevideo.
Suggested itineraries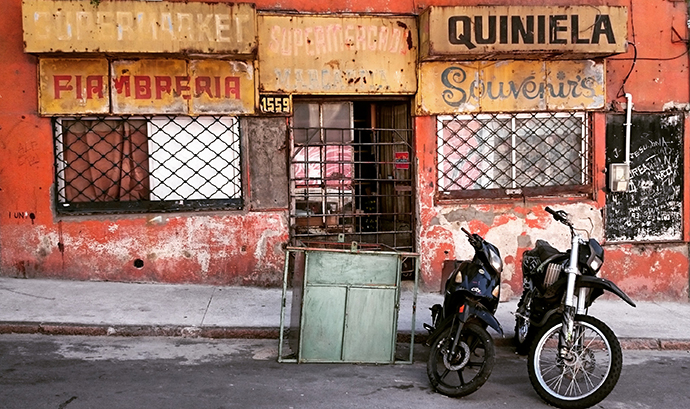 Most visits to Uruguay start in Montevideo © Sean Connolly, shanboqol
Almost all visits to Uruguay start in Montevideo, home to half of the country's population, hub of its transport system and a place to enjoy architecture, markets, street life, beaches and museums. From here most visitors follow the coast, either west to Colonia or east to beach resorts, lagoons and wetlands. There's less to see in the interior, with good roads linking a few towns that make good bases for visiting estancias – ideal locations to sample horseriding and country life. To the west, larger cities lie along the Río Uruguay, which forms the border with Argentina, and make good bases for more riding and as well as birdwatching in the wetlands.
Many people visit from Argentina, often just for a short side trip. A basic triangular route would go by ferry from Buenos Aires to Colonia, by bus to Montevideo and back to Buenos Aires by ferry, but it's worth taking a side trip up to Carmelo, and if possible visiting the wineries near Montevideo. With a couple of extra days, you could also go east to a beach.
Others are passing through from Buenos Aires to Brazil – most follow the coast, maybe bypassing Punta for La Pedrera, Cabo Polonio or José Ignacio – but it's also possible to go through the interior to Rivera (which offers the best onward connections) or other border points. It's also possible to travel up the litoral of western Uruguay and through Argentina (entering from Fray Bentos, Paysandú or Salto) to reach Iguazú Falls and the pantanal.