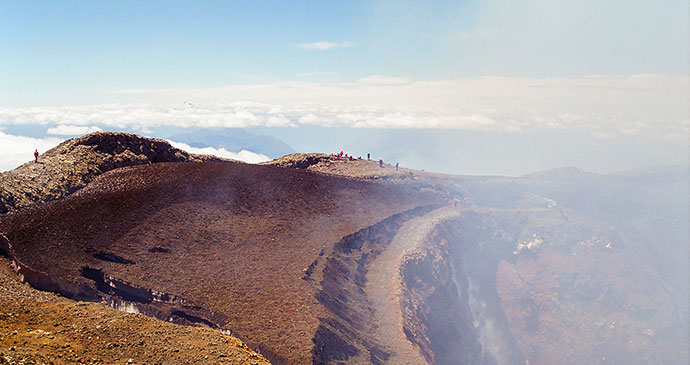 © Hugoht, Dreamstime
The centrepiece of Parque Nacional Villarrica, this volcano is one Chile's most active.
Volcán Villarrica (2,840m), squatting over Pucón, is the centrepiece of the Parque Nacional Villarrica, which covers 63,000ha between 600m and 3,776m in altitude and connects to Argentina's far larger Lanín National Park to protect a large swathe of native forest. It's one of Chile's two most active volcanoes, with ten eruptions in the 20th century. The last was in 1999, but the crater is always active, with lava visible and sulphurous fumes belching forth. The volcano can be climbed in eight hours, up and down, but you must take a guide unless you can show that you are experienced enough to tackle it alone.