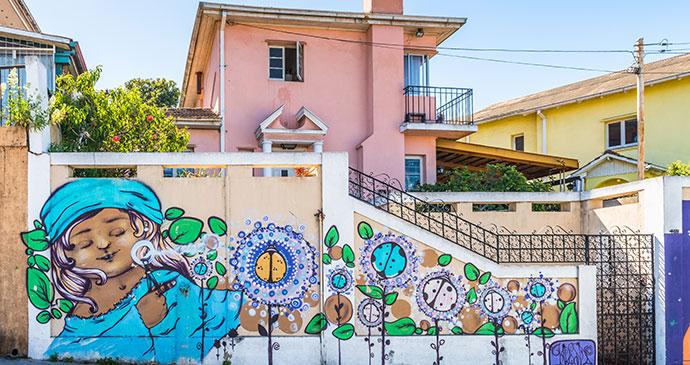 © Anton_Ivanov, Shutterstock
Valparaíso is Chile's San Francisco – a city in a stunning natural setting with a rough bohemian ethos.
Valparaíso's appeal is somewhat due to its crazy geography: it is built partly on reclaimed land and partly on steep hills reached by the Victorian elevators (ascensores) that are now the city's trademark feature. There's also the blend of blue-collar and bohemian residents that makes it so lively and creative. Valparaíso has always had its unique charm, but for a long time it was pretty rough round the edges and really only for less delicate types; nowadays it is resurgent, with lots of urban renewal projects, taking pride in its industrial past whilst becoming accessible and tourist-friendly.