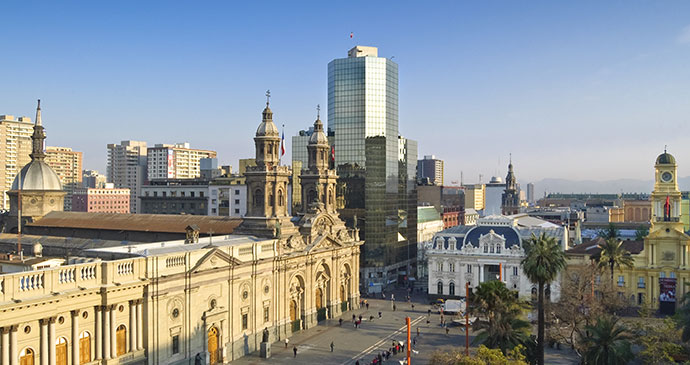 Plaza de Armas © Israel Hervas Bengochea, Shutterstock
The cosmopolitan but colonial Chilean capital should be the starting point of any trip.
Opinions vary on Chile's capital city: some find it thrilling while others, especially those who come in winter when the smog is at its worst, can't wait to get out. Set midway between the Pacific and the Andes at an altitude of 543m, it's a city of almost six million people that suffers all the indignities of any modern megalopolis – gridlock, pollution, poverty, overcrowding and crime. But the relatively small central core remains an impressive colonial town of grand thoroughfares and plazas, where the pace of life is less frenetic than in most Latin American capitals. Nearby, 19th-century residential areas are newly trendy, with thriving restaurant and café scenes. And with its Mediterranean climate, Santiago is pleasantly warm when most tourists visit, in the southern summer.