In this part of Chile, it's all about the desert.
Northern Chile, especially the far north or Norte Grande, is all about the desert – the oldest and driest in the world, and one that's also rich in archaeological remains. Inca and pre-Inca fortifications survive thanks to the very dry climate of the Atacama Desert, and mummified corpses are still being found. Although it virtually never rains, snow does fall on the Andes, providing water for oasis villages that have been inhabited for thousands of years by Aymara and other indigenous peoples. Further north, where Chile borders Peru and Bolivia, the altiplano is a high plateau that's rich in wildlife.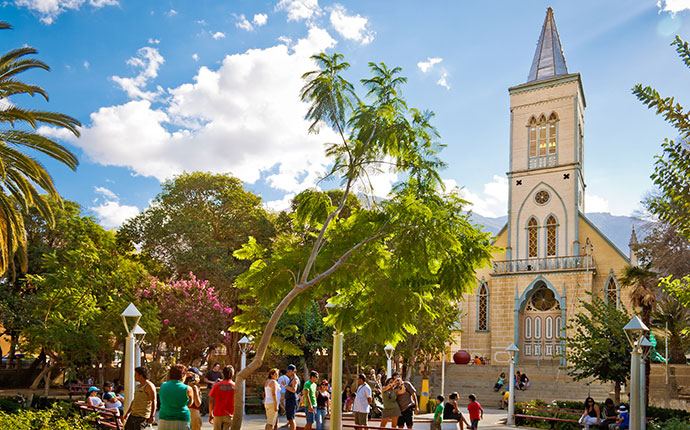 The square in La Serena © Dinobike, Dreamstime
The Norte Chico or Little North, nearer Santiago, is more habitable although still very dry, with the remains of Chile's early mining industry, massive hilltop astronomical observatories, and the historic but still very lively beach resort of La Serena. In rainy years wild flowers burst forth from seemingly barren ground in a stunning phenomenon known as the desierto florido, but this is too unpredictable to plan a tour around.