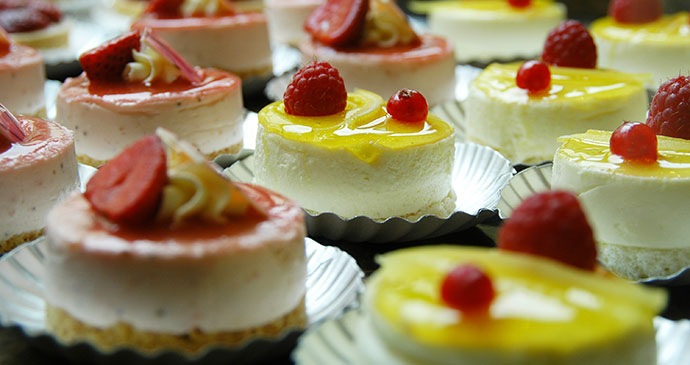 Enjoy delectable confections at numerous local shops such as Betty's © Welcome to Yorkshire
January
See in the New Year at the highest pub in Britain
If you can get there through the snow drifts you are sure of a wild night … you might have to follow the snow-plough back out though.
February
Treat your Valentine to the Swinton Park experience
Book early for some five-star romantic decadence for you and your valentine.
March
Stroll the Dales Way at lambing time
What better time to take the trail from Ilkley to Bowness than when new-born lambs are gamboling in the fields?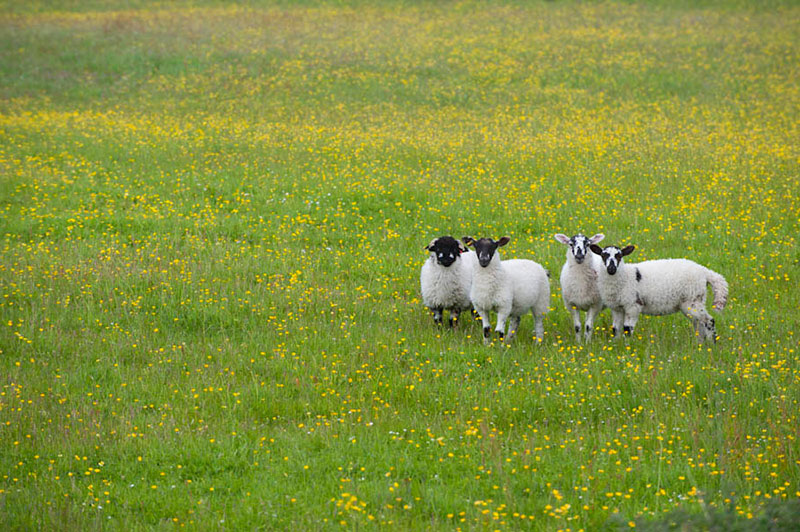 The high fells and moors are dominated by the hardy black-faced Swaledale sheep – March is the perfect time to watch newborn lambs frolic in the fields © Welcome to Yorkshire
April
Watch the fell-running elite tackle the Three Peaks
For the last 50 years, the last weekend in April has seen the country's top fell runners pit themselves against the elements and each other over 23 grueling miles of fell and dale. Watch the winners cross the finish line at Horton in Ribblesdale or even train-up and enter yourself.
May
Descend to the bottom of the largest cave chamber in the country
Spring Bank Holiday week, at the end of the month, is one of only two weeks in the year that absolute novices can be lowered 330ft to the bottom of Gaping Gill, a cave on the flanks of Ingleborough near Clapham.
June
Make merry in Dentdale
There are some great folk festivals going on in Yorkshire and some mouth-watering beer festivals. The Dentdale Music and Beer Festival, on the last weekend of the month is both for the price of neither … its free!
July
It's great and it's in Yorkshire – it's the Great Yorkshire Show
Join the throngs at the Showground in Harrogate, on the 2nd Tuesday of the month and the following two days, for the biggest show of all.
August
All village life is on show at these summer fairs
Immerse yourself in the local charm of fairs in Gargrave, Malham, Kilnsey, Ripley, Wensleydale and Reeth and get a glimpse of life in Yorkshire.
September
Put on your boots, pack your reading glasses and get to Richmond
For the last 10 years, the capital of Swaledale has hosted the Richmond Walking and Book Festival during the last week of September.
October
Music, laughter, stories and cake
That's what is in store at the Settle Storytelling Festival on the 2nd weekend of the month.
November
Marvel at leaping salmon on the River Ribble
The waterfall of Stainforth Force near Settle is the best place in Yorkshire to witness the incredible spectacle of migrating salmon and November is the best time to see it.
December
Enjoy a traditional Victorian Christmas in Grassington
On two Saturdays in December, Grassington goes all 'olde worlde' when the whole town looks forward to the festive season with its very own Dickensian Festival.