'An ugly lovely town' was Dylan Thomas's oddly contradictory assessment of Swansea, Wales's second-largest city, with a population of around 310,000.
Like Cardiff, Swansea was once a great centre of industry. But more than that, it could lay rightful claim to being Wales's first industrial town, and by extension the birthplace of modern Wales.
One enthusiastic observer in the late 18th century suggested that, 'Swansea, in point of spirit, fashion and politeness, has become the Brighton of Wales'. A little misplaced, maybe, and while it certainly has spirit, few would contend that Swansea has ever been fashionable.
But there has been much progress and no little ambition in recent years, which was kickstarted by the redevelopment of the old docks, now a glitzy waterfront zone of swanky apartments and office blocks.
What to see and do in Swansea
The city centre
South of Castle Square, freshly tarted-up Wind Street (pronounced as 'whined') is Swansea's notorious nocturnal thoroughfare, packed cheek-by-jowl with chain bars, pubs and restaurants, though there are one or two places with genuine personality here too – that said, Wind Street is not for the faint-hearted at weekends.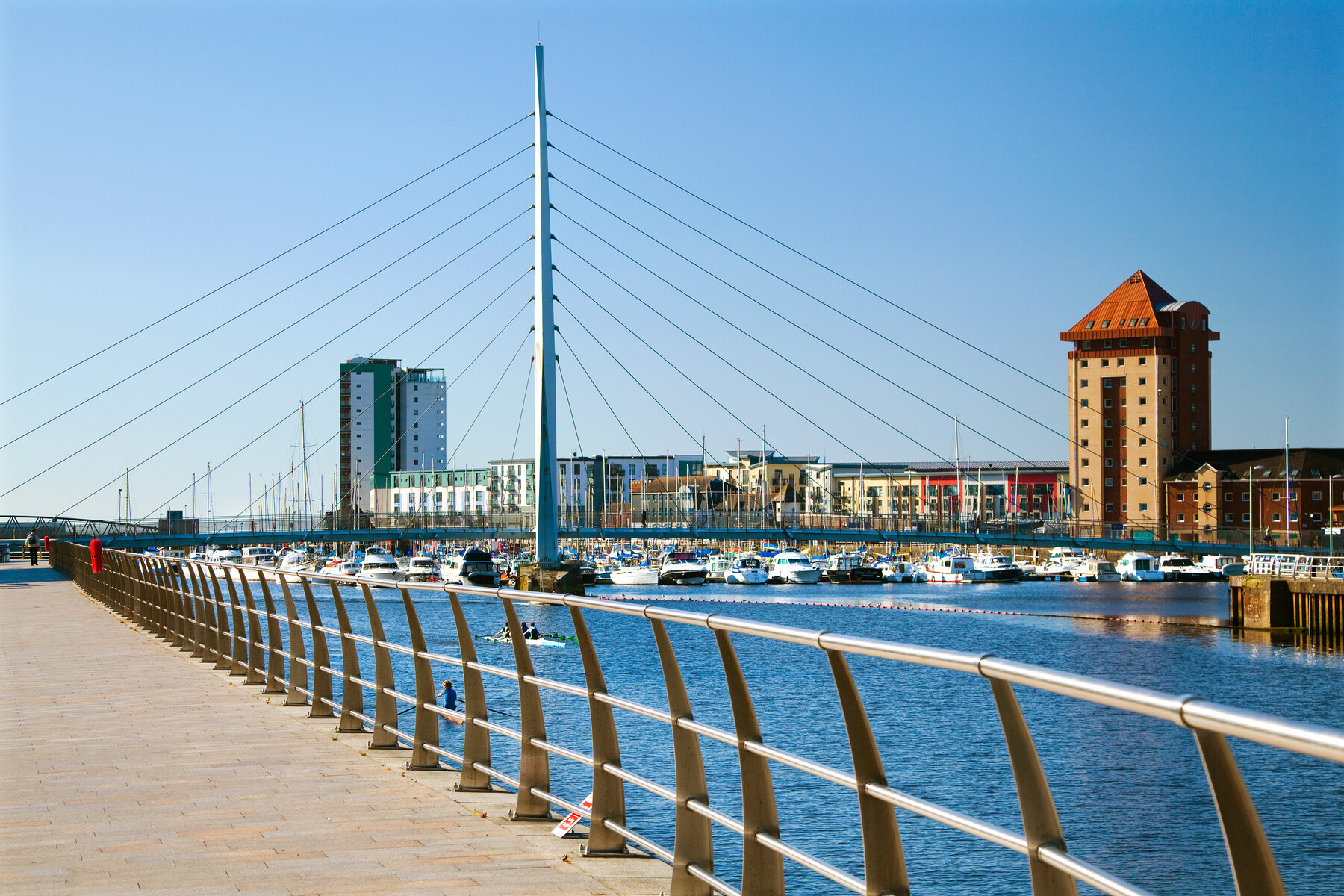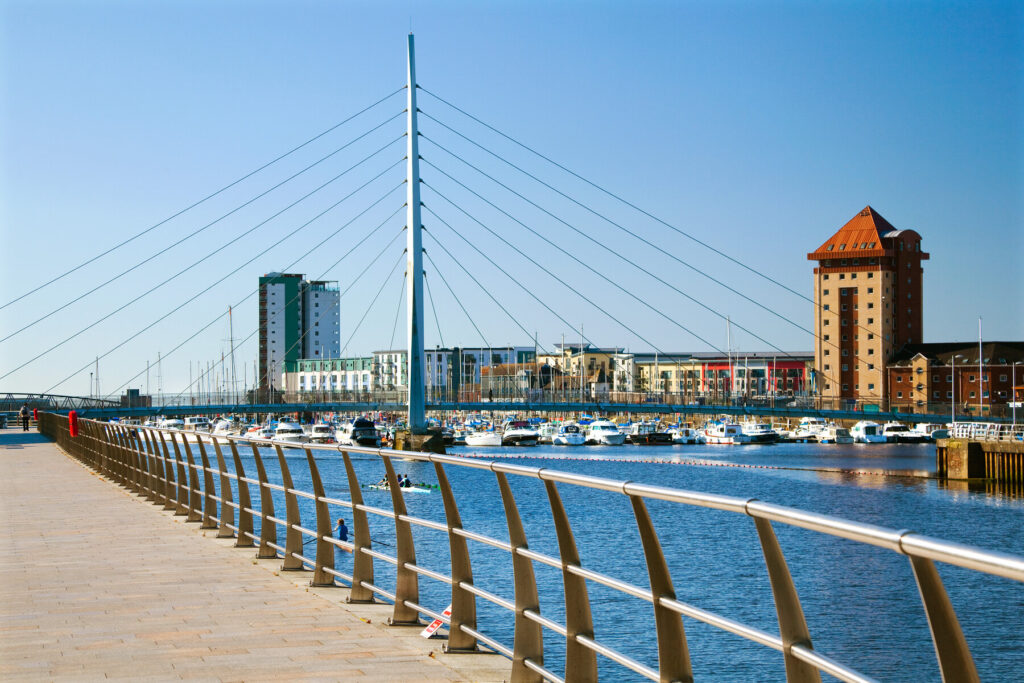 Heading west from Castle Square brings you to the main shopping precincts, bounded by The Kingsway to the north, Oystermouth Road to the south, and the Westway. The one thing likely to detain you here is the excellent, glass-domed indoor market, which opened on this site in 1830 and is still the largest in Wales.
The best reason to venture out this way is the wonderful Glynn Vivian Gallery. A Grade II-listed building dating from 1911, the gallery has numerous rooms set around a glorious atrium. Born into wealth as the son of a copper magnate, Richard Glynn Vivian dedicated his life to travel, which in turn fed his insatiable desire to accumulate – he bequeathed his entire collection to the museum.
The Maritime Quarter
Swansea's three key attractions are concentrated to the south in and around the regenerated dockland area, aspiringly called the Maritime Quarter. The city's urban transformation has continued apace with the arrival of Copr Bay in 2022 – a major new cultural and leisure hub costing a cool £135 million and centred on the spectacular Swansea Arena.
The adjoining bridge – freckled with laser-cut origami shapes – has inevitably already acquired various sobriquets, among them 'the Crunchie' and 'the Taco'. The Copr Bay development also incorporates a newly landscaped coastal park and a cool café/bar.
Dylan Thomas Centre
Considered disposable by Swansea Council, the Dylan Thomas Centre is a brilliant tribute to Wales's most revered poet. The centre occupies the dignified Old Guildhall building, dating from 1829, and was originally opened by the former US president, and lifelong Dylan fan, Jimmy Carter in 1995.
Entitled 'Love the Words', the exhibition (encompassing the largest collection of Thomas-related material in the world) is thoroughly absorbing and by the end of your visit there's not much you won't know about the man and his life.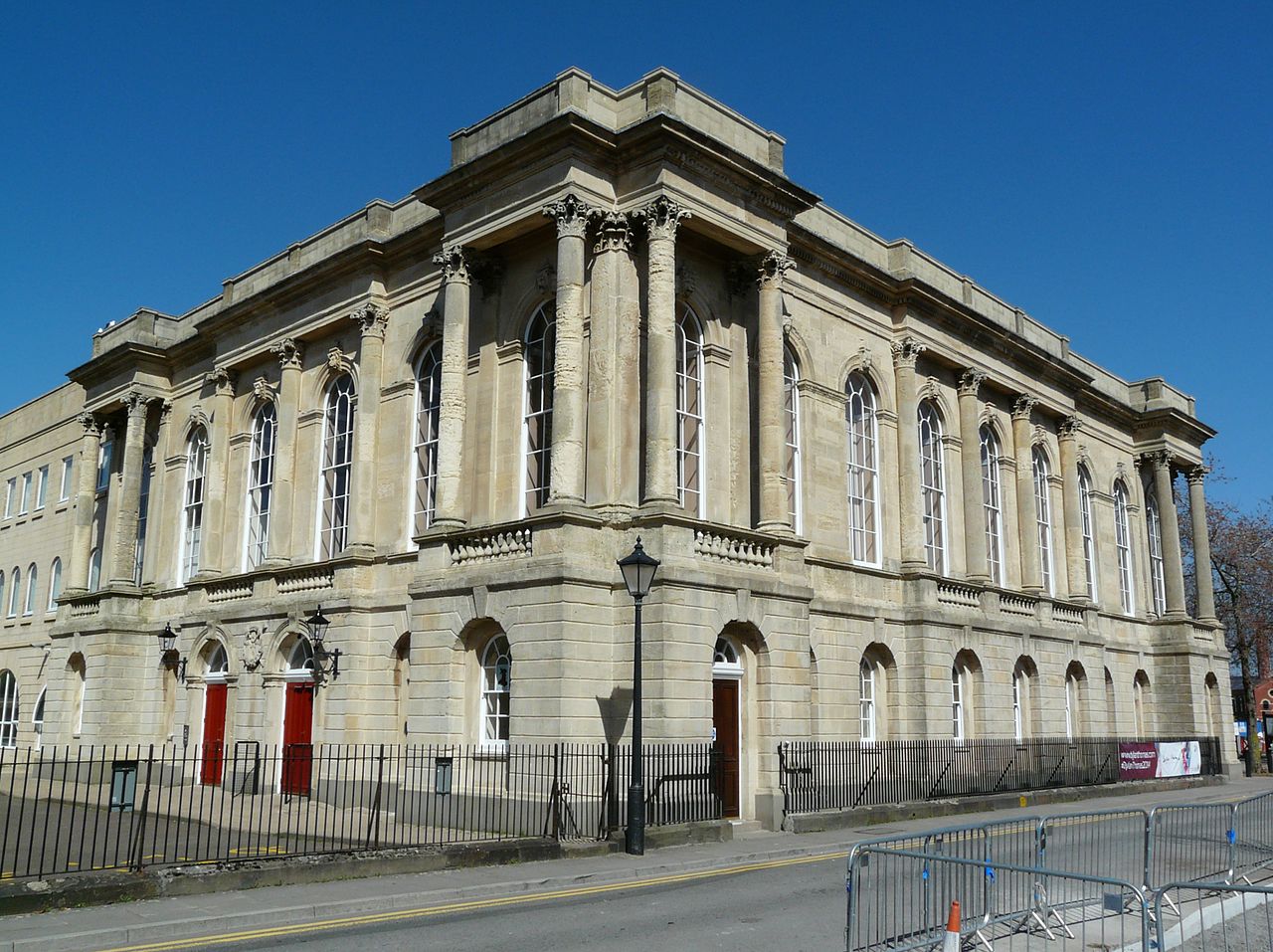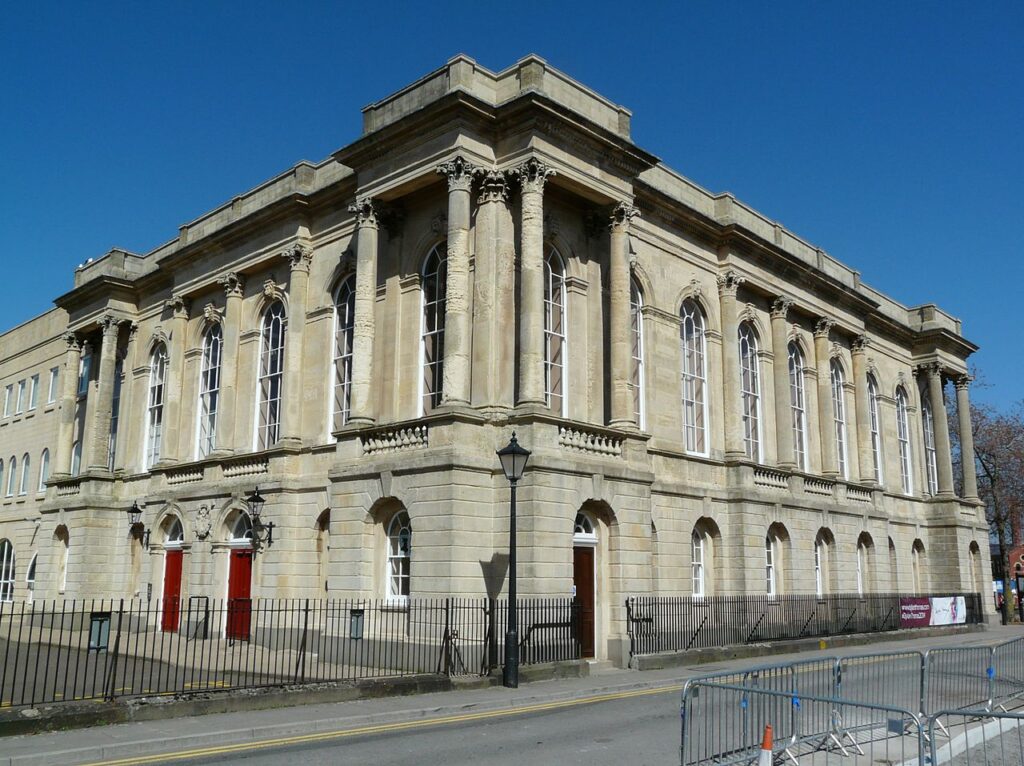 Arranged chronologically, it therefore begins with his childhood in the Uplands area of the city, where he schooled in Mirador Crescent before going to Swansea Grammar, although he cared little for academia, instead preferring to spend his time reading, writing and debating, or playing cricket.
There's intensely personal stuff here too, such as a hastily scribbled note on the back of a bank paying-in stub where Thomas writes 'my darling own dear Cat, I love you for ever and ever…I had no time, from the BBC, to get to bank between 10 & 3.'
National Waterfront Museum
An old warehouse zhuzhed up with ultra-modern glass, steel and slate, the National Waterfront Museum emerged from the ashes of the old Welsh Maritime and Industrial Museum formerly based in Cardiff. Nearly 20 years after it opened, some of the exhibits could do with freshening up, but it's still an excellent introduction to Wales's industrial might.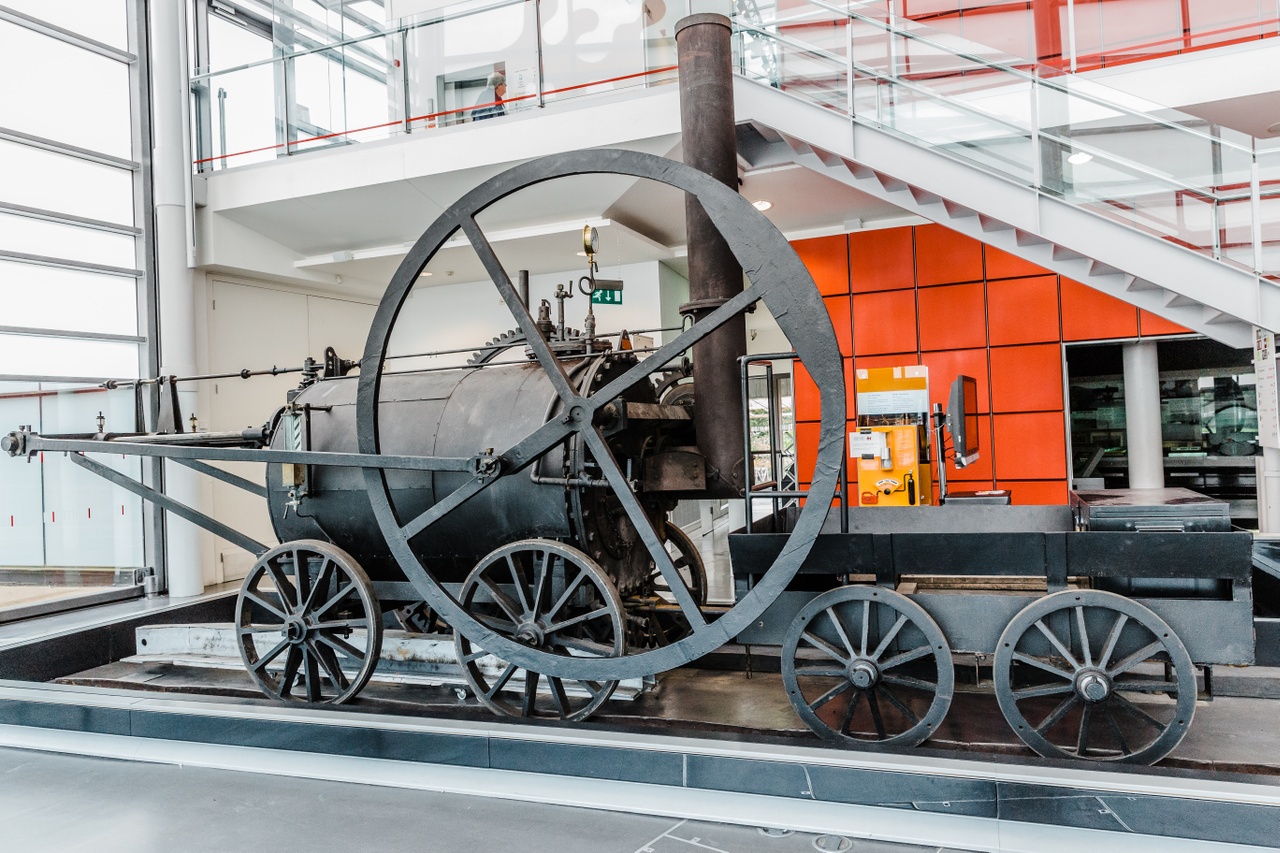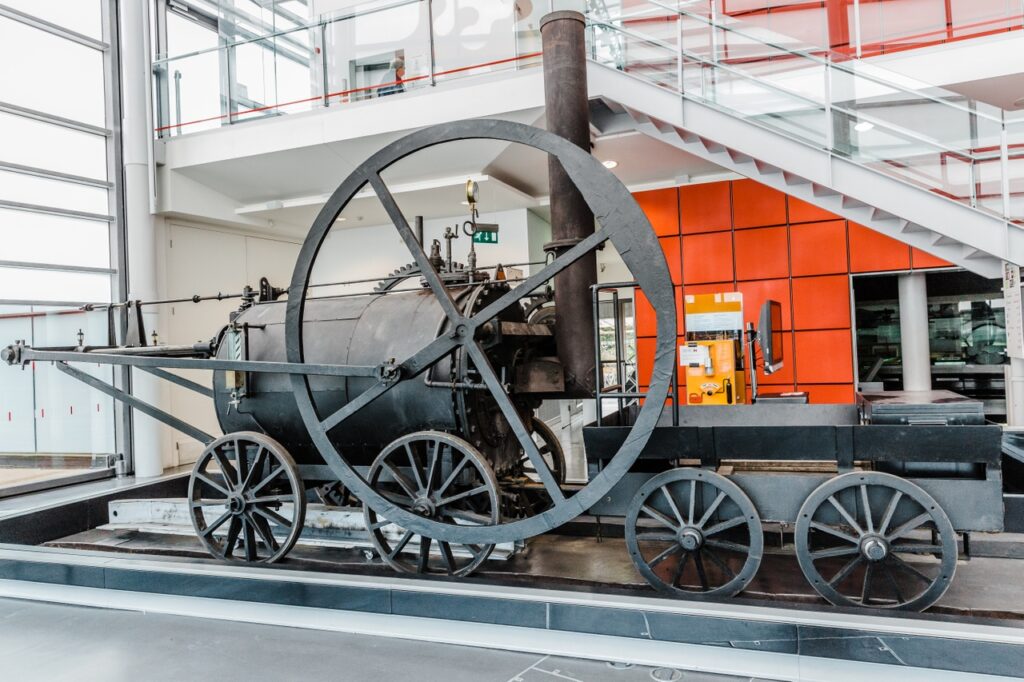 There are some big bits of machinery of course, including a magnificent 1907 Robin Goch (redbreast) monoplane, a working replica of Trevithick's engine (the original did grace the old Cardiff Museum, alas not so here), and a lovely old Mumbles tram – what the locals wouldn't give to have that reinstated.
Swansea Museum
An appealingly old-fashioned collection in a grandiloquent Greek-revival building, Swansea Museum was established in 1841 by the Royal Institution of South Wales, making it Wales's oldest museum. There is likely to be something for everyone to enjoy here, whether that's the vast collection of ceramics, or its extensive archaeological treasures.
In 1823, the remains of a skeleton dubbed the Red Lady of Paviland, but who was actually a man, were discovered in a cave on Gower's southern peninsula, and subsequently identified as being the oldest ever found – but before you get too excited, what you see here are replica bones, as the original ones are currently reposed at the Oxford University Museum of Natural History, much to the vexation of locals.
Dylan Thomas Birthplace
Halfway up steep Cwmdonkin Drive, in the urbane, middle-class enclave of Uplands, a 30-minute walk west of the centre, a blue plaque marks out an ordinary suburban semi as the birthplace of Dylan Thomas.
There's nothing original here from Dylan's time but the house has been faithfully recreated to evoke the atmosphere of early 20th-century Swansea, with tiled hearths in the front room, a deep cast-iron claw tub in the bathroom and original books from 1914 in his father's old study – in fact such is the owner's commitment to authenticity that this is the one room visitors are allowed to smoke in, just as D J Thomas did.
Travel to Swansea
By car
Coming from the M4 along the A483, it's a fast and direct drive into the heart of the city. Driving into and through the city can be confusing and frustrating owing to the convoluted one-way system. There is no end of car parks, including plenty of multi-storeys.
By train
Located a 10-minute walk north of the city centre at the top end of the High Street, the train station is the terminus for trains from London Paddington via Bristol and Cardiff; trains runs hourly to Bristol and London, and half-hourly to Cardiff, stopping at Neath, Port Talbot Parkway and Bridgend en route.
Swansea is also the terminus for the lovely Heart of Wales line which runs through mid-Wales stopping at Llanelli, Ammanford, Llandeilo, Builth Wells, Knighton and finally Shrewsbury in Shropshire.
By bus
Swansea's enormous bus station (probably the largest in the country) is smack bang in the centre next to the Quadrant shopping centre and is served by a comprehensive network of both local and long-distance buses (including National Express and Megabus).
The excellent TrawsCymru T6 service operates between Swansea and Brecon via Neath, the Aberdulais Falls and Dan-yr-Ogof Showcaves (hourly Mon–Sat, 5 Sun), while the T1S service has three buses (Mon–Sat) to Carmarthen, one of which stops at the Botanic Gardens Wales