Wells is England's smallest city by virtue of its resplendent cathedral, which presides over a neat kernel of time-skewed medieval buildings.
After the City of London (which let's face it doesn't really count), Wells is England's smallest city by virtue of its resplendent cathedral, which presides over a neat kernel of time-skewed medieval buildings. The Bishop's Palace and Vicar's Close complete an exceptional ecclesiastical enclave, though not to be outdone are a number of less conspicuous treasures, some of which I stumbled upon entirely by accident. All in all Wells and Slow make for happy bedfellows, and yet despite the crowds – and it can get very busy in summer – the place rarely feels overwhelmed. Small it may be, but this city packs quite a punch.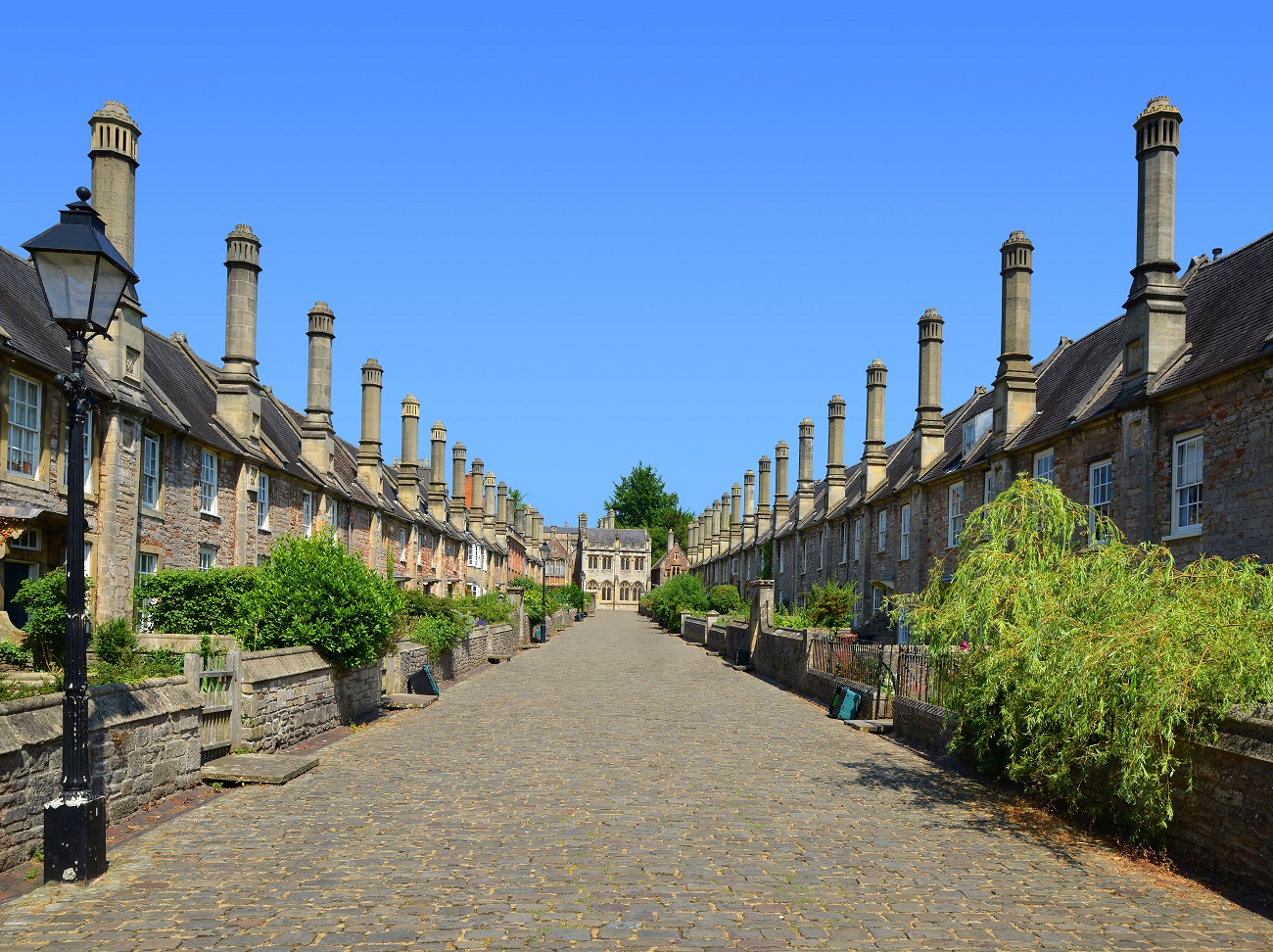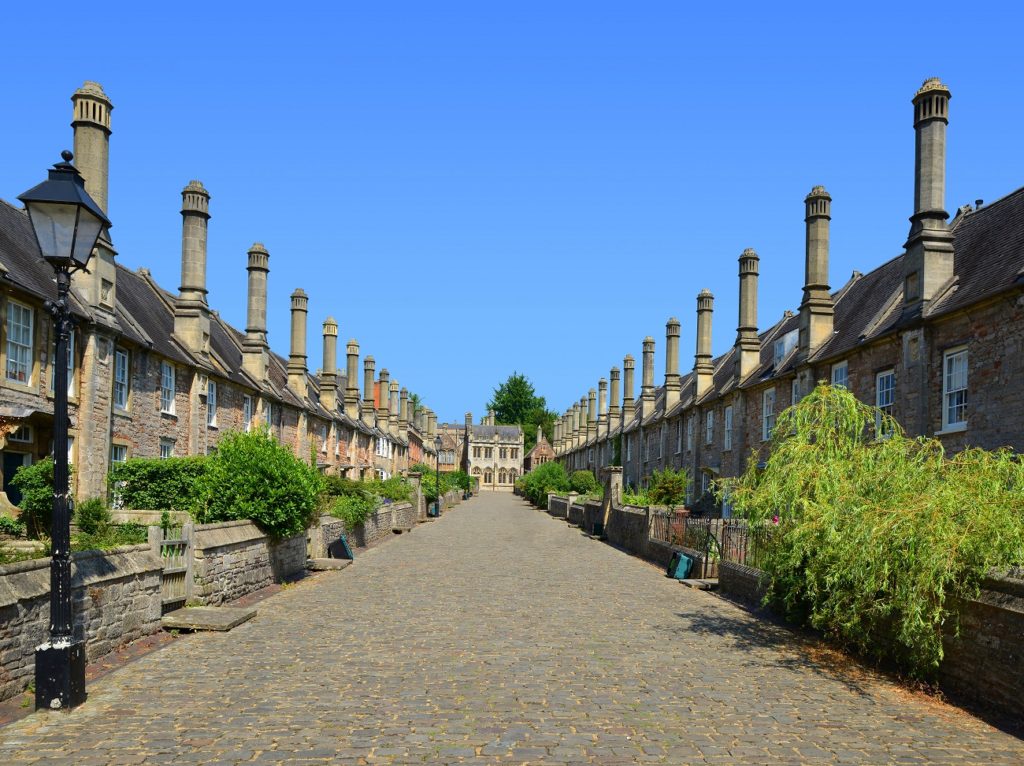 Wells first came to prominence under the Romans, who were drawn to the area by the natural springs, before the Anglo-Saxons held sway, initially under King Ine of Wessex who established a minster church here some time in the early 8th century. Indeed, the history and development of the city is irrevocably bound up with that of the cathedral and its bishops, none more so than Thomas Bekynton (c1390–1465) who was responsible for much of what you see today.
Nowhere is Bekynton's influence more pronounced than the Market Place, which really comes into its own during the twice-weekly markets, held here on Wednesdays and Saturdays. Close together in the northeastern corner of the square are two contrasting gateways: one, the Penniless Porch, leads through to Cathedral Green – site of the magnificent Wells Cathedral and the Wells and Mendip Museum – while the turreted Bishop's Eye marks the entrance to the Bishop's Palace complex.
On one side of the square, you'll notice a plaque in the pavement, which is actually a recreation of local girl Mary Rand's gold-winning jump at the 1964 Tokyo Olympic Games – a then world record of 6.76m. If you've never contemplated what jumping nearly 7m looks like (and really, why would you), you'll be impressed.
Wells Cathedral
Exerting a tremendous presence for miles around, Wells Cathedral is not only one of the finest ecclesiastical monuments in England but lays fair claim to being the first complete Gothic cathedral in the country.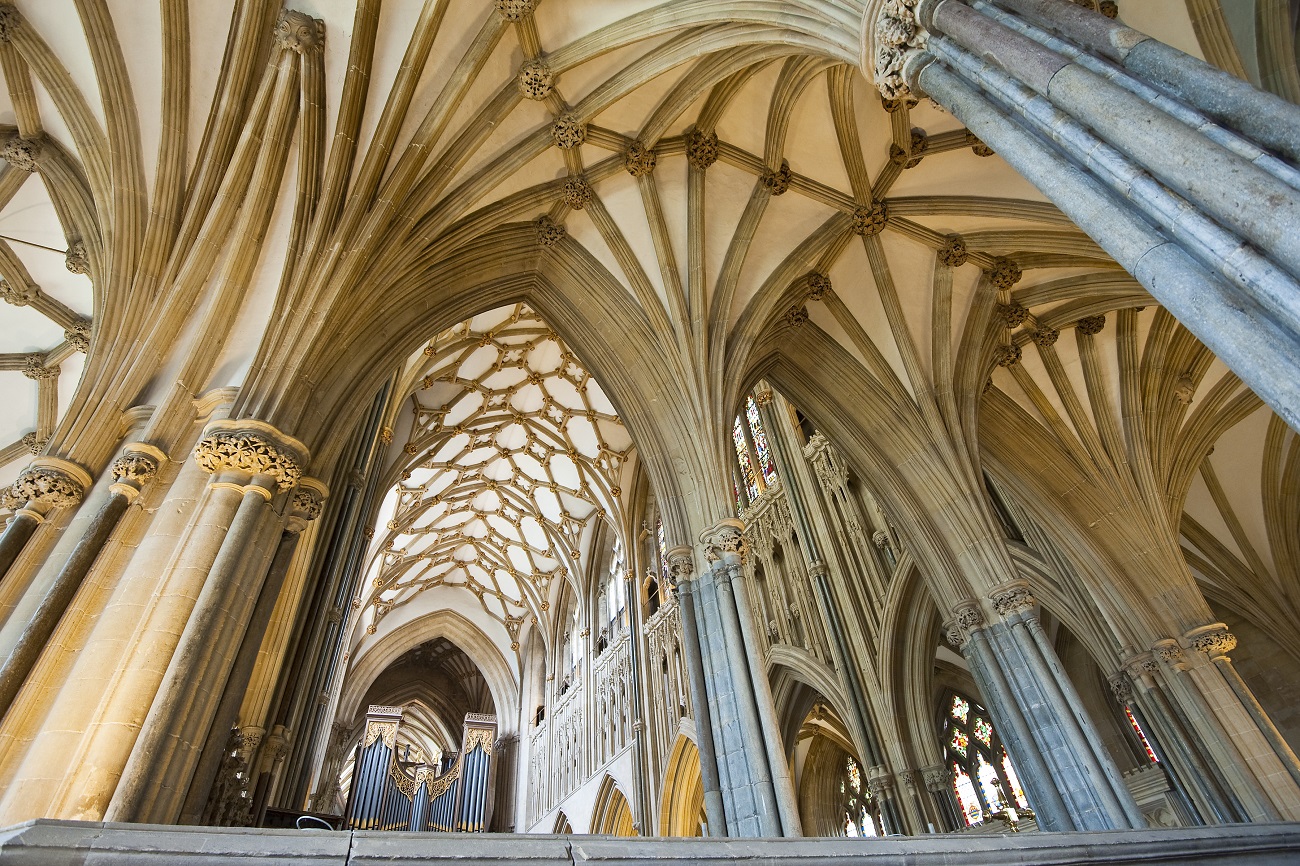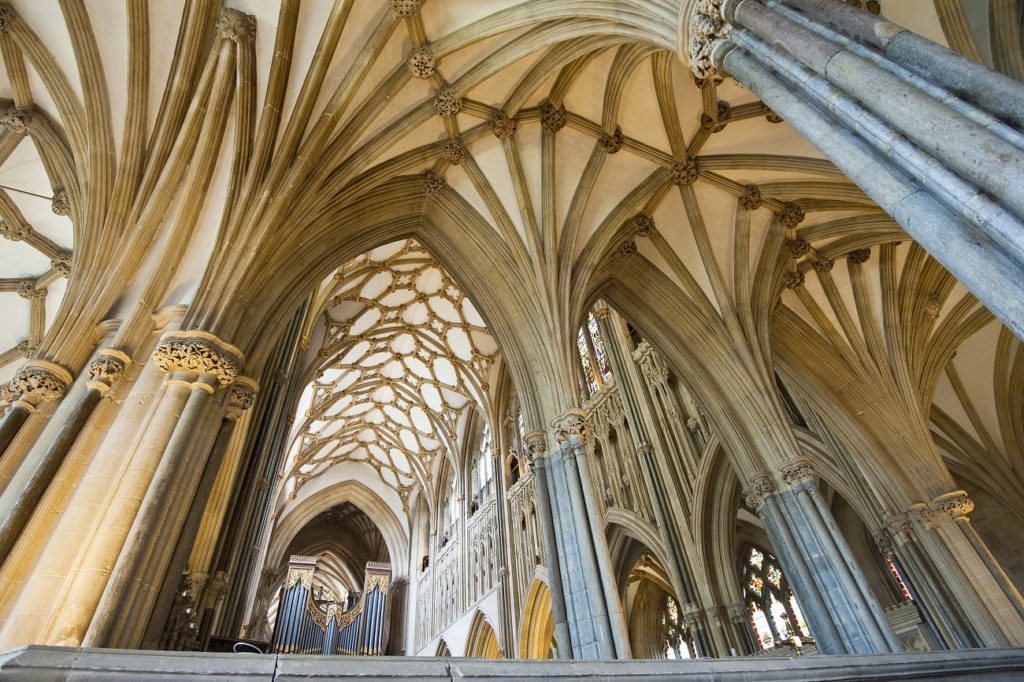 Begun in the late 12th century by Bishop Robert of Lewes, it was built on the site of an earlier church (of which there are a few extant remains) with subsequent additions further down the line. As a secular establishment, the cathedral survived more or less unscathed following the Reformation, though it did suffer fairly extensive damage during the later Civil War.
Wells and Mendip Museum
The small but eminently enjoyable Wells and Mendip Museum is jam-packed with fascinating stuff, and you're quite likely to spend more time here than you initially planned. I know I did.
This being the Mendips, it's no surprise that much is made of the area's geology, with cave exploration to the fore; to this end a great debt is owed to the pioneering speleologist and founder of the museum, Herbert Balch (1869–1958). A mock-up cavern displays all manner of cumbersome-looking equipment, for instance rope ladders, hammers and harnesses, and gas and carbide lamps. Here, too, are some intriguing fossil remains – many unearthed by Balch himself – from the various cave-dwelling animals (bears, hyenas, elephants) that once lurked within, mainly mandibles, skulls and other bone fragments; somewhat more grisly are the skeletal remains of a newborn baby embedded within a clump of rock.
Hidden away in a darkened room, beyond cabinets packed with fossils and minerals, is a beautifully worked collection of early 19th-century Victorian samplers, delicately embroidered pieces that schoolgirls, some as young as seven, were obliged to complete as part of their education; many are impressed with a moral or religious text, some movingly so.