Suggested places to base yourself
The places listed below make ideal bases for exploring Shropshire.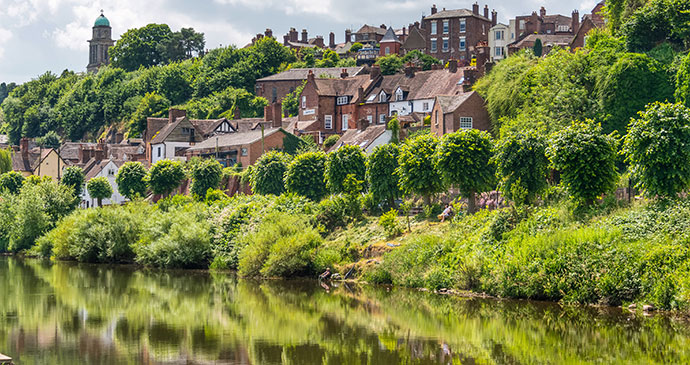 Shrewsbury
Shropshire's genteel county town and Darwin's birthplace; excellent rail links.
Ludlow
Photogenic riverside town; a gourmet destination.
Wem
A quiet and charming town with a sweet pea heritage.
Market Drayton
The stomping ground of young Robert Clive; site of a brewery and taphouse.
Church Stretton
Alpine-like town at the foot of the Shropshire Hills.
Bishop's Castle
Arty town laying claim to two breweries, including the oldest in England.
Ironbridge Gorge
UNESCO World Heritage Site and home to ten museums.
Bridgnorth
Like a seaside town without the sea.
Much Wenlock
Sleepy, lovely birthplace of the modern-day Olympics.
Getting there and around
Slow favours public transport and leg power: not only are these methods of travel kinder to the environment but they allow you to see and experience places at the right pace. I'd be misleading you if I didn't admit to zipping around by car on many trip to Shropshire, though, especially when I had my toddler in tow. But my most rewarding journeys were those spent trundling on trains, chatting to local people, weaving through villages on buses, wandering in the hills. If you can leave the car behind, at least for a portion of your trip, I doubt you will regret it.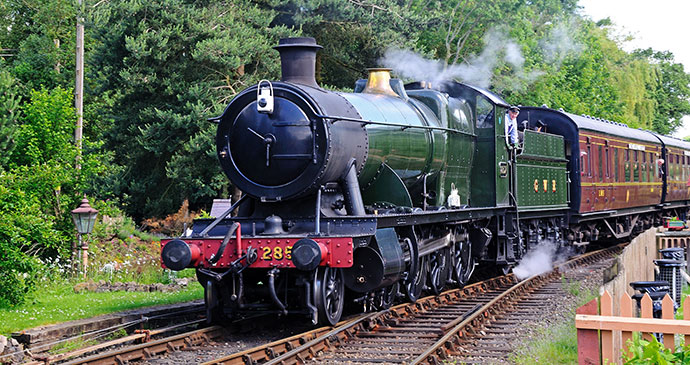 Public transport
An entirely car-less holiday is possible in Shropshire, but it will take some planning. A relatively large rail network will get you started: 19 National Rail stations on various lines, with direct links to London, Birmingham and mid and south Wales. Trains from Shrewsbury run to Holyhead where there are ferries to Dublin. Several heritage lines exist too, although the Severn Valley Railway is the only one extensive enough to be regarded as a mode of transport as well as offering a fun outing.
Sunday is usually a day of rest where Shropshire buses are concerned, although in summer you can catch the brilliant Shropshire Hills Shuttle Buses which wend their way through some of south Shropshire's best places for eating, drinking, walking and sightseeing. Shropshire Council's extensive website offers a wealth of information on all modes of travel.
Walking
Shropshire is a wanderer's dream; you can spend hours traversing hills, forests, valleys and bogs without encountering any traffic. Sometimes you won't see another human being. Several major walking routes pass through Shropshire (including two sections of the Offa's Dyke Path), while the Shropshire Way – a huge project to link walkers' favourite routes and scenery – offers waymarked footpaths which cross the length and breadth of the county.