Suggested places to base yourself
Getting there and around
Suggested places to base yourself
The places listed below make ideal bases for exploring North Devon & Exmoor.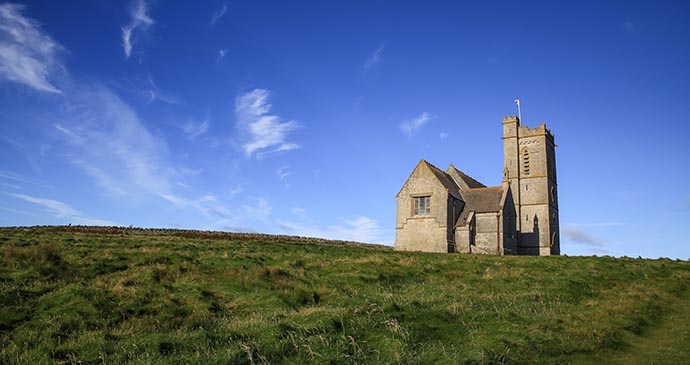 Lundy is best enjoyed for a few memorable nights © Havelock Photography, Shutterstock
Lynton/Lynmouth
The most popular area in Exmoor – and it deserves the accolade. Superb walking and plenty of other happenings.
Porlock
Where Exmoor meets the sea: the best moorland scenery, lovely cliff and inland walks, and a great little town for relaxation.
Dunster
A perfect centre for a short break. There's lots to see in this medieval town, and the West Somerset (steam) Railway is nearby.
Dulverton
A delightful small town, with good restaurants and a laid-back atmosphere. Ideal for exploring southern Exmoor.
Great Torrington
A lively, friendly town with plenty going on. Great for an off-season stay or to get away from crowds in the summer.
Woolfardisworthy (Woolsery)
A quiet, but newly revamped village perfectly located for Hartland Point, Clovelly and the region north of the Cornish border.
Braunton & Woolacombe
Braunton for grown-ups and Woolacombe for families. Anywhere near the sandy beaches will be busy in the summer.
Lundy Island
You don't base yourself in Lundy, you stay there for a memorable few nights.
Heddon Valley
Exmoor's most beautiful (and deepest) valley; a great centre for (fit) walkers.
Getting there and around
The Slow traveller prefers to get around under his or her own leg power or by bus, but that can be quite a challenge in this region of poor public transport. Detailed information on getting around without a car is given in each chapter, but do bear in mind that bus timetables change and buses are being withdrawn with an unnerving frequency. If you are relying on public transport for any part of your visit in Devon you should check the excellent website traveldevon.info, which has an interactive bus map. It also covers self-powered travel: cycling and walking.
The bus service on Exmoor is almost non-existent, sadly, but you can find information on visit-exmoor.co.uk and other Exmoor websites.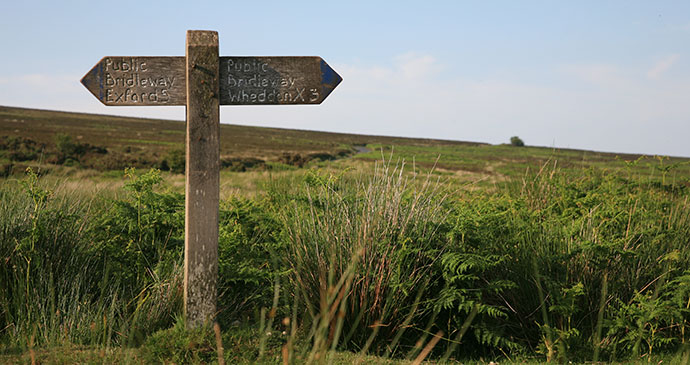 North Devon is awash with great bridal routes © cpphotoimages, Shutterstock
Horseriding
Exmoor, the home of one of Britain's most distinctive native ponies, is perfect for riding. There are several accommodation providers who will provide a field or stabling for your own horse, so a riding holiday using the information in this book plus a bit of additional research is entirely realistic.
Cycling
Mike Harrison, compiler of Croydecycle maps writes: 'Cycling in North Devon is a pleasure, being far from cities so most of the rural lanes are quiet. The Tarka Trail on the old railway lines around the Taw and Torridge estuaries is ideal for families and there are other quiet and level lanes around Braunton. Coastal roads can be busy at peak times and often a bike is the quickest way round the narrow lanes but be wary of cars.'
Walking
The South West Coast Path is the long-distance national trail in this region. It begins in Minehead and follows the coast, with occasional forays inland, for 124 miles to the Cornish border before completing its 630-mile journey round the Cornwall peninsula to Poole Harbour in Dorset. This section is considered by many to be the most beautiful as well as the most challenging of the entire route. All keen walkers who visit Devon and Exmoor will do parts of the coast path, most utilising the inland footpaths to make a circular trip or doing one of the 'bus-assisted walks' suggested in this book. However, there are several inland long-distance footpaths on Exmoor, including the Two Moors Way, which runs from Lynmouth to Ivybridge on the far edge of Dartmoor; and on to the coast; the Macmillan Way West from southeast Exmoor to Barnstaple; the Samaritans Way South West from Bristol to Lynton; and the Coleridge Way from the Quantocks to Lynmouth. These are just the named trails; a network of minor footpaths and excellent maps allow you to devise your own walk.