Devon's most westerly settlement, Hartland has a long history. It was a gift from King Alfred to his son Edward, and passed down a line of kings until Canute and eventually William the Conqueror. Seven hundred years later, however, it was described by W G Maton as having 'an air of poverty that depresses it to a level with a Cornish borough'.
These days it has regained its confidence and has much to offer visitors, including a range of galleries and potteries, as well as cafés and pubs, a village store that stays open late and a free car park.
What to see and do in Hartland
Hartland Abbey
Hartland Abbey is gorgeous: far superior to most other great Devon houses, which sometimes struggle to justify their entrance fee. This is undisputedly grand, with magnificent fireplaces, splendid furniture and paintings, many of them from Poltimore House near Exeter (the heiress of Poltimore married a Stucley), and stunning views from the huge windows.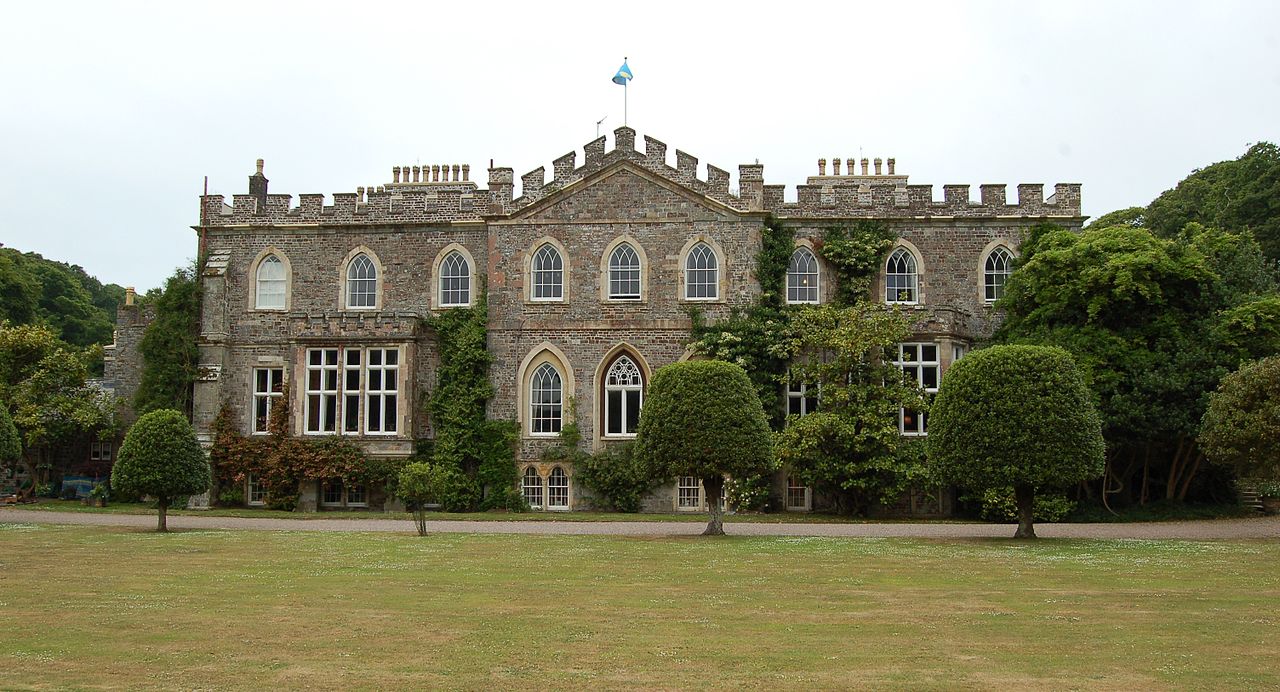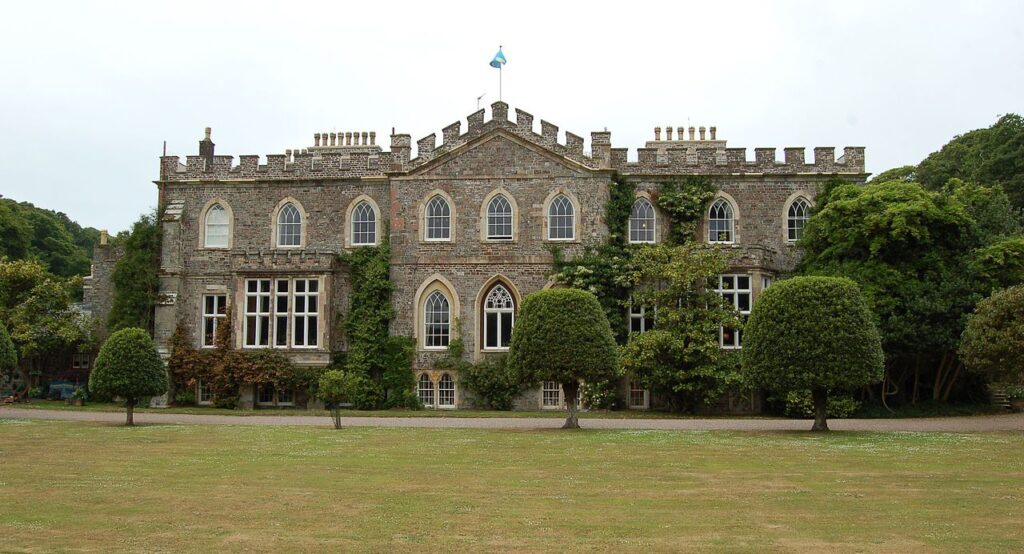 The quality of the contents is one of the advantages of a house that has never been sold, but passed down through the centuries by inheritance. Families do not always respect good furniture, however. In 1933 one of the twelve Chippendale chairs was found to be missing; it was discovered in St Nectan's church with the lower part of its legs sawn off to make it the right height for Marion Stucley to play the organ.
St Nectan's Church
St Nectan's Church can be entered via an unusual swivel lych-gate with a counter-balance weight to keep it closed. Inside are numbered pews from the days when parishioners had to pay 'pew rent' for their seat in church, a huge, intricately carved screen with typical Devon fan vaulting and carved bench ends.
The font is interesting, not only for its carved sides but for the heads that glare at each other from the base and below the bowl. The ones on the base are gloomy grotesques, while their opposites – visible only if you lie on the floor – are wise old bearded men. You can draw your own conclusions as to what they mean.
In the south chapel are some stone fragments from the original Hartland Abbey, including a (decapitated) angel. The graveyard, which has the headstones of members of the Lane family who founded Penguin books, once served as pasture for the vicar's horse. A neighbouring cleric commented that 'he cherishes for his horse the grain that grows from out the bosoms of the dead.'
Hartland Quay
Hartland Quay is the focal point of the region, with its hotel and restaurant, beach and dramatic scenery. On both stormy weather and on warm sunny days it's always visually rewarding – and with the promise of coffee, soup or a full meal for tired walkers. Indeed, it is so popular you may be asked to pay a £2 toll for access and parking during peak holiday times.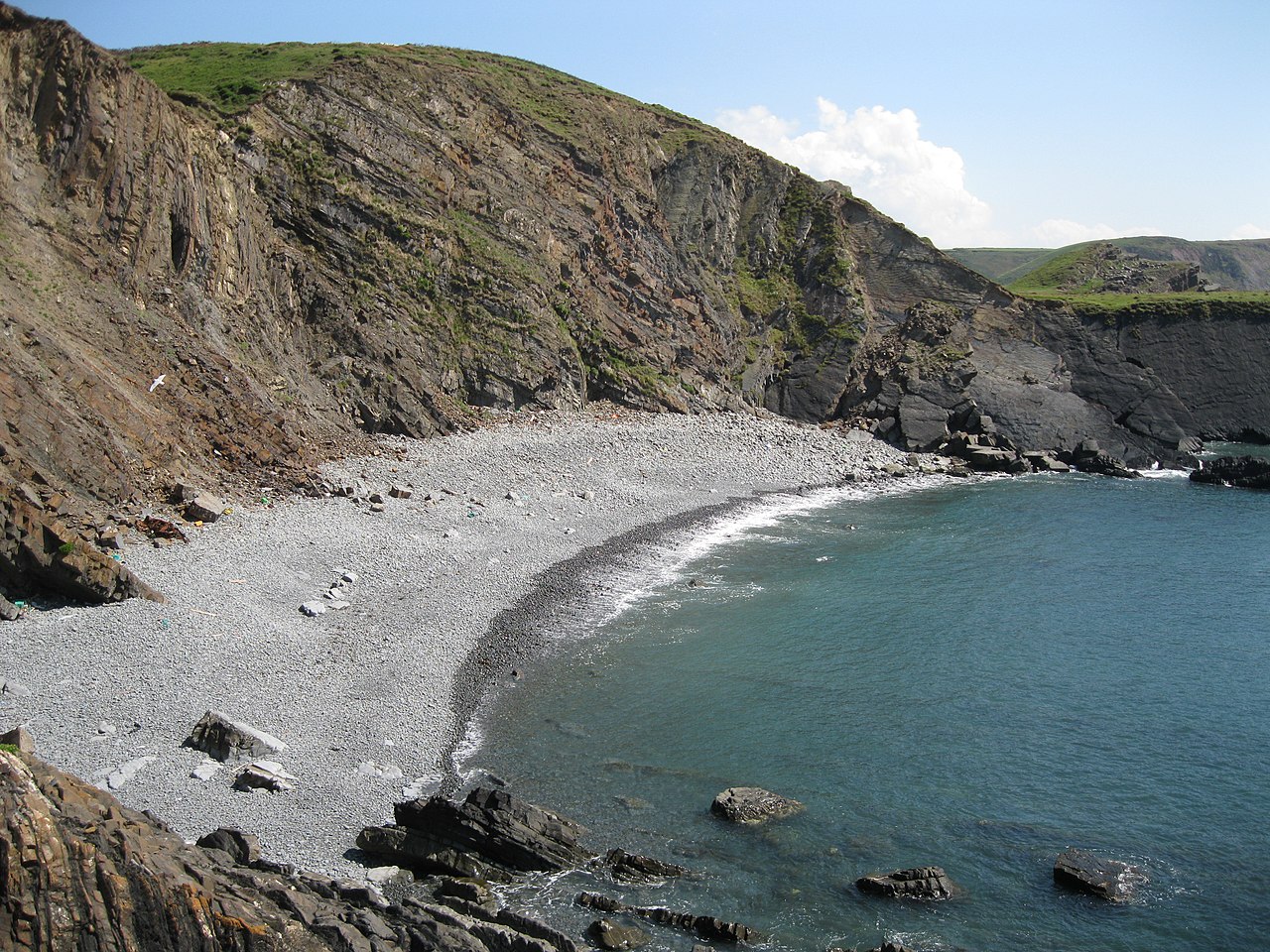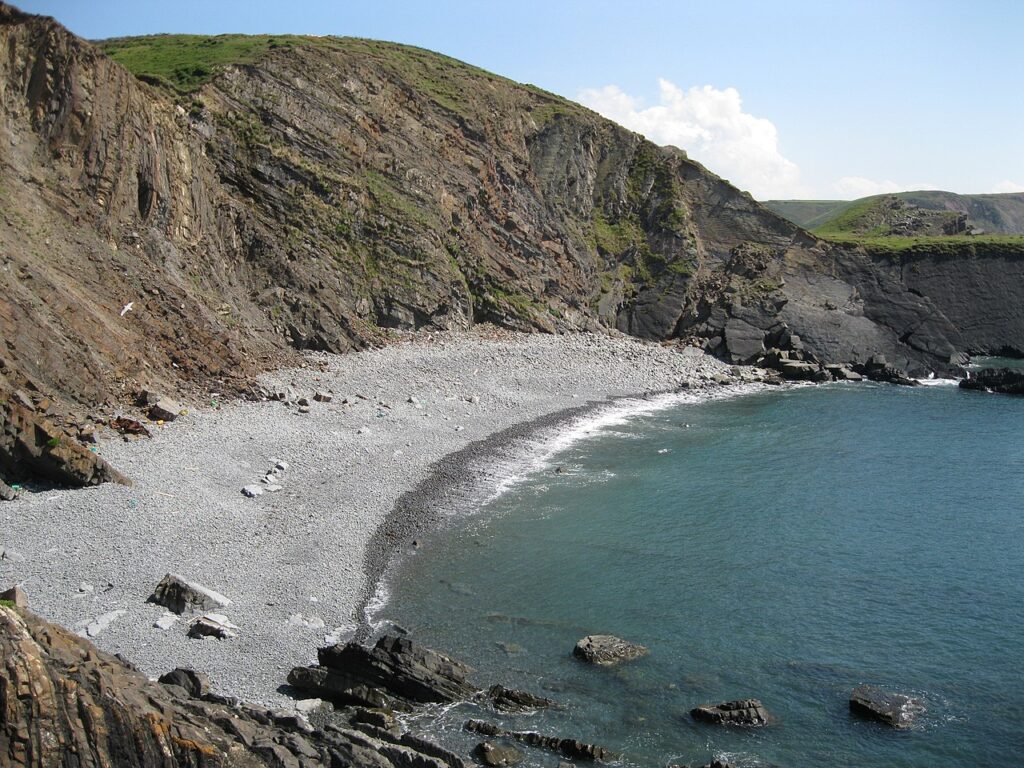 Opposite the Hartland Quay Hotel is a gift shop with a small shipwreck museum upstairs, a good reminder of the days when this was a busy port. In the late 18th century W G Maton commented that 'Hartland-quay consists of about a dozen decent cottages, and has a commodious little pier, at which commodities of various kinds, for the supply of this part of the country, are landed from Bideford and Barnstaple; and here the fishermen and coasters find good shelter against the south-westerly winds, by mooring under the eminences.'
The quay was still in use 50 years later when Hartland Abbey's Sir George Stucley landed a load of Maltese stone from his yacht, destined for the fireplace in the billiard room.
Warren Beach (no dogs), dramatically backed by high cliffs, is accessible via the concrete slipway.