As far as globetrotting tourists are concerned, Taiwan no longer flies under the radar. After decades of being known mainly for its economic success and its difficult relationship with China, the island has finally taken on its rightful role as a destination people choose to visit.
In a way, it's a shame Westerners no longer refer to this land as Formosa or Free China. The former name derives from a 16th-century description; Portuguese sailors bound for Japan are said to have called out ilha formosa – 'beautiful island' – when they glimpsed the towering cliffs and verdant hills of Taiwan's east. The main island, the size of Wales and Northern Ireland combined, retains a great deal of this natural beauty.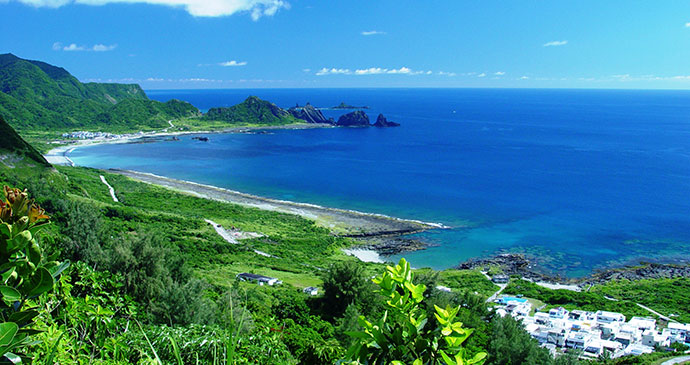 There are so many mountains that the hundred peaks climbers try to bag, Taiwan's equivalent of Scotland's Munros, are all over 3,000m (9,842ft) high. And they're just the more accessible ones. In total, 258 summits top 3,000m. At 3,952m, Mount Jade is the highest peak in northeast Asia. Forests full of butterflies cover more than half the country. Coastal wetlands attract migratory waterbirds. Thanks to Taiwan's excellent transport system, it's possible to get from the latter to the former in a just few hours.
Many Taiwanese reject the 'China' label, even though the country's official name is the Republic of China. However, exploring Taiwan does give visitors an idea of what the giant on the other side of the Taiwan Strait could have been. Because certain traditions, in particular folk religion, have survived much better here than on the communist-ruled Chinese mainland, Taiwan is sometimes described as 'more Chinese than China'.
There are Buddhist temples and Taoist clerics in every town and folk shrines in every village. Taipei's National Palace Museum remains the world's finest collection of Chinese artefacts. But I prefer to put it this way: Taiwan's society is much more than Chinese. The Han people who settled here from the 17th century onward found an island populated by Austronesian tribes. There was constant tension and frequent fighting but also trade and intermarriage. Between 1895 and 1945, Taiwan was ruled by Japan; Japanese food and architecture are still very evident. Taiwan was never colonised by a Western power yet there are smatterings of Americana, such as a love of baseball. If you're familiar with China, it's the differences between Taiwan and the mainland that'll strike you, not the similarities.
Some of the people browsing this page have been to Taiwan on business trips, possibly several times. Their memories may be of bleak industrial estates and heavy traffic, and they may be sceptical when people talk of Taiwan's beautiful landscapes, biodiversity and cultural treasures. The country is a bit like an ex-boxer struggling to convince the world he's now a poet. But the poetry exists, I promise you, in its natural environment and extraordinary festivals. Come and see it for yourself.
The author's story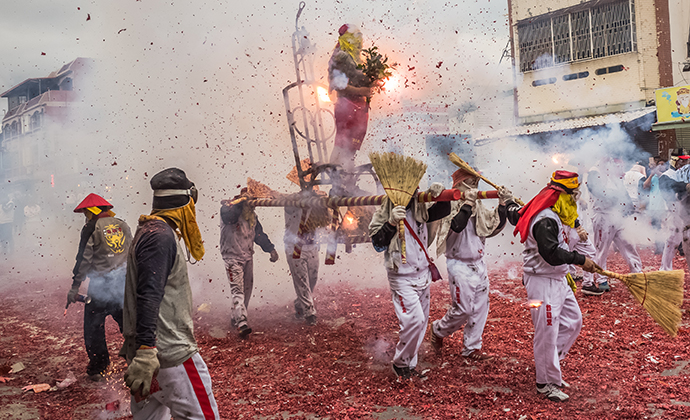 The Han Dan festival is held annually in Taitung and lasts the first few weeks of each lunar year © elwynn, Shutterstock
Writing the first edition of this guidebook and updating it twice has, on the whole, been a tremendous pleasure. The moments of confusion I've experienced are – possibly I'm rationalising here – key aspects of the Taiwan experience. The island's remarkable mountains and natural attractions are well known. But in the West, the incredible breadth and depth of Taiwan's cultures (I purposely use the plural) aren't so widely appreciated.
There's nothing straightforward about the noisy parades that are central to folk-religion celebrations, no glib explanations why during such events men may cut themselves with swords or scantily clad young women pole dance. Trying to get to the bottom of things is an unending and sometimes frustrating journey, but underscores something I've felt every day for the past two decades: Taiwan may not always be beautiful and travelling here isn't without its niggles – but it's never dull.
When writing about Taiwan, it's hard not to fall back on clichés about 'east meeting west' and 'modernity blending with tradition'. After all, this is a country where businesspeople consult feng shui masters before laying out their offices and where high-school pupils pray to the god of education ahead of major exams. But the speed with which Taiwanese people adapt to change and the ease they show around imports of all kinds is striking. Most families have cars and new roads have shrunk the island. Riding the bullet train, I appreciate both its speed and impressive bilingual service. Slower forms of transport are bargains considering just how safe, reliable and comfortable they are.
Like many guidebook writers, I care deeply about the destination. Hopefully, some of my missionary zeal shows through. But really my job is an excuse, the best one yet invented, to go everywhere. I've always wanted to see what's over the next hill and around every corner. I'm fortunate to have Taiwan, where the hills are numerous and where each corner – both literal and figurative – leads to many others.