Climate
When to visit
Highlights and suggested itineraries
Climate
North Korea has a combination of a continental and oceanic climates, with the extreme northeast having something of a Siberian look and feel – forests of fir, spruce and larch can be found at higher altitudes. As a rule, winters are marked as being long, cold and dry, while summers are short, hot and humid – over 50% of annual precipitation falls during the East Asian monsoon rains of July and August, a time when flooding is common across the country. In a nation that has self-reliance or 'Juche' as one of its core philosophies, the lack of suitable farmland mixed with the propensity for droughts and floods ensures that putting enough food on the table is a never-ending battle – a battle that was lost in successive years during the 1990s and contributed to the famine of 1994–98. Energy shortages during bleaker years led to notable deforestation in the lowlands, further exacerbating flooding and reducing agricultural output, but current reforestation projects are trying to redress the damage done.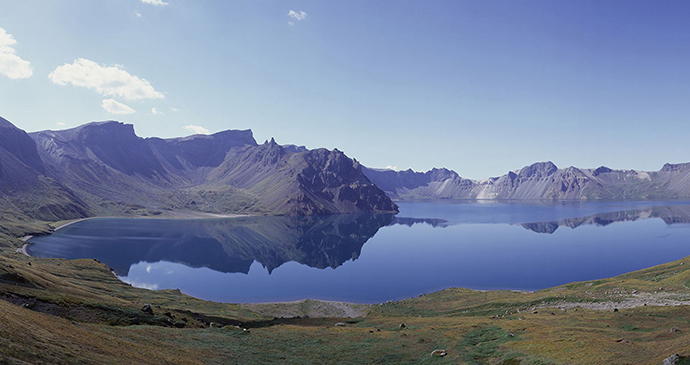 North Korea has a much more rural landscape than many people assume © npine, Shutterstock
While it's apparent that toiling the land is a struggle, living off what lies beneath has the potential to be far easier. The ground is rich with metals such as gold, tungsten, zinc and molybdenum and, before economic sanctions hit, an estimated 40% of North Korea's GDP came from the sale of coal briquettes alone. With the country sitting on an estimated US$6–10 trillion dollars of mineral wealth, venture capitalists the world over have been keenly watching recent events unfold, in the hope that North Korea will open for foreign investment, dragging the dilapidated mining infrastructure into the 21st century.
When to visit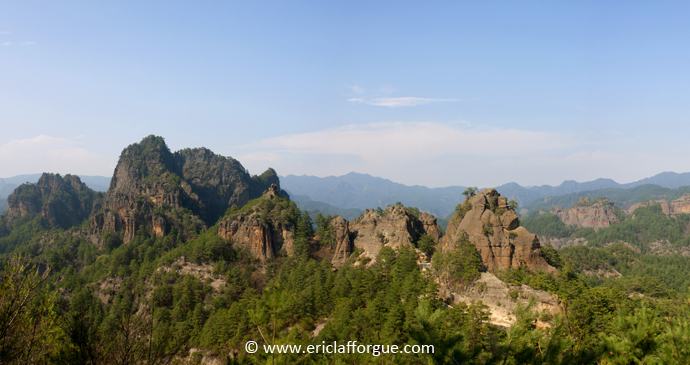 North Korea is a year-round destination © Eric Lafforgue
Gone are the days when the country would close its doors to tourists during the depths of winter – travellers may now visit year-round. However, access to farflung areas can be restricted during the icy depths of winter and during the sudden summer rains that can turn rural roads into a quagmire, so more comprehensive tours are best undertaken from early April to late June and late August to late October, when it is generally cool and dry. Weather aside, visiting in the low season can be very rewarding, as so few travel to the country it may feel like you have the entire place to yourself. Those looking for pomp and ceremony might consider timing their visit to coincide with a national holiday or special events, but do bear in mind that around major celebrations the country can seem deceptively bustling with many tour groups and foreign delegations in town, the crowds often overshadowing the overall spectacle of the anticipated celebrations.
Highlights and suggested itineraries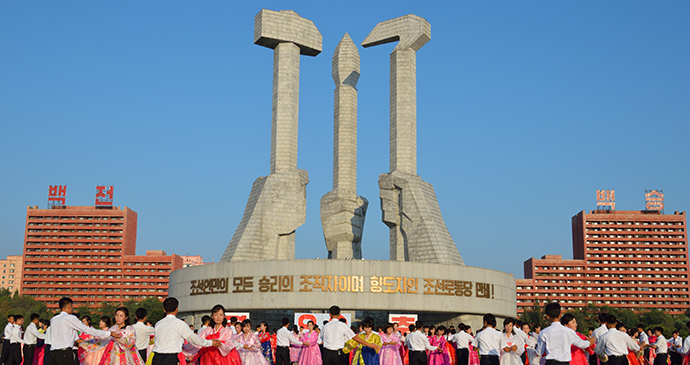 May Day celebrations in Pyongyang © Carl Meadows
Pyongyang must be a contender as the most fantastical and bizarre capital city on earth and offers all manner of wonderment. With so much to see and do in this near-alien world, the city can leave even the most seasoned traveller utterly stupefied, with the fascination all further magnified due to the absolute bizarreness of it all. There is much more to see beyond Pyongyang, however. Mounts Myohyang and Kumgang are both accessible mountain areas that showcase the very best of the country's overlooked and beautiful natural beauty, while for many the holy grail of North Korean travel is Mount Paektu, known locally as the 'sacred mountain of the revolution', which can only be reached by chartering a vintage aircraft – an adventure in itself. The east coast has countless pristine bays and beaches, all slowly leading north to remote North Hamgyong Province, arguably the 'real' North Korea and a world away from the relative glamour of Pyongyang – a worthy inclusion for hardy travellers.
Suggested itineraries
The scope of tours grows with each passing year, but if you have fewer than six nights to spend in North Korea it would be best to focus on the southwest of the country, taking in Pyongyang, Kaesong, the DMZ and, time permitting, Mount Myohyang. Other attractions that could be incorporated into a brief tour include Nampo, Pyongsong and Sariwon. With a week or more to play, consider a foray into the southeast, with areas such as Hamhung, Wonsan, Mount Kumgang and Masikryong all accessible on both private and group tours.
More in-depth and complex tours, often for groups only or on select dates due to logistical necessities, can enable you to really get off the beaten track, making use of overnight train journeys or chartered aircraft to get up into the remote northeast. Such comprehensive tours can be two to three weeks in duration and cover almost everything it's possible to see or do – a wonderful prospect should you have the time, money and inclination.