Set within stunning mountain scenery, this friendly little town is overlooked by Mount Kazbek and the Gergeti Church.
This is the only town in Khevi province (or Mokhavia) and the only place with anything resembling shops and accommodation. However, with a population of just 4,000 and relatively little through traffic to Russia, commercial opportunities are inevitably limited, although it's worth looking for the local woollens, such as socks and hats.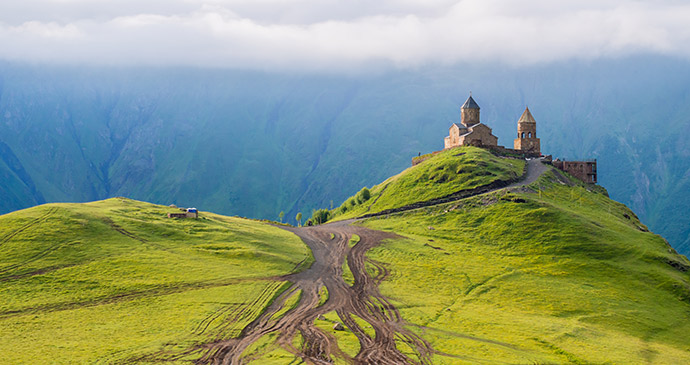 It's a small, sleepy place, dominated by free-range highland cattle and pigs. Known in the 19th century as Stepan-Tsminda (St Stephen), the town was then named after Alexander Kazbegi (or Qazbegi; 1848–93), a local noble who became a much-loved pastoral poet, living as a shepherd for seven years; it has now reverted to Stepantsminda, but Kazbegi remains the more widely used name.
The square, dominated by a monument to Kazbegi, is lined with 4×4 taxis and marshrutkas, as well as a couple of cafés and hotels. There are opportunities for outdoor exploration here, including exploring the Kazbegi Nature Reserve, doing the Gergeti Hike, and climbing Mount Kazbek.