Getting there and away
Getting around
Visas
Visas and entry requirements are subject to change and you should always contact the Zimbabwean embassy or consulate in your country for the latest information. Zimbabwe government websites may not be up to date and should not be relied upon.
You may or may not require an entry visa, depending on your nationality. If you do need one you may be able to purchase it on entry to Zimbabwe, otherwise you have to obtain it in advance – again, this depends on your nationality.
Nationals of 45 countries including the following do not require visas: Angola, Antigua, Bahamas, Barbados, Belize, Botswana, Cayman Islands, Cyprus, Democratic Republic of Congo, Eswatini, Fiji, Ghana, Grenada, Hong Kong, Jamaica, Kenya, Lesotho, Madagascar, Malawi, Malaysia, Maldives, Malta, Mauritius, Montserrat, Mozambique, Namibia, Seychelles, Singapore, St Lucia, St Vincent and the Grenadines, South Africa, Tanzania, Tonga, Trinidad and Tobago, Turks and Caicos Island, Uganda, Zambia.
Nationals of 90 countries including the following may buy a visa on arrival: Albania, Algeria, Argentina, Australia, Austria, Belarus, Belgium, Bermuda, Brazil, Bulgaria, Canada, Chile, China, Denmark, Egypt, Finland, France, Georgia, Germany, Greece, Hungary, Iceland, India, Indonesia, Ireland, Israel, Italy, Japan, Kuwait, Liechtenstein, Luxembourg, Monaco, Netherlands, New Zealand, Norway, Poland, Portugal, Puerto Rico, Russian Federation, South Korea, Spain, State of Palestine, Sweden, Switzerland, United Arab Emirates, UK, USA, Venezuela.
Nationals of 80 countries including Bangladesh, Guyana, Pakistan, Philippines, Sri Lanka, Taiwan, Thailand require a visa to be obtained before travel. This can be obtained by visiting a Zimbabwe consulate or you can do it online. Note that you can only buy a single-entry visa.
KAZA tourist Univisa Zimbabwe and Zambia have reintroduced a KAZA tourist Univisa costing US$50 which allows visitors of 65 nations to cross between the two countries as often as they like during the 30-day validity. It also allows day visits to Botswana via Kazungula but not overnight stays.
Getting there and away
By air
At the time of writing, Emirates and Ethiopian Airways were the only longhaul carriers flying into the country, with flights between Harare and Dubai, and Harare and Addis Abba respectively. As a result, many overseas passengers fly to Johannesburg, connecting the same day to Harare, Victoria Falls or Bulawayo.
In early 2016, the greatly enlarged, new Victoria Falls airport terminal with lengthened runway opened its doors. This major enhancement allowed it to accept large capacity aircraft and it is hoped that it will become a potential competitor to Johannesburg as a major regional hub, although we still wait to see which major international airlines actually commit to using it. Flights between Cape Town and Victoria Falls are increasingly available.
The government has announced ambitious but fanciful plans to refurbish and reopen airports across the country, from Masvingo and Chiredzi to Hwange and Nyanga, but little has currently happened on this front beyond over-hyped press announcements.
South African Airways operates daily direct to Harare, Victoria Falls and Bulawayo with a flight time of around 2 hours. British Airways (Comair) flies daily direct to Harare and Victoria Falls. Air Zimbabwe also operates daily flights to Harare and Bulawayo.
By bus
Several luxury, air-conditioned coach services regularly ply the route between Johannesburg and Bulawayo and Harare, with a driving time of approximately 13 and 17 hours, respectively. Most operate mainly during daylight hours, but a couple are overnighters. Given the hazards and the standards of Africa's roads, our inclination would be to choose a daylight service whenever possible.
By road
When driving from South Africa, most people feel (usually wrongly) they are committed to entering at Musina/Beitbridge. Although the border is open 24 hours, allow a lot of time for formalities at this very busy border so that, once through, you still have at least an hour's daylight to reach the first possible overnight accommodation on the way to Masvingo or Bulawayo.
The Zimbabwe side of the border has an appalling record for confusing signage, horrendous queues and notorious 'helpers', 'facilitation agents' or more accurately unofficial touts, who 'offer' to speed you through the process at an exceptionally high price of several hundred dollars. The more you use these persistent rip-off artists, the more you encourage them. But if you don't use them you can queue for hours.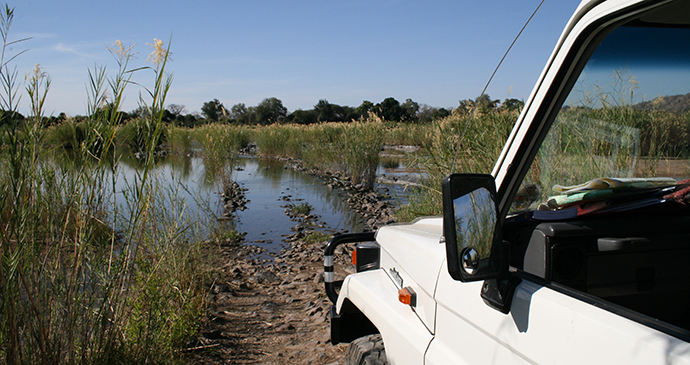 This situation has been allowed to continue for many years due to the rampant corruption at this border post which clearly goes right to the top. However, you can usually dramatically cut your delays here by arriving at the border before 09.00, preferably avoiding weekends. In order to alleviate the hassle of negotiating this place, ZTA has instigated a system whereby given prior notice of your arrival, they will meet you and escort you through the whole process.
If you are heading from South Africa to Victoria Falls or Bulawayo, you can completely avoid the hassle at Beitbridge by crossing into Botswana at Groblers Bridge/Martins Drift and entering Zimbabwe at Plumtree, Pandamatenga or Kazungula. Plumtree, although busy, brings you in close to Bulawayo; Pandamatenga is convenient for the northern part of Hwange and Victoria Falls (4x4s only); and from Kazungula you have a pleasant 50-minute drive to Victoria Falls.
Getting around
By air
With the drastic reduction in Air Zimbabwe's routes, they currently operate just one daily flight covering Harare/Bulawayo/Victoria Falls. The African lowcost airline fastjet operates Harare to Victoria Falls, and Harare to Bulawayo with no frills (ie: everything charged extra).
A number of private, light-aircraft charter operators are now available to fill some of the gaps. However, these have been set up mainly to service the 'high end' remote camps and their fares are pitched accordingly. In 2019, Safari Logistics launched a daily flight service (with a minimum of two passengers) connecting Mana Pools, Kariba, Harare, Victoria Falls and Hwange. They use a variety of light aircraft, with several stops along the way, but, because it's charged by the seat, this service is much cheaper than individual charters. One hopes the uptake will make it an enduring facility.
Self-drive
Self-driving is really the only way for truly independent travellers to get around. It gives you the freedom to plan your own route, itinerary and accommodation, and eat wherever you like, and you can visit areas that few tourists have even heard of.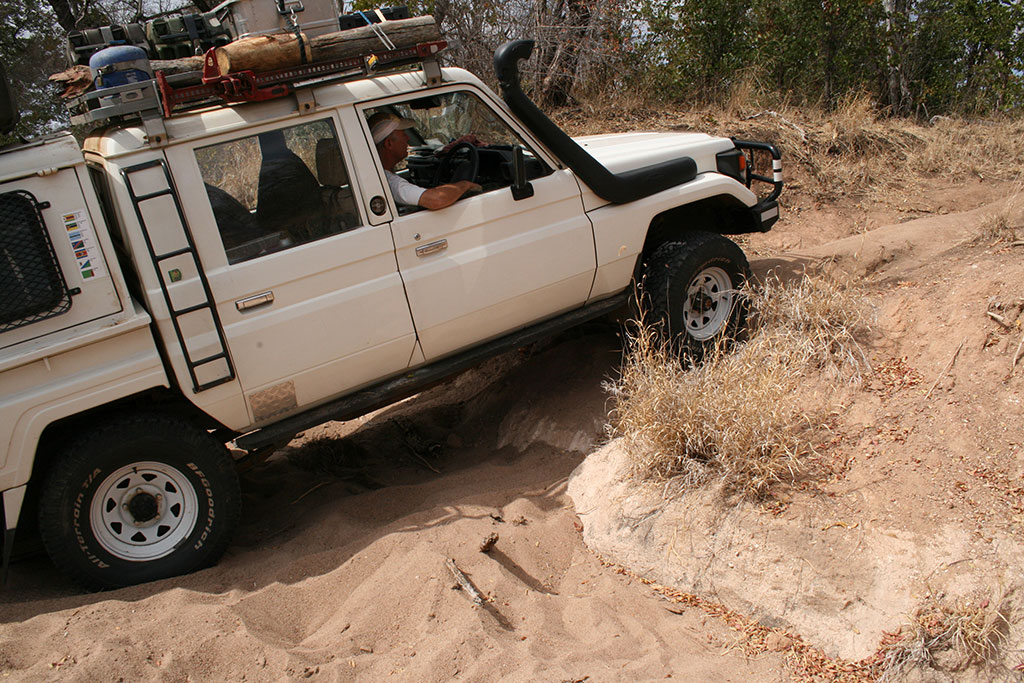 Zimbabwe is an easy, friendly and pleasant country to drive in. Its network of tarred roads is in quite good condition, due largely to light traffic volumes during a decade of fuel shortages although pot-holes are emerging quite rapidly so caution is always advised. There was a spurt of road improvement in 2014 that resulted in the resurfacing of the road from Plumtree all the way across country to Mutare via Bulawayo and Harare.
Petrol and diesel are no longer easily available anywhere in the country at the time of writing, and long queues are now the norm. If you hire a car, the company should be able to help you source fuel in the main cities. In Harare and Bulawayo, there are garages selling fuel for US$ only, although even there supplies remain erratic.
A thriving black market in fuel dealing has grown although if you decide to buy from unregistered operators, be aware that the fuel may be riddled with contaminants, including water, that may damage your engine. Always check the quality before allowing anything to be poured into your tank. If you are unsure, rather reject it than risk a breakdown. Even if you need low sulphur (50ppm) diesel it may be best to take what you can get rather than running dry. Of course, you should check in the vehicle handbook to see if this is an option.