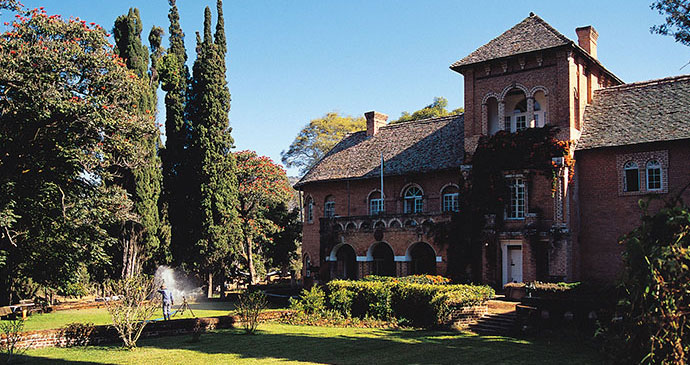 Shiwa Ng'andu is a must for those wanting to learn more about Zambia's history © Tricia Hayne
The manor house and estate at Shiwa Ng'andu are a must for anyone seeking an insight into Zambia's colonial history.
Before 2001, Shiwa's only real story – and the only reason to visit – was its history: Gore-Browne and the estate's past glories. Shiwa had been reduced to a curious anachronism in the African bush. By contrast, Shiwa's history is now just that: history. A visit here today will look at the past, but also explore the present: Shiwa's people, its animals and its environment – and how these are developing and changing. At one point during a stay here I saw a young carpenter making one of the internal windows over the courtyard. He was doing a good job, clearly deep in concentration. I asked him if he had also made some of the freshly painted windows on the outside of the house. 'No,' he replied, without pausing, 'my grandfather made those.' So by all means come to Shiwa to wonder at its past, and the story of Sir Stewart; but expect to leave enthralled by the present – and intrigued by the apparently seamless continuity between the two.