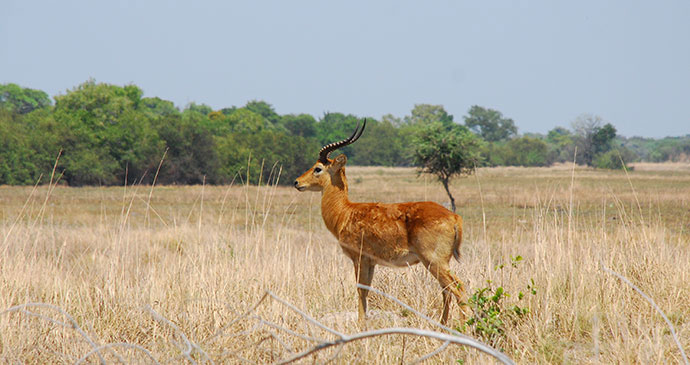 The population of red lechwe is recovering in Liuwa © Tricia Hayne

This wild and remote national park is perhaps one of the few places which deserves the tagline of 'Africa's best-kept secret'.
Liuwa Plain is as wild and remote as virtually any park in Africa; at the right time of year, its game is also as good as most of the best. The cliché 'best-kept secret' is applied with nauseating frequency to many places in Africa by copywriters who can't think of anything original; this is perhaps one of the few places that would deserve it. Liuwa Plain has long been a very special place. It was declared a 'game reserve' as early as the 19th century by the king of Barotseland, and subsequently administered by the Litunga, or Lozi king. Traditionally, the park was the Litunga's private hunting ground, and the people whose villages were located around the land were charged with looking after the animals for him. Then in 1972 it became a national park, and its management was taken over by central government. Although the local people retained utilisation rights of the park, grazing their animals, fishing in the rivers and pools, and harvesting plants for use in traditional crafts, their cultural connection with the land was broken, and poaching became rife. It was not until 2003, when the park was taken over by African Parks and the link with the Litunga reinstated, that the villagers regained stewardship. Now, in addition to their utilisation rights, they run campsites for visitors, and once more have an interest in the preservation of the wildlife.