When to visit
Most of South Africa is warm and sunny for most of the year, and the country can be visited at any time. However, some seasonal factors are worth taking into consideration, bearing in mind that summer and winter are an inversion of the northern hemisphere, with winter falling over May–August and summer over October–March.
One of the biggest local variables is rainfall, which splits the country into two distinct zones: a temperate Mediterranean-like winter rainfall area comprising Cape Town and the Western Cape, and a warmer summer rainfall area that includes all the rest of the country, where dramatic but short-lived afternoon thundershowers are typical.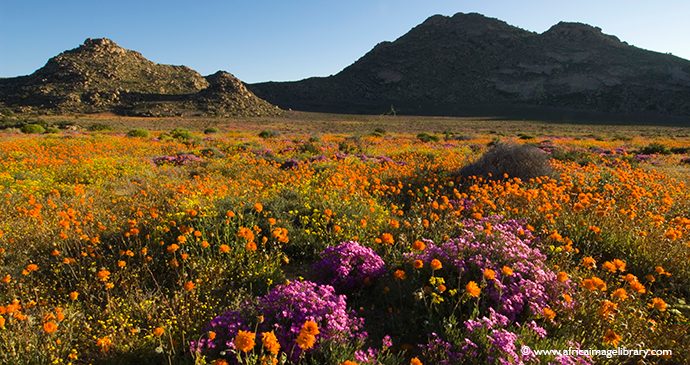 If game viewing is your top priority, then the time to be in South Africa is during the dry winter months, which offer the best conditions for spotting wildlife in Kruger Park, Sabi Sands and most other reserves. Partly, this is because the lack of temporary waterholes forces thirsty animals to concentrate along rivers and other perennial sources of drinking water, but it also helps greatly that the vegetation thins out, allowing far better visibility.
Better still, the peak game-viewing months of August and September are unpopular with foreign visitors, so many private lodges offer substantial low-season discounts, and the vehicle traffic in public reserves such as Kruger is quite low (except during school holidays). If you visit at this time of year, you might want to think about concentrating any beach activities on the KwaZulu-Natal coast, which tends to be sweltering in midsummer but is often idyllic during winter.
By contrast, Cape Town is most climatically alluring in summer, though this is also the main tourist season, and facilities can be very crowded. In winter, there is a real chance of a stay in Cape Town being dominated by rain, but also a very good chance of fine weather, and the low tourist volumes (and cheaper hotel rates) arguably compensate.
Another area that can be problematic in winter is the uKhahlamba-Drakensberg, which gets very cold at night and often receives snow at higher altitudes. Scenically, most parts of the country are greenest and lushest in summer, while August and September is the best time to experience the spring wildflowers in Namaqualand. For birdwatchers, activity peaks over October–May, when many Ploceids and other seasonally variable residents shed their drab eclipse plumage to emerge in full breeding colours, and avian variety is boosted by more than 100 species of Palaearctic and intra-African migrant.
Top 20 attractions
Safari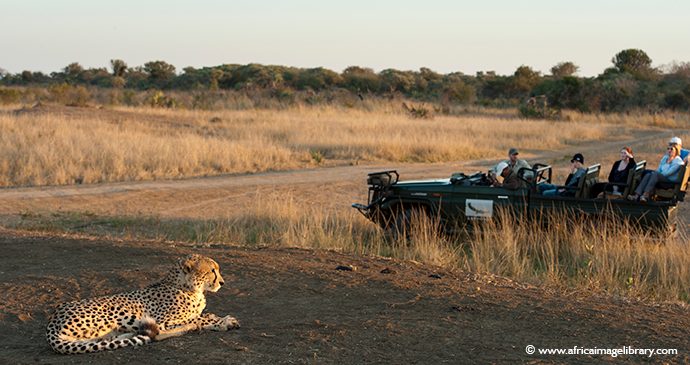 Experienced tour operators or safari companies will be able to put together a safari package to meet your requirements. SafariBookings is a good place to start if you want to view and compare South Africa safari holidays. This comparison website lists safari packages offered by both local and international tour operators.
Greater Kruger
Simply one of the largest and finest game reserves anywhere in Africa, Kruger Park protects substantial numbers of all the Big Five. It's ideal for budget-conscious self-drivers, but those seeking a more luxurious guided safari are pointed to the exclusive Sabi Sands and other private reserves along its western border. You can also find a directory of Kruger safari holidays on SafariBookings.
Zululand Reserves
Best known for its pivotal role in global rhino conservation, Hluhluwe-Imfolozi is the biggest and best of half-a-dozen excellent reserves scattered around northern KwaZulu-Natal, while its private counterpart Phinda is the place to see cheetahs in South Africa.
Pilanesberg Game Reserve
All the Big Five are present in this smallish reserve bordering Sun City, and while it doesn't quite match the Kruger in terms of impact, this is countered for some by its proximity to Johannesburg and the absence of malaria.
Addo and environs
Another malaria-free Big Five destination, easily appended to a tour of Cape Town and the Garden Route, Addo Elephant National Park is renowned for offering close-up encounters with the world's largest land mammal, while neighbouring Kwandwe and Shamwari provide a luxurious private alternative.
Kgalagadi Transfrontier Park
Nudged up against the border with Botswana and Namibia, this remote and oft-overlooked national park offers a combination of thrilling desert dunescapes and surprisingly good game viewing, with predators both large and small being particularly visible.
Cultural & historical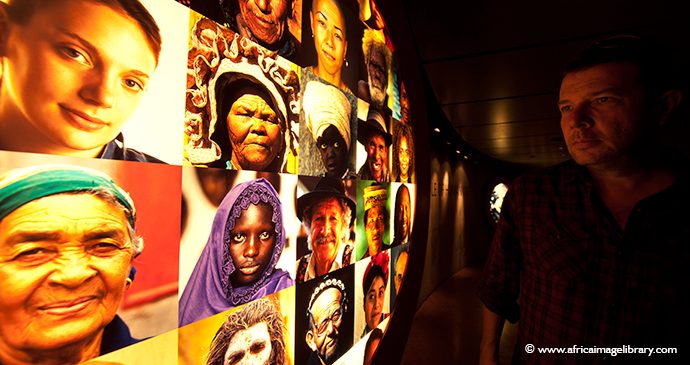 Cape Town
Steeped in colonial history, the Mother City houses the country's oldest building, the Castle of Good Hope, as well as the Company Gardens founded by Van Riebeeck and a bevy of contrasting museums. The City Bowl is also a contemporary cultural melting pot, embracing the Malay-dominated Bo-Kaap, the grungy charms of Long Street, and any number of live venues hosting international and local talents.
Cradle of Humankind
A short drive west of Johannesburg, this sprawling UNESCO World Heritage Site has yielded some of Africa's most important human fossil finds, as documented in the interactive Maropeng Visitors Centre and eerie Sterkfontein Caves.
Apartheid Museum
'Today,' reads the motto, 'Apartheid is exactly where it belongs: in a museum.' This is that museum, and – situated just south of Johannesburg – it's an essential stop for anybody who wants to place modern South Africa in the content of its segregated recent past.
Robben Island
Only 30 minutes by boat from Cape Town, the island where the likes of Nelson Mandela and Walter Sisulu were incarcerated by the apartheid authorities is now a UNESCO World Heritage Site and shrine-like museum.
Township tours
Whether it's sprawling Soweto outside Johannesburg, or the windswept Cape Flats west of Cape Town, a tour of one of the country's many townships exposes the meagre living conditions of most urban South Africans.
The coast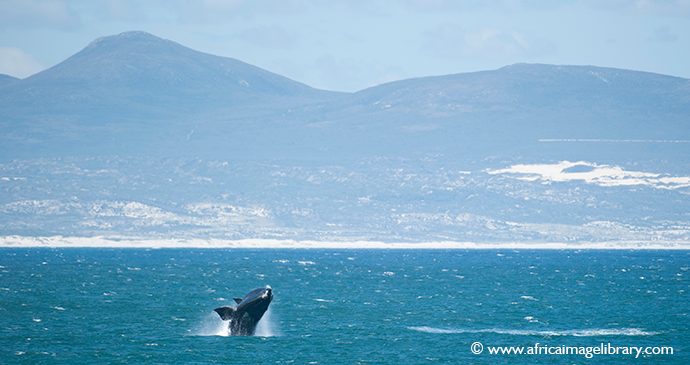 Cape Peninsula
Flanked by the Atlantic to the west and False Bay to the east, the mountainous sliver of land running south of Cape Town is peppered with scenic highlights, whether it be the magnificent Chapman's Peak Drive, the wave-battered cliffs of Cape Point, or the penguins that wobble endearingly on Boulders Beach.
iSimangaliso Wetland Park
Hemmed in by the world's tallest forested dunes, the succession of deserted beaches running between the St Lucia Estuary and Kosi Bay are among the most beautiful anywhere in Africa, An important breeding site for two species of marine turtle, this stretch of coast also shelters coral reefs alive with colourful fish, and offers excellent seasonal whale and dolphin viewing.
Storm's River
The scenic highlight of the famous Garden Route is arguably the mouth of the Storm's River, protected by sheer cliffs on both sides, and crossable on a rickety wooden suspension bridge.
Whale watching, Hermanus
The Cape Coast offers the world's finest land-based whale watching, especially between July and November, when southern right whales calve and breach in the deep coves below the quaint seaside village of Hermanus.
Knysna
One of the prettiest towns in South Africa, Knysna's lovely lagoonside setting is complemented by its distinctly old-world character and funky gay-friendly social scene.
Other outdoor pursuits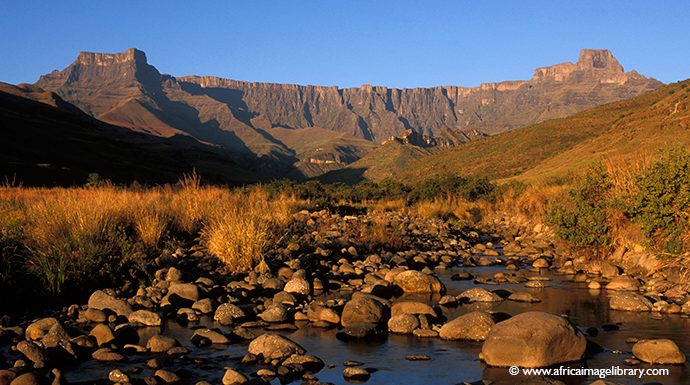 Table Mountain
Offering fantastic views north over Cape Town and Table Bay, and south across the Cape Peninsula, this flat-topped South African icon can be ascended in a few minutes by rotating cableway, or more slowly along any number of scenic footpaths.
uKhahlamba-Drakensberg Park
Running 200km along the Lesotho border, this vast mountain range has hiking and rambling opportunities to keep you busy for months. A scenic highlight is the Amphitheatre in Royal Natal Park, while Giant's Castle harbours one of the region's most impressive and accessible rock art sites.
Cape Winelands
There's hiking a-plenty in the mountainous Winelands inland of Cape Town, but most visitors content themselves with the sedentary charms of the region's innumerable wine estates and old-world towns such as Stellenbosch and Franschhoek.
Namaqualand
The spring wildflower displays in this succulent-rich semi-desert area north of Cape Town are well worth a diversion if you're here over August or September.
Blyde River Canyon
Numerous day trails offer access to this immense forest-fringed canyon on the escarpment west of Kruger Park, while for the less energetic, there are viewpoints such as the Three Rondawels.