Climate
When to visit
Suggested itineraries
Climate
Senegal essentially has two seasons, rainy and dry. The rainy season, commonly known as hivernage, runs from about June until September or October, but it varies greatly in length and intensity depending on where you are in the country, and the north gets only 300–350mm of rain annually as compared with the 1,000–1,500mm that fall in the south. Starting in October, the rains taper off and (relatively) cool and dry conditions prevail for the next several months. Not coincidentally, this is the peak tourism season. The hot, dry and dusty harmattan winds also start to blow in from the Sahara around this time, and these prevail until temperatures once again start to climb around April and the rains follow once again in June.
When to visit
While it's perfectly possible to visit Senegal at any time of year, tourism here is highly seasonal and you'll get a very different experience depending on when you show up. November to March is the core tourist season, peaking over the holidays, when you should absolutely make reservations in advance and expect to pay a premium on all accommodation (though if you're interested in spending the holidays in Senegal, many of the larger hotels offer packages). The weather is relatively cool and dry, and you'll be glad to have your sweater – the average low temperature in Dakar is under 20˚C for most of the season, with highs closer to 27°C. It's also the time for birders, as all the European migrants are in town.
Expect hotter temperatures from April to June, but the rain is still some months away and a number of Senegal's coolest cultural festivals take place in these months, like the Saint-Louis Jazz Fest, Dak'art Biennial, and the annual Bassari initiations. In June the rains start to hit, and they stick around until September or October, depending on where you are. (They start earlier and finish later in the south.) This is when many places (including hotels, national parks and restaurants) start to close up shop for the season and, while this means your plans might be interrupted by closures, you'll be one of the few tourists in town – hello, empty beaches and negotiable prices. Another payback for the sometimes oppressive humidity is the riot of greenery that erupts all over the country, turning parched earth lush, filling rivers and sending waterfalls crashing over their precipices nearly overnight. Transport in the wet season isn't the problem that it used to be as nearly all of Senegal's trunk roads are now surfaced, but it's still possible to run into issues off the beaten track.
Suggested itineraries
The essentials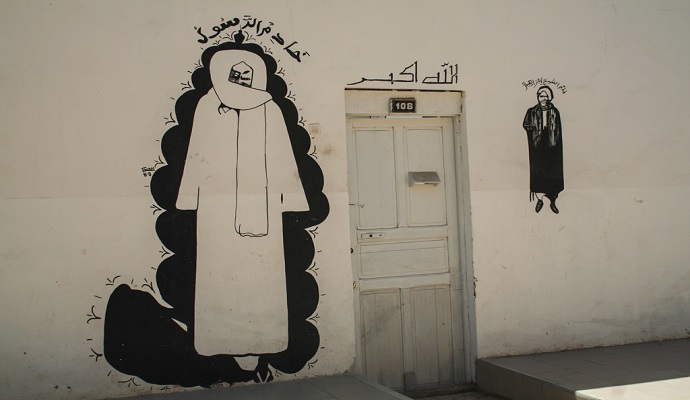 A local mural in Saint-Louis © Marco Muscarà
The essentials
If you've only got time to scratch the surface in Senegal, start off with hitting the sights in Dakar – a day is plenty of time to check out Marché Kermel, see what you think of the controversial Monument de la Renaissance Africaine, and have a fabulous seafood dinner at Africa's westernmost edge, the Pointe des Almadies. Spend your next day at the museums of Île de Gorée, and then head straight up to Saint-Louis, where the buildings practically shout with history and there's fabulous swimming just outside of town on the Hydrobase. Avid birders should aim for the sand dunes at Parc National de la Langue de Barbarie just south of the city, or the Parc National des Oiseaux du Djoudj if your schedule stretches just a tiny bit further.
Heading back down the coast, depending on your timeframe you could spend a last night under the stars in the sand dunes of Lompoul, or continue south through Thiès to see the beachside bohemia at Toubab Dialaw. From here, it's only 50km to get back to Dakar and catch your flight.
Coastal explorer
Once a periphery of great inland empires, with the rise of the Atlantic trade Senegal's coastline suddenly became all-important, and in this respect little has changed from then until now. Senegal remains a coastal country, and many visitors never stray more than a few dozen kilometres from the water in their whole stay here. There's plenty to see inland as well, but a coastal foray remains one of the most rewarding ways to see Senegal.
Starting in Dakar, soak up some culture at one of the city's many museums and galleries before heading out to polish up your tan on the beaches of Toubab Dialaw. Here you can join in a game of seaside footy with the local kids and try your hand at some djembe drumming at the eclectic Sobo Badè before leapfrogging your way down the coast to sleepy Popenguine and its nature reserve for some rambling, La Somone for some beginner's surfing at Secret Bay and an eco-trail through the lagoon, and finally hedonistic Saly, where you can join the nightly bacchanal and feast, drink and dance until you can't anymore.
From here head down to the Sine-Saloum Delta and recuperate at one of the fabulous selection of lodges around Fimela or on the car-free island of Mar Lodj. Take a fabulously scenic boat trip though the winding creeks of the delta to Palmarin, Foundiougne or Toubacouta, and start heading back up to Dakar. Spend your last night in peace on quiet Gorée, and have a quick swim here before getting the boat and making your way to the airport. If you're a history buff or just prefer a quicker pace of travel, it would also be entirely possible to cut back on a bit of beach or delta time and instead head north to the colonial city of Saint-Louis, with a possible stop in the dunes of Lompoul en route.