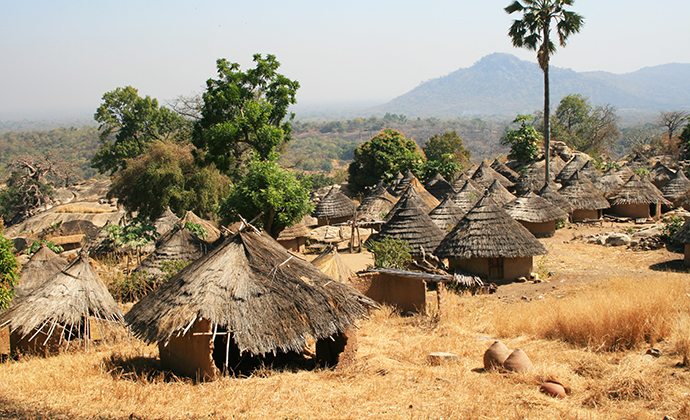 Trips to traditional Bédik villages are popular excursions in the Kédougou region © BOULENGER Xavier, Shutterstock

Kédougou, Senegal's furthest-flung region, is home to the country's best hiking, waterfalls and UNESCO-protected heritage.
Kédougou itself is a thoroughly agreeable provincial capital with a diverse and growing population. Long a sleepy river town at the end of the road and the very edge of the country, Kédougou is expanding rapidly, spurred on since the early 2000s by a global spike in gold prices that has brought massive commercial investment to the once-artisanal mining that has taken place here for hundreds of years. Add to this the recently completed tarmac route to Mali (now the shortest way from Dakar to Bamako), and Kédougou is looking more and more like a boomtown every day. That being said, it's still an easygoing place where horse-drawn calèches and house-sized mining equipment jostle for position on the few tarmac roads through town. There isn't a whole lot to detain a tourist in the city itself, but it has banks, internet and a good selection of accommodation, and it's the obvious base to arrange trips throughout the region.