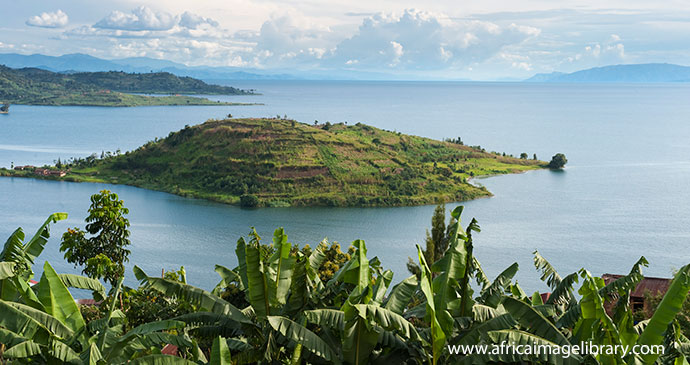 Idjwi stands proud within Lake Kivu © Ariadne Van Zanbergen
January
Soak up the sun on the banks of Lake Kivu
While there's really no bad time of year to laze on Lake Kivu's sparkling coastline, sun-soaked January is a perfect time to strip down to your swimming gear and be thankful you're not in Europe. Most travellers head for Rubavu, but the southerly shores of Karongi and Rusizi certainly won't leave anyone wanting.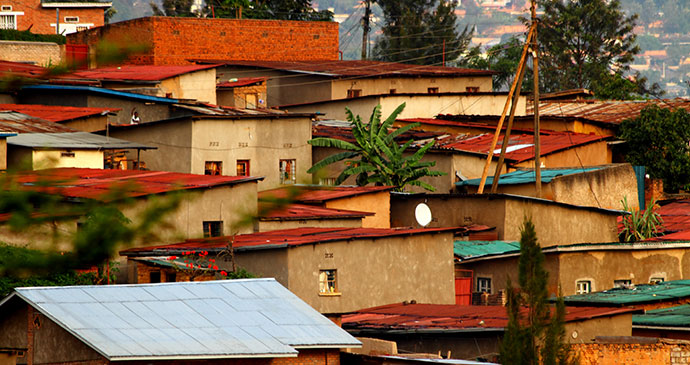 Clusters of homes fill the realms of Kigali © BSM/Shutterstock
February
Keep dry in Kigali
Rwanda's legendary rains start to kick in around this time, and while the well-prepared can still tackle the great outdoors, those of a slightly more sugary composition will be pleasantly surprised with the variety of indoor fun on offer in increasingly cosmopolitan Kigali. The many arts studios get up to something most days, and there are plenty of other museums, boutiques, and even a cinema to keep you busy.
March
Chill with the Chimps at Nyungwe Forest National Park
Even though the Rwandan rains are in full swing by now, it's still the best time of year to go chimp trekking in Nyungwe Forest. Our closest genetic relatives tend to congregate in larger groups during the wet season, so if you're prepared to brave a bit of mud, you'll be amply rewarded.
April
Stop to reflect during Genocide Memorial Week
There's no denying it: even today, the name Rwanda alone can conjure some ghastly images, and there's no corner of the country that wasn't affected by the 1994 genocide. Genocide Memorial Day is commemorated annually on April 7th, and the entire week afterwards is designated as a special period of national mourning. Take this time to visit some of the moving memorials throughout the country and marvel at the almost unbelievable strides Rwanda has taken since then.
May
Lace up your trainers for the Kigali International Peace Marathon
Every May since 2005, thousands of runners from around Rwanda and the world descend on the capital for the Kigali International Peace Marathon. Anybody is welcome to participate, but if you're not feeling quite up to tackling 42km of Kigali's unrelenting hills, there's a 5km fun run, and plenty of fun to be had as a spectator too!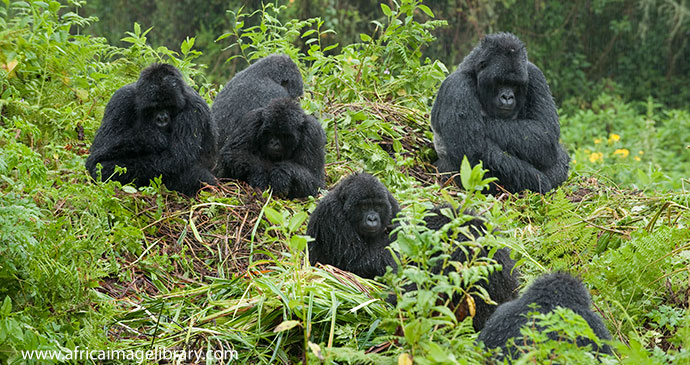 Masses of Mountain gorillas populate Volcanoes National Park © Ariadne Van Zandbergen
June
Get close with gorillas in Volcanoes National Park
Long the pièce de résistance of the Rwandan tourist circuit, gorilla tracking on the lush, misty hillsides of Volcanoes National Park is every bit as magical as you've heard it is, and easily marks the highlight of any visit to Rwanda. Drop by in June and you may even get to attend the Kwita Izina ceremony, where, with much celebration and fanfare, all the gorillas born in the last year are officially given a name.
July
Film and fashion take over the big city
Head back to the capital in July to soak up some culture at the Rwanda Film Festival, which screens films from around the continent and the globe. Fashion plates should be sure to stick around for a glimpse of the catwalks at Kigali Fashion Week, where designers and models from around the country show off their latest creations.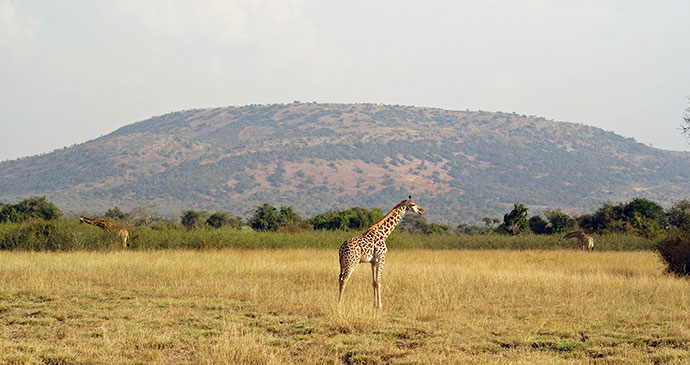 One of Africa's infamous 'Big Five' grazing along the plains of Akagera National Park © Sarah Hall/African Parks
August
Stalk the savannah for a glimpse of Akagera's newly reintroduced lions
The resurgent Akagera National Park took a huge step towards reclaiming its "big 5" status with the reintroduction of seven lions in 2015, and you can spend as much time as you like driving the park's rugged roads on the lookout for these charismatic felines. If you're getting carsick, head out on the glass-smooth Lake Ihema for fine views and fantastic birding.
September
Get lost in the scenery on the Congo-Nile trail
Taking in 227km along the Lake Kivu shoreline and offering up some of the most thrilling vistas to be found anywhere in the country, the Congo-Nile Trail is the place for active visitors to head off on foot or bicycle and relish a few meditative days trekking between the forgotten fishing hamlets and never-ending fields of coffee found in the hills above the lake.
October
Brave the rains for that perfect shot
October sits smack at the center of Rwanda's second rainy season and makes for a prime chance to snag those postcard-perfect images you've been wanting to take home with you. The dry season's dust can play havoc with your photos (not to mention your equipment!), but the dust all but disappears with the rains, and when the sun peeks out it's as if all Rwanda is putting on a show.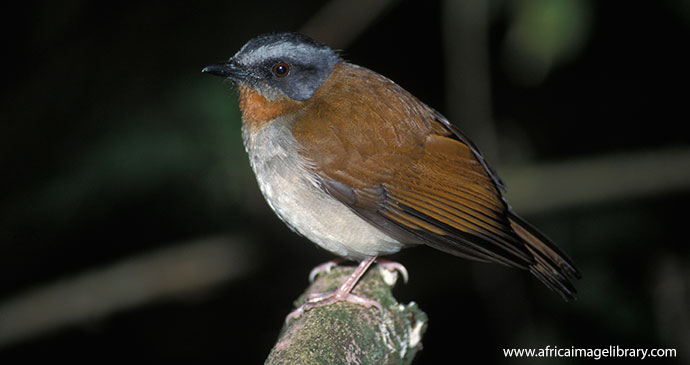 An alethe posing for the camera © Ariadne Van Zandbergen
November
Keep your binoculars handy for the year's finest birding
With a checklist of over 500 birds including more than two-dozen Albertine Rift Endemics, Rwanda is fertile ground for birders all year long, but it's even richer pickings come wintertime when the Palaearctic migrants from Europe touch down. With seven internationally recognized Important Bird Areas, you're spoilt for choice as to where to begin.
December
Have a Christmas adventure in the Congo
Rwanda's enormous and volatile neighbour, the Democratic Republic of the Congo, is more accessible today than it has been for years, and December is a great time to hop over and dip your toes into the Congo. There's equally fine gorilla tracking on offer in Virunga National Park, along with an absolutely unmissable hike up the towering (and occasionally erupting) Nyiragongo volcano. Pair that with the twin towns of Goma and Bukavu on either side of the lake, and you're practically guaranteed a holiday to remember.