Getting there and away
Getting around
Visas
A visa is required by all foreign tourists and is easy to obtain at the airport on arrival, although if you prefer you can get it in advance of your trip at the Malagasy embassy in your country (this option may be more expensive).
There are three categories: up to 30 days (80,000Ar/€24/US$26), 31–60 days (100,000Ar/€29/US$33) and 61–90 days (140,000Ar/€41/US$46), payable in cash in euros, dollars or ariary. Fees are fixed in ariary so the foreign currency amounts may vary with exchange rate fluctuations. Extension of a 90-day visa is not possible under normal circumstances, but if you exit (to Mauritius or Réunion, say) you can come back immediately and get a fresh 90-day visa on your return.
Getting there and away
By air
It can be cheaper to book through an agency or flight metasearch site such as Skyscanner or Expedia rather than contacting airlines directly. There are no direct flights to Madagascar from the UK. Air France flies from several UK cities via Paris three times a week. Kenya Airways is generally a cheaper option with flights from London Heathrow via Nairobi most days, but sometimes with long connections.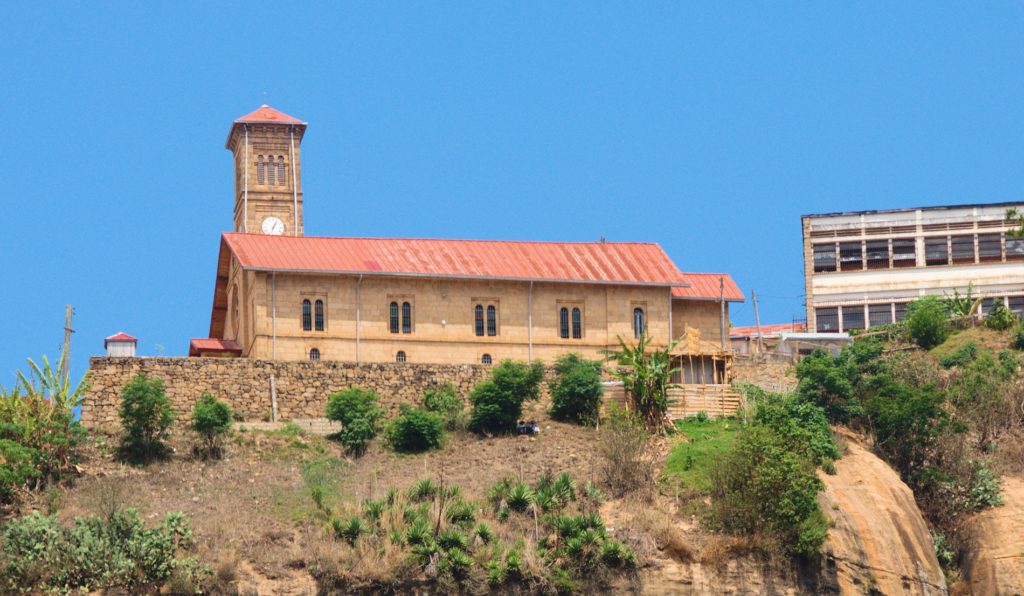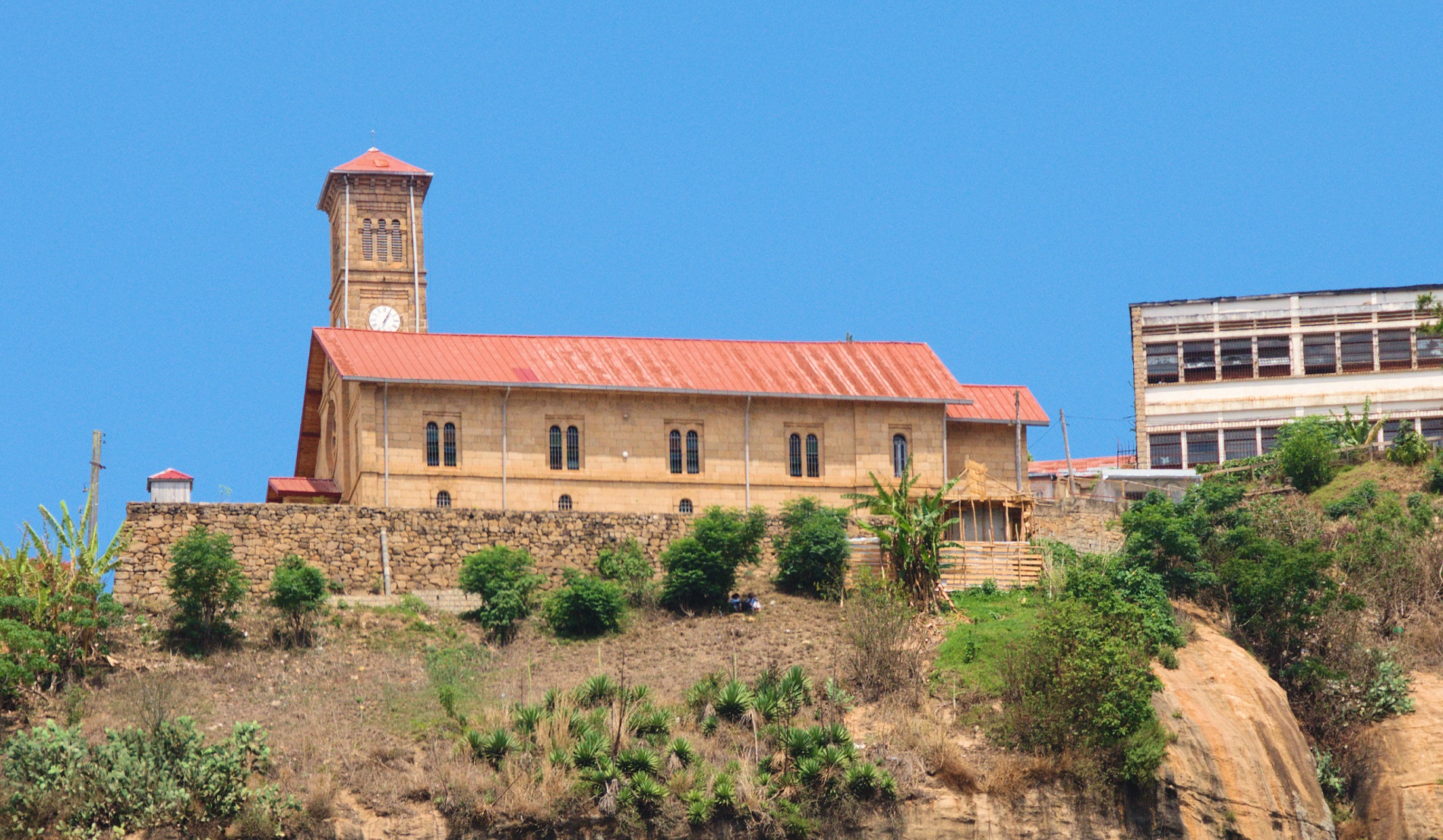 As of 2015, the multiaward-winning Turkish Airlines offers a comfortable alternative route from various points in the UK via Istanbul four times a week at surprisingly competitive rates, but note that the plane makes a brief stop in Mauritius before reaching Tana.
By sea
The Mauritius Trochetia has passenger cabins and sometimes plies the Toamasina–Mauritius route via Réunion (4 days); contact Mauritius Shipping for details. There are no passenger boats crossing the Mozambique Channel to Madagascar, but many people sail their own yachts from Durban. It takes six or seven days to reach Anakao.
Getting around
By road
Coping with the 'roads' is one of the great travel challenges in Madagascar. Torrential rain and cyclones destroy roads almost as fast as they are constructed. Taxi-brousse is the generic name for public transport in Madagascar. Car-brousse, camion-brousse, taxi-be and kat-kat are also used, but they all refer to the 'bush- taxis' which run along virtually every road in the country. These have improved a lot in recent years, especially along tourist routes.
Taxi-brousse
If you're prepared for the realities, an overland journey can be very enjoyable and gives you a chance to get to know the Malagasy. Taxi-brousses are generally minibuses with about 14 seats, which operate on all roads that are in good enough condition.
Vehicles typically leave from the bus station on the side of town closest to their destination. You should try to go there a day or two ahead of your planned departure to check times and prices, and reserve a seat. Buy from a kiosk, not a middleman, and make sure you get a receipt. You should only have to pay half the fare as a deposit. Come prepared for a long wait. Taxi-brousses do sometimes leave on time, but as they never depart until they are full it can be hours before you set off.
Pousse-pousses (rickshaws)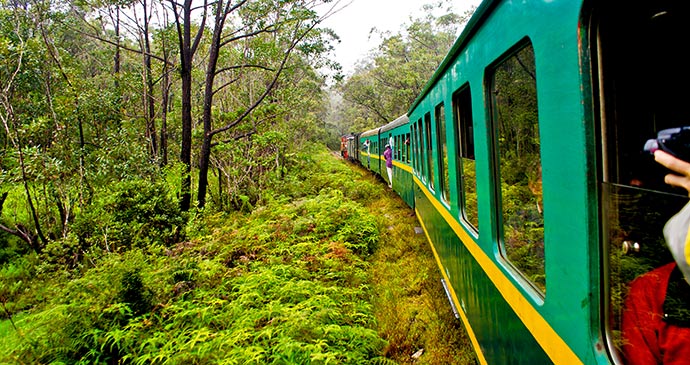 Pousse-pousses were introduced into Madagascar by British missionaries who wanted to replace the traditional palanquin due to its association with slavery. The name is said to originate from the time they operated in the capital and needed an additional man behind to push up the steep hills. They are now a Madagascar speciality and are mostly pulled by a running man, although cyclo-pousses (pedal rickshaws) have been introduced to Toamasina.
Many Western visitors are reluctant to sit in comfort behind a running, ragged, sweating man and no-one with a heart can fail to feel compassion for the pousse-pousse pullers. However, this is a case of needing to abandon our own cultural hang-ups. These men want work. Bargain hard (before you get in) and make sure you have the exact money.
Car hire
Generally cars come with chauffeurs (providing a local person with a job and you with a guide/interpreter); self-driving is rare and generally more expensive. A few days on Madagascar's roads will cure you of any regret that you are not driving yourself. A few agencies do rent vehicles without drivers.
Adventurous souls who are tempted by this must be sure to check the vehicle over thoroughly before departure, get as much information about the intended route as possible (including where the fuel stops are), and avoid driving after dark at all costs. Hire prices including fuel and driver are around €85 per day for a saloon car or €120 for a 4×4. Taxi drivers will often agree to a full-day hire for around €60.
By air
Air Madagascar started its life in 1962 as Madair, a name that was so mocked that they changed it within a year. Although their operations have recently reached a state of such disarray that a reversion to their original name might seem appropriate. Since 2011, last-minute time changes and cancellations have become not just commonplace but almost normal on domestic routes; one traveller reported that of 12 domestic flights he booked over a six-month period, only two went ahead at the expected time.
Given their unreliability, it is inadvisable to arrange any travel itinerary that relies on a domestic flight departing on time, without any contingency plan. Flights which are said to be fully booked at the office may in fact have empty seats, so it can be worth going to the airport well in advance, where empty seats are filled on a first-come-first-served basis. Conversely, passengers who check in late may find their seats resold, so always arrive in good time.
In 2015, a new airline called Madagasikara Airways launched. They currently have just a single 30-seat Embraer aircraft, operating 25–30 flights per week to nine destinations across the island, but have plans to expand their fleet soon. The current typical cost of flying from the capital to one of the country's other major airports (one way) is about €250.
By boat
The Malagasy are traditionally a seafaring people and, in the absence of roads, their stable outrigger canoes are used to cover quite long sea distances. Pirogues without outriggers are used extensively on the rivers and canals of the watery east.
Quite a few adventurous travellers use pirogues for sections of their journeys. Romantic though it may be to sail in an outrigger canoe, it can be both uncomfortable and, at times, dangerous. Ferries and cargo boats known as boutres travel to the larger islands and down the west coast. River journeys are popular as a different way of seeing the country.
By rail
After years of deterioration, Madagascar's rail system has seen improvement over the past decade. Passenger services now run a few times a week between Fianarantsoa and Manakara and between Moramanga and Toamasina.