When to visit
In most respects, the best time to visit Ghana is during the northern hemisphere winter. The months of October through to April are not significantly hotter or cooler than other times of the year, but they are a great deal more comfortable since humidity levels are lower.
More importantly, these months form the dry season, which means fewer mosquitoes (and a correspondingly decreased risk of contracting malaria), dirt roads are in better condition, and there is less likelihood of you or your luggage being drenched in an unexpected storm. The dry season is particularly suitable for those with
a strong interest in natural history, since game viewing is best when the grass is low and resident bird populations are supplemented by all sorts of Palaearctic migrants.
The main disadvantage of the dry season, particularly from December through to February, is that visibility is seriously impeded by sands blown from the Sahara by the harmattan winds. This won't greatly affect most travellers, but the beaches lose much of their beauty, people who plan on doing a lot of hiking will miss the best of the mountain scenery, and serious photographers will find the dull ambient light and grey skies not at all conducive to getting decent pictures.
Climate
The combination of low altitude and proximity to the Equator gives Ghana a typical tropical climate. Daytime temperatures are high throughout, approaching or topping 30°C on most days, and humidity is generally upwards of 80% along the coast. Temperatures do drop at night, more noticeably in the relatively dry north than the humid south, but visitors from cooler climes will generally consider most parts of Ghana to be hot both by day and by night. The only relatively temperate parts of the country are the highlands flanking the Volta Basin, where temperatures can be genuinely cool after dusk.
Owing to its equatorial location, Ghana does not experience the strong seasonal changes to which most Europeans and North Americans are accustomed. Temperatures are reasonably consistent throughout the year, and in many parts of the country the average temperature for the northern hemisphere winter months is actually higher than for the summer months – Accra, for instance, experiences its hottest temperatures from November to January, despite lying in the same hemisphere as Europe. The main seasonal factor to be aware of is rain, which falls almost exclusively during the European summer, peaking in May and June. The rains in the south tend to start earlier than in the north (often in early March) and to dry up a little between June and October, then start again in earnest – indeed, northerners consider southerners to enjoy two wet seasons a year.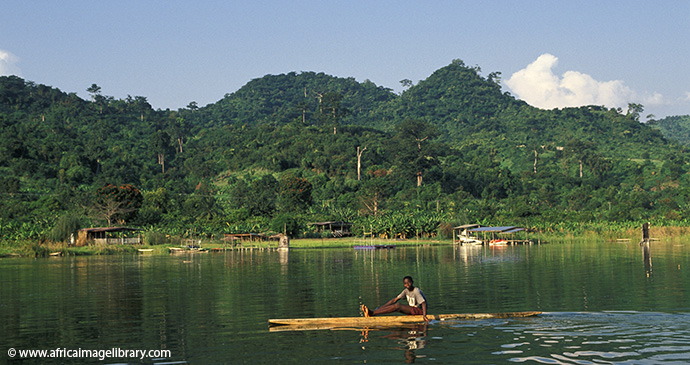 Lake Bosomtwe is a crater lake held sacred by the Ashanti © Ariadne Van Zandbergen
Rainfall figures are highest in the forested southwest, where some areas regularly experience in excess of 2,000mm per annum, and are lowest in the north and the plains immediately around Accra, where it is unusual for more than 800mm of rain to fall in a calendar year. The reason why the eastern coastal belt of Ghana is drier than the western coast is because its slopes tend to have a southwestern orientation that causes rain-bearing westerly winds associated with the monsoon to flow past without yielding much moisture. Indeed, Accra and eastern Ghana, together with Togo and Benin, form a geographic region often known as the Dahomey Gap, a tract of relatively dry savannah that divides the Upper Guinean forests (running from central Ghana through to Liberia) from the Lower Guinean forests (running from southern Nigeria southwards to the Congo).
Another noteworthy climatic phenomenon in this part of the world is the harmattan winds, which blow from the northeast during the dry season, bringing dust from the Sahara and reducing visibility to as little as 1km. Generally, the winds come in late November or early December and continue until sometime in March. The harmattan will have little effect on most tourists (except perhaps those flying to or from Tamale), but it is a nightmare for photographers and will cause disappointment to those who've come to admire the scenery in mountainous areas.
Highlights and itineraries
Itineraries are personal things, dependent on such factors as your specific interests, preferred style of travel, budget and available time. As such, an itinerary that might be thoroughly suitable to an active traveller with a keen interest in natural history might be anathema to somebody looking to chill out on a beach for a few days, and vice versa. Bearing this in mind, we prefer not to list a bunch of prescribed itineraries, but rather to make a few general points.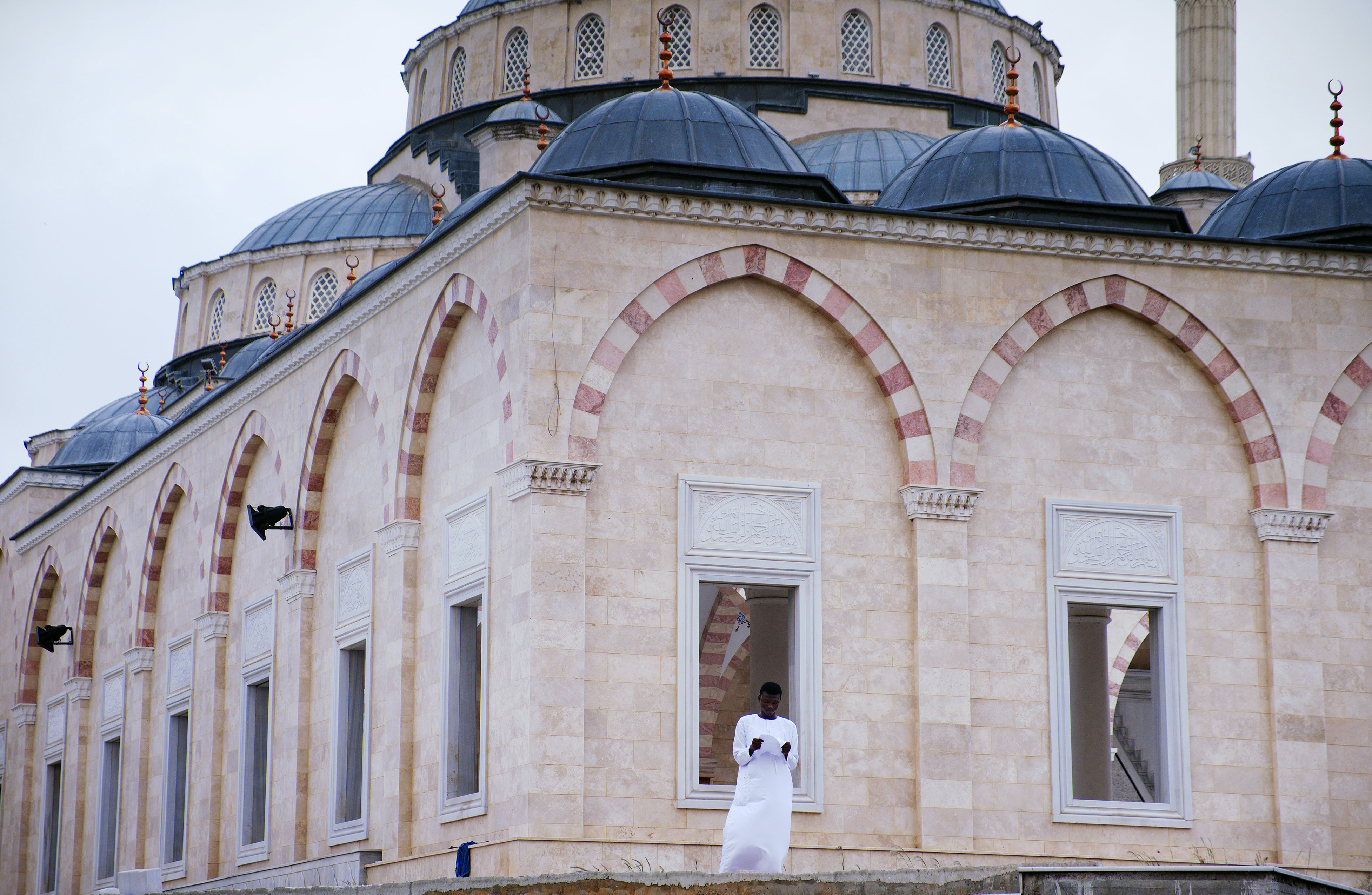 Accra's National Mosque, built in a style similar to that of Turkish mosques © Nancy Chuang
Accra and surrounds, the Coast West of Accra, eastern Ghana, Kumasi and central Ghana, and northern Ghana each contain more than enough of interest to keep you busy for a week. Active travellers who are happy to move at a fast pace and want a good look at the best of what Ghana has to offer could see most of the country in a month, though five to six weeks might be more relaxed. At the other extreme, it is not unusual to come across travellers who spend a week or more at one beach resort – the cluster along the west coast between Busua and Cape Three Points are particularly recommended – bookended perhaps by a few days in Accra and Cape Coast or Elmina.
In a typical two-week holiday, we would recommend you focus on no more than two regions (discounting Accra, assuming you just spend a night or two there in transit). The most popular region with travellers is probably the west coast, which contains an excellent choice of beach resorts, historical sites and interesting urban centres, as well as offering access to some fine forest reserves, notably Kakum. For a combination of traditional cultural sites, Sahelian architecture and good general wildlife viewing, Northern and Central Ghana stand out, while Eastern Ghana is great for budget-conscious outdoors types seeking a mix of scenic hikes and beach retreats. A one-week holiday is feasible but limited.