Climate
When to visit
Highlights
Climate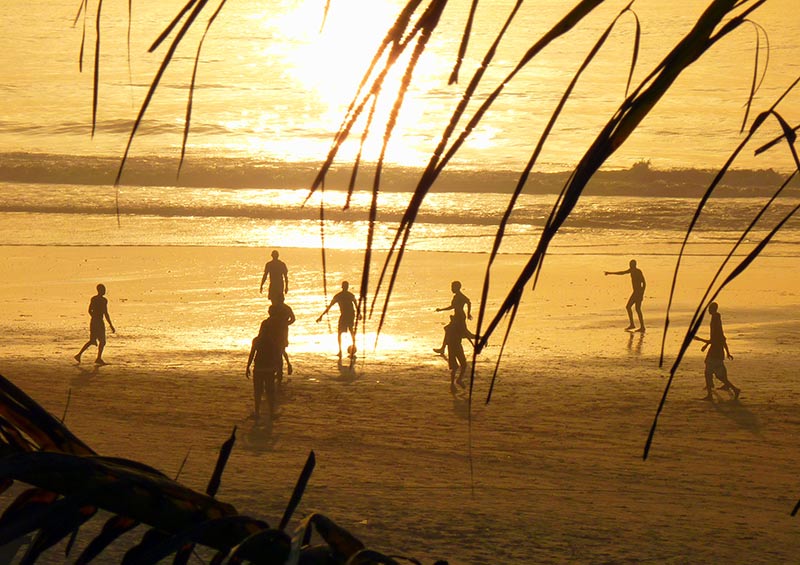 The Gambia has a wonderfully warm climate © Bart Brouwer, Shutterstock
The Gambia has a wonderfully warm climate characterised by a long dry season from mid-October to early June, and a short rainy season from mid-June to early October. July and September are the hottest months, with average daytime maximum temperatures of around 30ºC. During this period, frequent and magnificent rainstorms cool everything down for a while, before the humidity shoots up to almost 100%. From December to mid-February the average daytime temperature falls to around 24ºC, which is fairly comfortable, especially when coming from a cold wet European or North American winter. After February the days get steadily hotter until the rains come in June. Temperatures are generally slightly lower along the coast, owing to cooling offshore winds, but these figures are only averages, and on some days it can be a lot warmer – in the high 30s or more occasionally in the mid 40s. Average rainfall per year is around 1,020mm, but in the west it can be much higher – up to 1,700mm – while in the drier east it can be as low as 800mm. Over the past 40 years or so, a slight warming in average temperatures and a decrease in rainfall has adversely affected the livelihoods of farmers dependent on rain-fed crops.
When to visit
The peak tourist season, and the most pleasant time to visit in climatic terms, broadly coincides with the northern-hemisphere winter, ie: late October to April. During these dry months, a high quota of cloudless skies and blazing sunshine is practically guaranteed to those seeking to escape colder and more northerly climes. Other advantages of travel between October and April are that it tends to be cooler and more comfortable at night, there are fewer mosquitoes and other biting insects about, and dirt roads upriver are less likely to be impassable. In addition, plenty of scheduled flights run to The Gambia from the UK (and the rest of Europe) between October and April, so it is often possible to pick up cheap last-minute package deals inclusive of flights and accommodation.
Out of season, May and June are also good for independent travel, with the advantage that the coastal resorts will be much quieter. Over July to September, the average monthly rainfall is above 200mm, and even though much of the rain falls overnight (and the storms can be pretty spectacular), these months are probably best avoided. The rainy season also carries a higher risk of contracting malaria, as mosquitoes tend to be abundant, while the hot and humid conditions can be very uncomfortable at night, particularly upriver where air conditioning and fans are a rare luxury.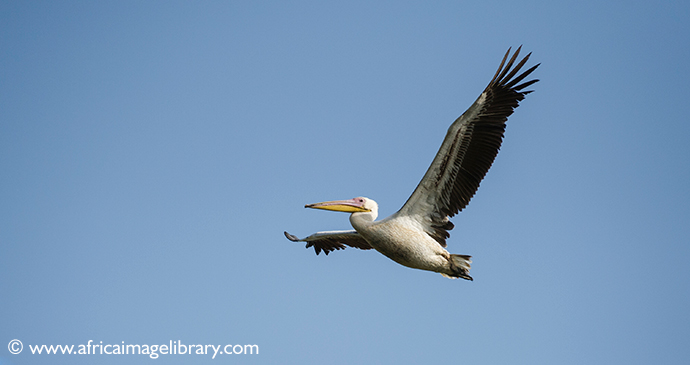 Birders should visit The Gambia between late October and December © Ariadne Van Zandbergen, Africa Image Library
For birders, the early dry season, from late October to December, is the optimum time to visit. Following the rains, most wetland habitats will be at their best, attracting huge numbers of passage migrants from Europe, while weavers, bishops and other resident species displaying marked seasonal plumage variations tend to be in full breeding colours. Birding remains rewarding throughout the dry season, as a significant proportion of migrants overwinter in The Gambia, but from February onwards seasonal wetlands tend to have dried up, and there is generally less wildlife around, particularly over May into early June. The beginning of the rainy season is the time when life starts to show itself again: butterflies and dragonflies fill the air, lizards and birds take on their breeding colours, and mango trees attract large numbers of straw-coloured fruit bats. Overall, though, watching the birds and other wildlife in the rainy season becomes difficult because the vegetation is so thick.
Highlights
Greater Banjul and Kololi
National Museum of The Gambia
Housed in the former Bathurst Club, this oft-overlooked enjoyable museum in central Banjul is strong both on local history and on traditional cultures.
Albert Market
Handicraft enthusiasts shouldn't miss out on Banjul's historic central market, which is a good place to buy woodcarvings, tie-dyed batik clothing and much else besides.
Kachikally Crocodile Pool
Crocodiles so tame you can stroke their backs and the main attraction at this sacred pool in Bakau, though it also hosts a worthwhile museum.
Bakau Botanical Garden
Almost a century old, this small, low-key and attractively laid-out garden makes for a peaceful retreat from bustling Bakau or Fajara.
Fajara and Kotu beaches
Our favourite among several attractive beaches that line the Atlantic coastline of Greater Banjul is the long stretch of white sand connecting Kotu and Fajara.
Serekunda Market
The country's largest market, set in the heart of Serekunda, might not be for the faint of heart, but it does offer an uncompromising glimspe into the many faces of modern-day Africa.
Kotu Stream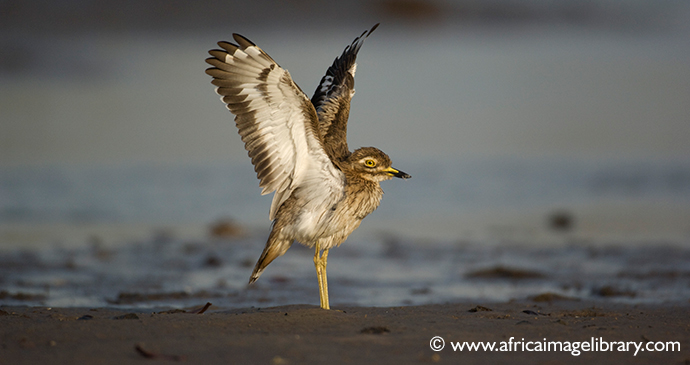 Kotu is renowned for offering a great introduction to birdwatching in The Gambia, hosting waders such as the Senegal thick-knee © Ariadne Van Zandbergen, Africa Image Library
A near-mandatory first stop for birders, Kotu Stream regularly yields 50-plus species in an hour or two, and the bridge across it is a good place to hook up with local bird guides.
Senegambia Strip
Love or hate this action-packed street in Kololi, there's no arguing with the abundant choice and overall quality of the dozens of restaurants that line it.
Bijilo Forest Park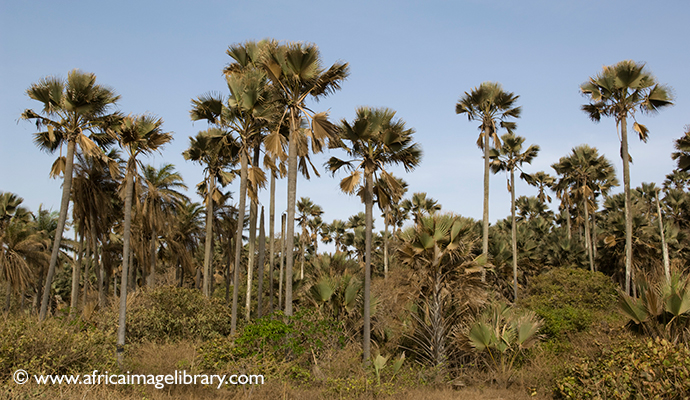 The Bijilo Forest Park is one of the best-preserved habitats of its type in the country © Ariadne Van Zandbergen, Africa Image Library
Red colobus, giant monitor lizards and plentiful forest birds are among the attractions of this small pedestrian-friendly reserve only five minutes' walk from the Senegambia Strip.
The Coastal Belt
Tanji Bird Reserve
The recently opened eco-lodge in this community-owned reserve seems set to become a favourite of birders. Equally tantalising are day trips to the bird-rich Bijol Islands and a walking trail to Tanji Bridge.
Tanji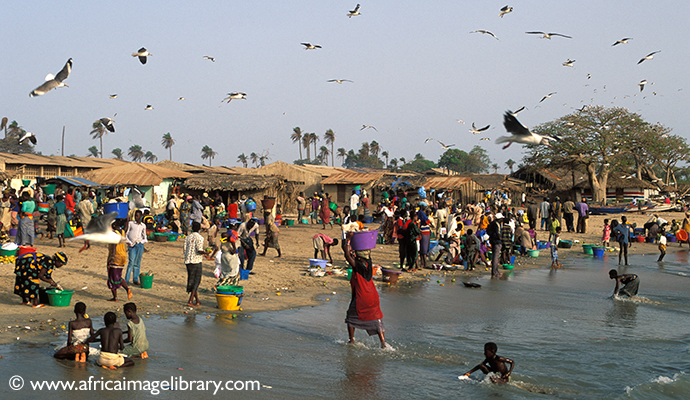 A fish market on the beach in Tanji © Ariadne Van Zandbergen, Africa Image Library
This down-to-earth village, among the largest on the south coast, is renowned for its fascinating artisanal fishing beach and private village museum, as well as offering enjoyable camel safaris.
Tujering Beach
South of Tanji, this ranks among the country's most beautiful and safest swimming beaches, with the bonus of offering good birding, not to mention tasty food at a locally run beach bar.
Karting Bird Obesrvatory
Well established as a ringing centre, this excellent facility overlooking a community wetland reserve is the best starting point for exploring a corner of the country famed for throwing up avian rarities and new records.
Allahein River
It's possible to cross this river to Senegal and visit villages of the Casamance region, at what must be one of the most beautiful border crossings in Africa. Alternatively, hang out in one of the riverside bars with an international view.
Gambian Reptiles Farm
At once a rehabilitation, breeding and community education facility, this herpetological centre outside Kartong is a great place to see (and learn about) snakes, tortoises, lizards and crocodiles at close quarters.
Abuko Nature Reserve
The Gambia's largest surviving tract of Upper Guinean forest supports a wonderful variety of birds (270 species recorded in 1km²) and small mammals such as monkeys and antelope.
Brikama Craft Market
For serious handicraft buyers, this well-organised market near Brikama is the best place in the country to pick up quality work at source.
Makasutu Cultural Forest
Enjoyable day tours, night extravaganzas, and extended stays at the architecturally flamboyant Mandina Lodge are offered at this owner-managed private reserve – the most westerly site to possess a genuinely 'upriver' feel.
Albreda, Juffureh and Kunta Kinteh (James) Island
This trio of slave trade-related historic sites, collectively inscribed as a UNESCO World Heritage Site, is the target of the popular Roots Excursions to the North Bank and Fort James.
Jinack Island
Comprising the entire Atlantic coastline north of the river mouth, budget-friendly Jinack is both the centrepiece of Niumi National Park and the country's ultimate 'desert island fantasy' destination.
Upriver Gambia
Tumani Tenda
This simple but well-run ecotourism camp, only an hour's drive inland from the coastal resorts, offers good birdwatching along with an interesting set of cultural activities.
Bintang Bolong Lodge
Probably the most characterful goal for a budget overnight trip upriver is the stilted lodge with saltwater swimming pool set among the mangroves.
Tendaba Camp
The largest upriver camp, Tendaba is a birdwatcher's paradise and the best base for canoe trips into the vast Bao Bolong Wetland Reserve, home to several rare and eagerly sought species.
Kiang West National Park
The country's largest terrestrial reserve protects a little-visited tract of savannah and riverine woodland rich in monkeys, antelope and birds – as well as being home to a few elusive leopards.
Ker Batch National Monument
The less impressive but more off-the-beaten-track of the country's two ancient UNESCO-inscribed stone circle sites is famed for its unique lyre-stone and an adventure to reach.
Wassu National Monument
The most accessible and famous archaeological site in The Gambia, UNESCO-inscribed Wassu comprises 200 megaliths arranged into 11 stone circles.
River Gambia National Park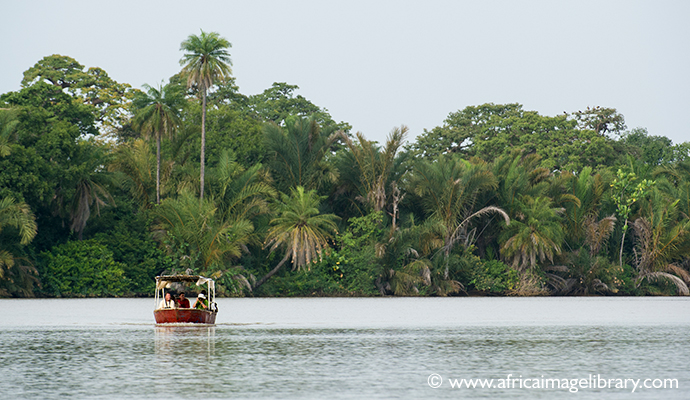 The River Gambia National Park is the top mammal-viewing destination in the interior © Ariadne Van Zandbergen, Africa Image Library
The top mammal-viewing destination in the interior is home to a renowned Chimp Rehabilitation Project (and excellent clifftop camp). Monkeys and birds are also prolific on boat trips to the islands.
Janjanbureh
This small but historic town, set on a forested island in the middle of the River Gambia, is a popular chill-out venue thanks to its many small camps and eateries.
Kunkilling Forest Park
Monkeys and forest birds are the main attractions of this small community-managed park upriver of Janjanbureh.
Basse Santu Su
The most remote and least Westernised of Gambian towns has an attractive riverside setting and compellingly traditional feel.