Author's take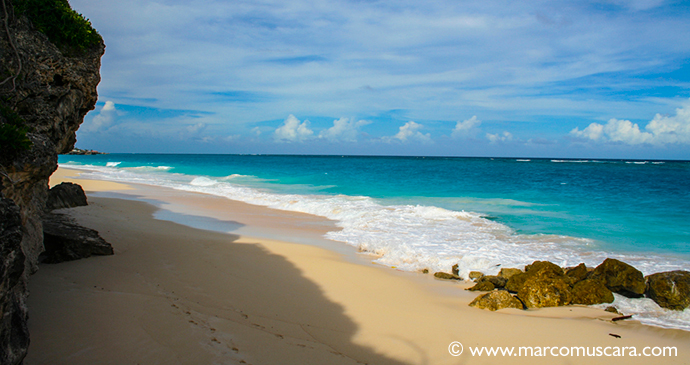 The Gambia's beaches make it a popular destination for those seeking winter sun © Marco Muscarà
The Gambia has been called the Gateway to Africa, an assertion with which it is difficult to argue, at least from the perspective of an English-speaker. Closer to Europe than any other Anglophone part of West Africa, this tiny country – the smallest on the African mainland – has become a perennially popular entry point to Africa with sunseekers from Britain and several other northern European countries. During its blissfully sunny dry season, which happens to coincide with the northern midwinter, The Gambia is connected to the UK, and elsewhere in Europe, by a glut of affordable charter flights. And once there, the coastline is dotted with a vast and varied collection of upmarket resort hotels, quirky eco-lodges and grassroots beach camps offering great value for money throughout the spectrum.
Rest assured on one thing: whichever part of The Gambia you visit, it is a wonderfully friendly and enjoyable country, one that has a habit of attracting repeat visitors year after year.
Despite its small size, The Gambia offers plenty of variety to tourists. Among the most idiosyncratic legacies of the colonial Scramble for Africa, the country is nowhere more than 50km wide, protruding tendril-like into Francophone Senegal (with which it shares all its terrestrial borders) as it follows the course of the River Gambia inland for 300km. Landscapes and habitats range from lush shady forests festooned with creepers to endless expanses of golden sandy beach, from dry Guinean savannah to bounteous seasonal swamps, from brooding mangrove-lined creeks to the broad expanse of the majestic river that gives the country its name.
While most holidaymakers aggregate at the coastal resorts, others succumb to the down-to-earth allure of the interior, where villages of mud-walled grass-roofed round huts dot the muddy banks of the life-sustaining river. Here, cattle and other livestock wander across pot-holed roads where small-wheeled donkey carts plod lethargically alongside battered old bush taxis. Men sit beneath huge shady trees, brewing pots of green tea, while brightly dressed women walk by, effortlessly carrying bundles or pots on their heads. People follow traditional pursuits, fishing the protein-rich waters of the river, or working the fields using simple hand tools. And while the tropical ambience of Upriver Gambia amounts to more than the sum of its individual attractions, there are highlights aplenty, including the mysterious megaliths of Wassu and the chimps and hippos of River Gambia National Park.
Though beach holidays predominate, The Gambia is also renowned in ornithological circles for providing a superb, and usually affordable, introduction to Africa's rich birdlife. More so than any other African country we know, birds dominate every niche of the Gambian landscape: spectacularly colourful parrots, rollers, bee-eaters and turacos; comical hornbills and decorous crowned cranes; dozens of eagles and other striking raptors; plus a mind-boggling assemblage of marine and other aquatic species. Astonishingly, close on 600 species have been recorded in The Gambia, a country barely half the size of Wales – and fortunately, for first-time visitors to Africa, there's no shortage of knowledgeable local guides to help track down and identify these many avian gems.
In terms of character and facilities, The Gambia is a country of three distinct parts. The first, Greater Banjul and Kololi, the country's main package-tourism hub, extends over less than 1% of its area but accounts for perhaps 95% of hotels and other tourist-related facilities. The remainder of the coastal belt is an attractive area dotted with low-key eco-lodges and other isolated getaways that cater to a more independent-minded travel market. Finally, the untrammelled delights of Upriver Gambia, a region that accounts for about 95% of the country's surface area but has very few facilities worth shouting about, is the ideal African taster for the genuinely adventurous. But rest assured on one thing: whichever part of The Gambia you visit, better still if you expose yourself to all three, it is a wonderfully friendly and enjoyable country; one that has a habit of attracting repeat visitors year after year.
Author's story
When I first visited The Gambia in 1999, it immediately came across as West Africa's oddest man out. For one thing, this former British colony is a tiny country, the smallest on the African mainland, only 300km long and nowhere more than 50km wide. Linguistically and politically, it is an incongruous Anglophone enclave surrounded on all terrestrial fronts by French-speaking Senegal. Furthermore, where most of West Africa is typically best suited to hardcore independent travel, The Gambia is an altogether more straightforward prospect, with a package-oriented tourist industry focused on the dense cluster of facilities along the Atlantic coastline immediately south of the capital Banjul.
Despite this, The Gambia has always held a special appeal for me. Coming from almost anywhere else in one of the world's toughest travel regions, it feels strikingly approachable, uncomplicated and well organised, partly due to the innate friendliness of its people and partly due to the superior facilities. It is also a very pretty country, dominated by the contrasting waterscapes of the choppy Atlantic Ocean and more serene River Gambia, and literally teeming with colourful tropical birds and monkeys. For those who find the coastal resorts a little too sanitised for their tastes, a quick sojourn upriver – whether for a few hours or weeks – plunges one straight back into the no-frills travel conditions that typified West Africa back in the 1990s.