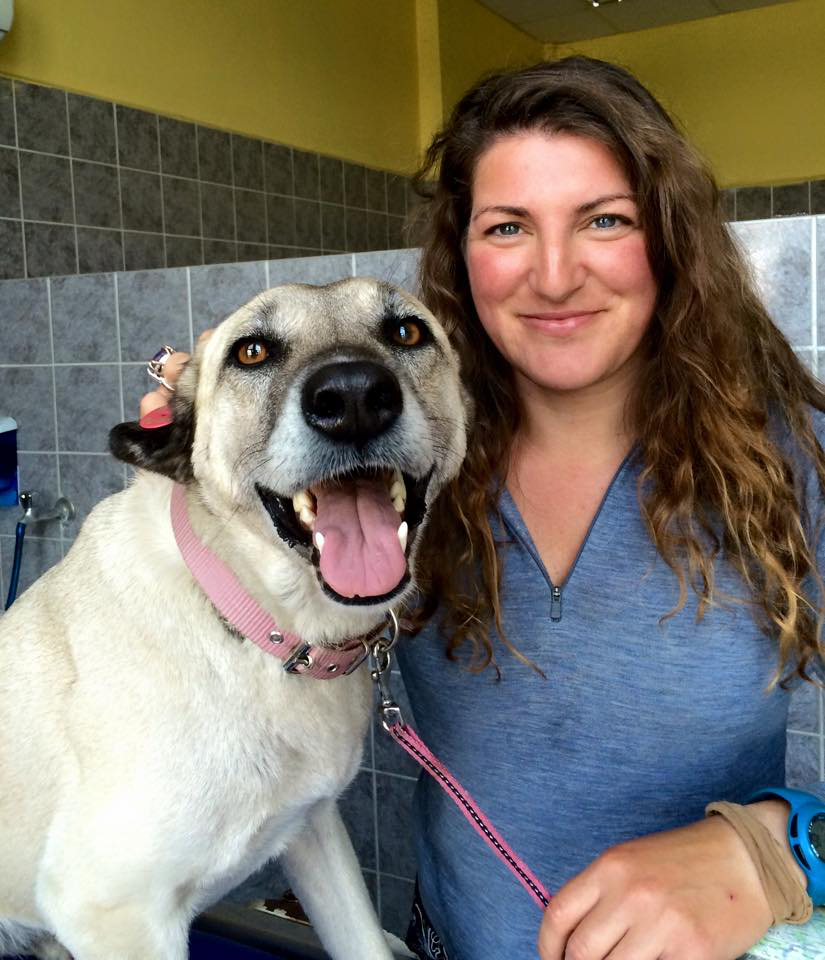 Bio
'World Bike Girl' Ishbel Holmes is a British-Iranian dare-devil adventurer who is scared of spiders. In 2014, she set off to cycle the world and has so far pedalled across 16 countries in Europe and South America. Ishbel cycles with a dog trailer which she uses to rescue animals as she pedals. Working together with her thousands of big hearted and loyal followers Ishbel makes sure that the injured cats and dogs she rescues get the correct medical care, then she looks after them until her fans have found them a happy-ever-after home.
Ishbel uses the bicycle as a platform to campaign for women's rights, especially for those in Iran, and she is one of the principal campaigners for the online hashtag campaign #IranianWomenLoveCycling after Iran's Supreme Leader issued a religious ban on women cycling in public in 2016.
Before cycling the world Ishbel participated in high level sport and was a velodrome sprinter for the Iranian National Women's Team. Her racing pedigree in the UK includes her role as a Scottish Institute of Sport Athlete, Glasgow Life Athlete and British Masters Track Champion. Before racing on velodromes Ishbel spent many years road racing all over the UK.
Ishbel is a public speaker and gives talks all over the world mainly about her adventures and street dogs. She is also a motivational speaker for school children and community groups. Ishbel's own start in life was turbulent and, although a high achieving straight A student, she found herself homeless and alone at age sixteen still trying to go to school. Ishbel is passionate about helping children and teenagers experiencing difficulties as she did and she is a sought after speaker for groups of children struggling with life. Ishbel is working on a project this year to produce videos to help children in care, care leavers, mental health and suicide.
Ishbel is an avid wearer of socks and sandals, much to the dismay of her friends.