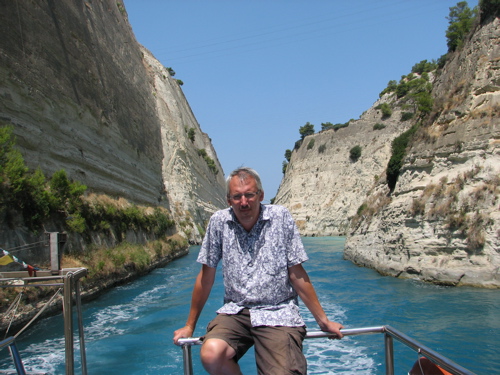 Bio
Andrew Bostock was born in Kenya in 1972, but grew up in south London. An English degree at Oxford did nothing to prepare him for the real world, and he pursued the typical 'varied career' of many writers.
This included teaching English in Greece, tour guiding, managing bookshops, and trying to compete with John Simpson and the BBC in getting news out of Zimbabwe. In between all this he spent several years living in various places in the Peloponnese, and his daughter was born in Kalamata. He wrote the Bradt Guide to Greece: Peloponnese.
Ten years ago, Andrew unexpectedly retrained as a physics teacher, and worked in Suffolk for seven years before moving to Alexandria, a once great Greek city. Andrew Bostock died in January 2021.