Tagine is a casserole dish originally from Morocco. For our vegan take on this tasty stew, we've combined cauliflower and chickpeas with aubergine, red pepper, red onion and chopped tomatoes. The tangy sauce is a decadent combination of crushed garlic, flat leaf parsley, vegetable stock, harissa paste and the popular African spice, ras el hanout.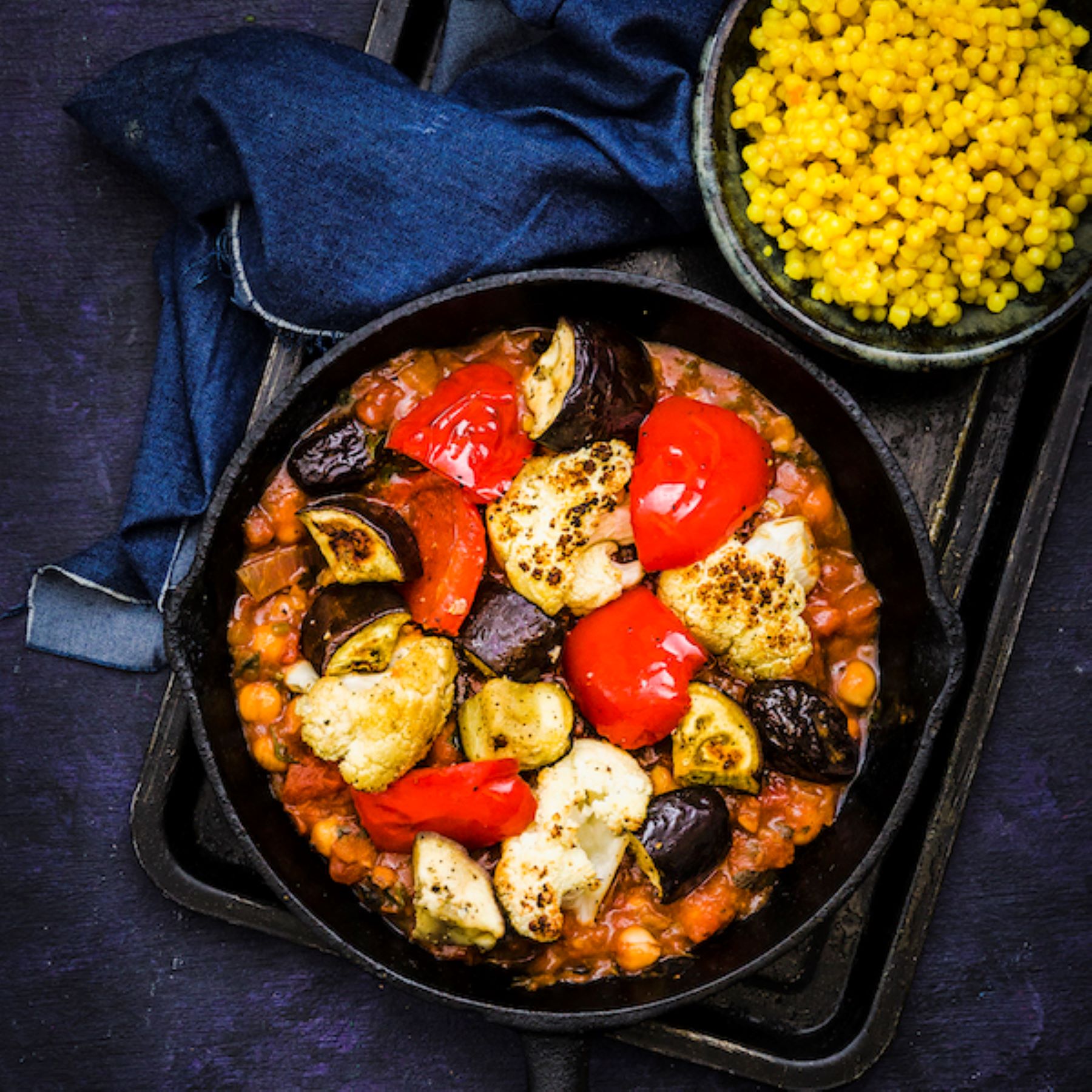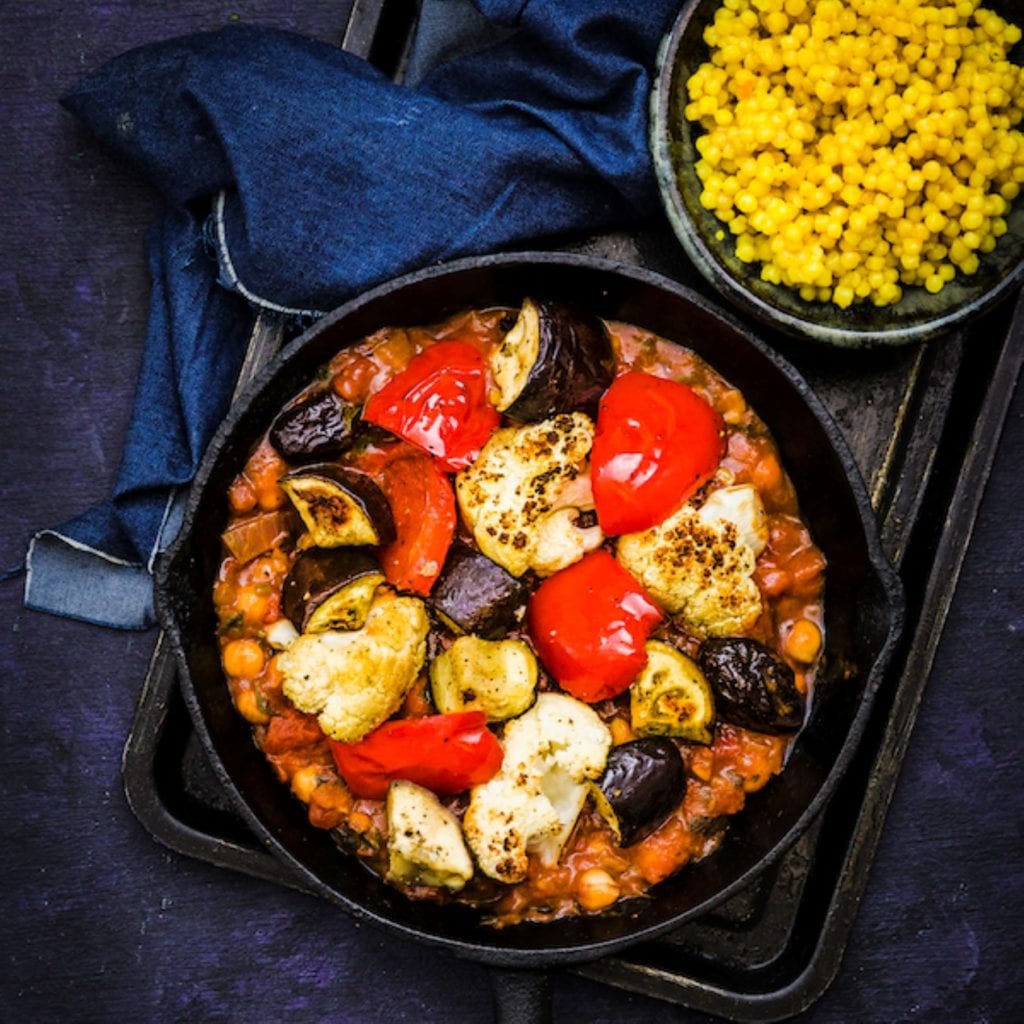 Ingredients
Half a cauliflower, chopped
1 aubergine, chopped
1 red pepper, diced
1 red onion, finely diced
1½ tbsp crushed garlic
2 tbsp harissa paste
1 tbsp turmeric
1 tbsp ras el hanout
2 cubes of vegetable stock
1 tin of chickpeas
1 bunch flat leaf parsely
1 tin of chopped tomatoes
50g pitted prunes
150g Israeli couscous
Method
1. Preheat your oven to 180°C. Fill and boil a kettle. Place the cauliflower, aubergine and red pepper on a baking tray and drizzle with 2 tbsp of oil. Season with salt and pepper and mix everything together to coat well. Roast for 20 minutes, shaking well halfway.
2. In the saucepan, heat 1 tbsp of oil and add the diced onion with a pinch of salt. Fry to soften for 5 minutes. Add the crushed garlic to the onion and fry for 2–3 minutes.
3. Next, add the harissa paste, the ras el hanout and one of the stock cubes with 100ml of boiling water. Stir to dissolve the stock pot and simmer.
4. Meanwhile, drain the chickpeas and roughly chop the flat leaf parsley. Add the chopped tomatoes and the chickpeas to the tagine. Stir well and simmer for 10 minutes.
5. In another saucepan, add the Isreali couscous, the remaining stock and 500ml of boiling water. Bring to a boil and then simmer for 10 minutes or until the couscous is soft. When cooked, cover and allow the grains to absorb the residual steam.
6. Once out of the oven, add the roasted vegetables and any excess roasted juices into the tagine. Check the seasoning and add a sprinkle of brown sugar if you have some to sweeten. Mix thoroughly.
7. Stir the prunes and half of the flat leaf parsley through the tagine. Serve the tagine on the Isreali couscous and garnish with the remaining flat leaf parsley.
More information
Bring the taste of your travels to your table with Feast Box, the UK's top-rated recipe box specialising in cuisines from all around the world. They deliver weeknight-friendly recipe cards with straightforward instructions and ingenious tips, along with all the pre-measured ingredients you'll need for each recipe.