Arley Hall, Cheshire
It's a little beauty, Arley. The hall itself, standing on the site of an earlier incarnation, is a Victorian take on Elizabethan and Jacobean architecture and is definitely worth a look inside, with some particularly handsome ceilings, oak panelling and stained glass. It's the gardens, though, that deliver the wow factor, from the loveliest herbaceous borders you're ever likely to see to the surreal avenue of holm oaks, made up of 14 trees, all around 30 foot tall, clipped into giant columns.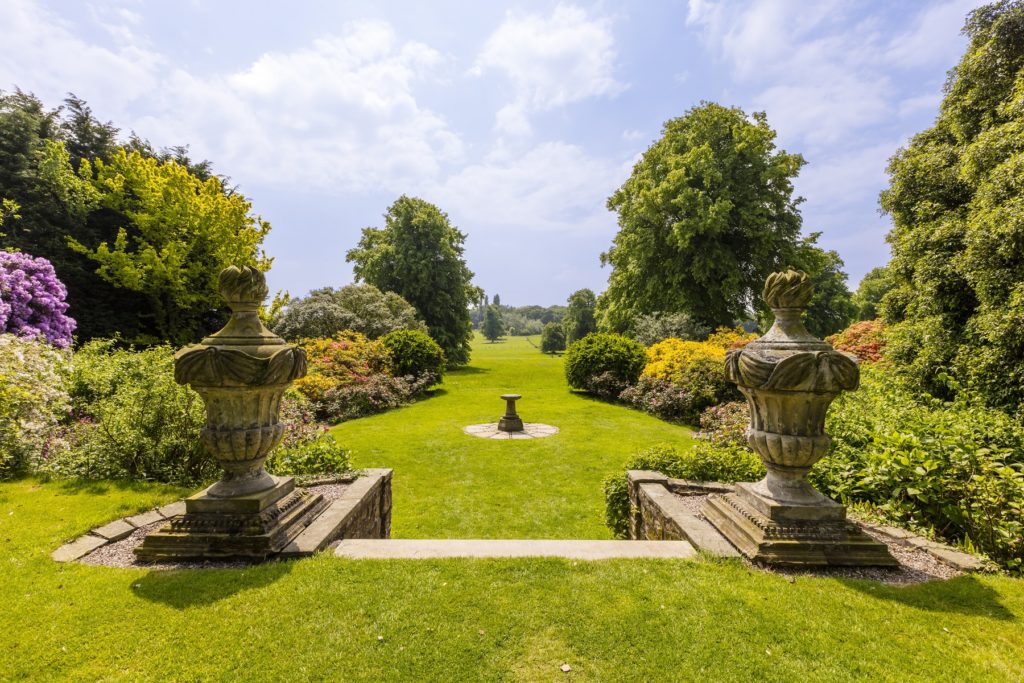 There's a walled garden, a rose garden and a fish garden; a mountain dell area called the Rootery, a kitchen garden and a flag garden. And then, just when you think you must have seen it all, you realise there's a whole other area (behind the hall and the 19th-century chapel designed by Anthony Salvin): The Grove. It's lovely at any time of year, dotted with assorted sculptures but particularly beautiful in spring, when the rhododendrons and azaleas are a joy to behold.
Burrow Farm Gardens, Devon
This tranquil, landscaped garden set in 13 acres, with far-reaching views of the surrounding countryside, was bought by John and Mary Benger in 1959, and they soon realised that if they were to create a garden here it would need to pay for itself; it opened to the public in the mid 1960s. Mary trained as a landscape designer at Bicton ('in case my back gave out') but still does much of the gardening herself.
It is an exceptionally peaceful place for just wandering among the different features amid a blaze of different colours, and pausing in the coffee shop for a cream tea if your stamina sags. Each area has its own character, none of it too manicured or artificial: the natural woodland garden created in an old Roman clay pit, the millennium 'rill' garden, open lawns, borders, ponds surrounded by moisture-loving plants, shade, sunlight – allow plenty of time here, because it's so pleasant just to stroll.
Hidcote Manor Garden and Kiftsgate Court Gardens, Gloucestershire
Located opposite one another in the northern Cotswolds are these two wonderful but very different gardens. Hidcote was designed in an Arts and Crafts style by American-born Major Lawrence Johnston at the start of the 20th century, and what's so stimulating about it and its garden 'rooms' is that Johnston's gardening skills were entirely self-taught, so you can visit and wander from 'room' to 'room' with the belief that, 'if he can do it, so can I'.
Kiftsgate has perhaps the more favoured location of the two, on the very edge of the escarpment, where the garden runs down the steep hillside. It's the home of the rambling Kiftsgate rose (Hidcote gives its name to an electric blue lavender) and of Anne Chambers, whose mother and grandmother tended the garden before her.
It really is a plantswoman's garden, with unusual species throughout – Anne and her husband are extremely knowledgeable on the plants growing in their little bit of escarpment – but take some time to sit and reflect in the Lower Garden, where the soaring pine trees shelter you as you look out across wooded hillsides and the Vale of Evesham.
Hoveton Hall Gardens, Norfolk
Popular for their azalea and rhododendron displays in late spring, these attractive and peaceful gardens are just north of the town. Various walks lead through woods and around a lake, and a walled garden has an ornamental wrought iron gate in the form of a spider. Tucked away in the woods is an 18th-century ice well, a brick-lined pit formerly used for storing ice for the house.
The woodland has several adventure trails for children and there are suggestions as to what may be seen in terms of birds, butterflies and dragonflies along the way. Buzzards and hobbies are sometimes seen in summer, as are swallowtail butterflies occasionally
Howick Hall Gardens, Northumberland
In the grounds of an 18th-century manor a few miles from the sea is one of Northumberland's finest gardens that is open to the public. Howick's flowering season starts with a dazzling display of snowdrops followed by daffodils, then rhododendrons, camellias and magnolia trees.
In high summer, the Bog Garden is a visual treat: a water garden with a lake surrounded by bushy lupins, roses, delphiniums and poppies spilling over into grassy paths. Some 11,000 trees and shrubs were planted in the arboretum by the current Lord Howick, who is an ardent collector of exotics. Many specimens were grown from seeds gathered on expeditions to China.
Kilver Court Gardens, Somerset
Once the site of the biggest woollen mill in the area, Kilver Court was purchased in 1996 by Somerset-born entrepreneur and fashion designer Roger Saul as the new headquarters for the high-end fashion label Mulberry, which he founded in 1971 just down the road in Chilcompton. Kilver's gardens were originally the 19th-century creation of industrialist Ernest Jardine, before being remodelled by the local Showering family (of Babycham fame) in the 1960s.
Their present incarnation is entirely down to Saul, who made restoring the gardens his next big project after parting company with Mulberry. The garden's real wow factor is the stupendous, 110yd-long herbaceous border, with over a thousand species planted in a sequence of beautifully choreographed colours, from dark and salad greens through to bronzes, browns and purples, then silvers and whites.
The Lost Gardens of Heligan, Cornwall
In 1997, these newly restored gardens were just starting to hit the headlines and TV screens. Everybody seemed to be talking about someone called Tim Smit who, with his friend, John Nelson, had stumbled across a forgotten Cornish garden and fallen in love with the mystery and melancholy.
Hothouses and potagers lay in the tangled embrace of briars and a jungle of tree ferns and rhododendrons had swarmed over rockeries and terraces, hiding Victorian bee boles, borders and pineapple pits. Now, more than two decades later, the gardens are fulfilling that early ideal with conviction: it's a brilliant, dramatic place, immaculate where it should be immaculate, wild and jungly where wild and jungly are required; all is designed to wow the crowds that visit in great numbers.
Sherborne Castle and Gardens, Dorset
The spectacular gardens were created in 1753 by Capability Brown with a 50-acre lake fed by the River Yeo as their centrepiece. Around the lake are sweeping lawns, majestic old trees and colourful flower borders, while the remains of Old Sherborne Castle in the distance provide a romantic backdrop.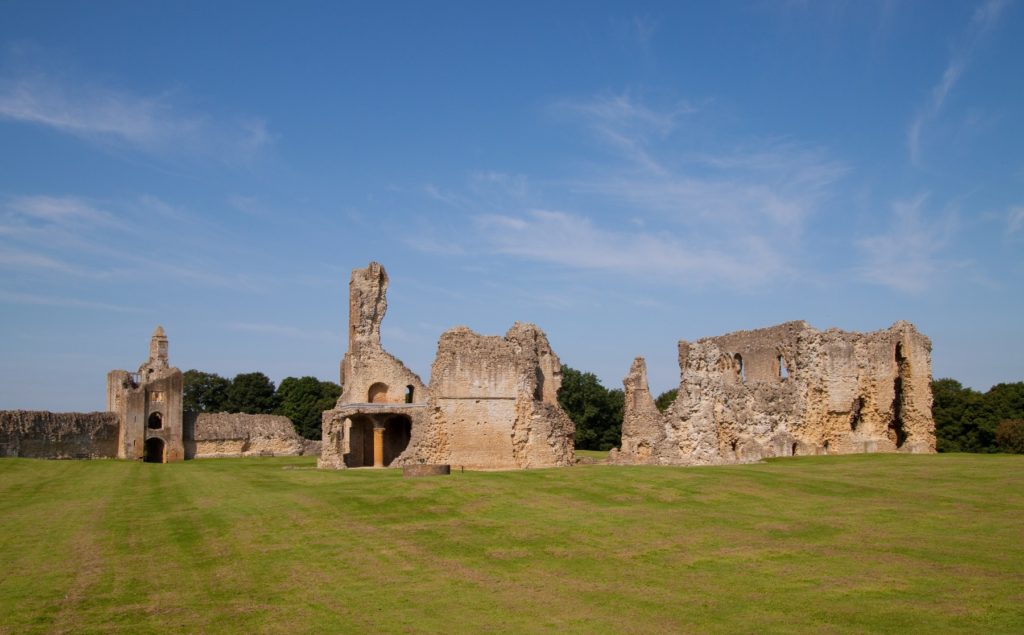 Exploring the grounds is like being lost in a Jane Austen adaptation. As you walk around the lake in the direction of Sherborne Old Castle you come to Raleigh's seat, a large stone seat where the adventurer reportedly used to sit to survey the estate and keep an eye on the road below, the main route to Dorchester. Raleigh's role in popularising tobacco in England is well documented and legend has it that a servant happened upon Sir Walter smoking his pipe at the stone seat and, thinking his master was on fire, threw a pitcher of beer over him to extinguish the flames. Raleigh's ghost reportedly walks the castle grounds and sits on the stone seat gazing longingly across the estate.
West Dean Gardens, Sussex
Restored after devastation in the 1987 storm, the 90-acre gardens that adjoin West Dean College in West Sussex and flank the sweeping lawns are a visual treat: the formal part of the gardens is narrow and linear, with sudden changes in mood, and spreads along a seasonally flowing tributary of the River Lavant.
The gardens include climbing roses, hydrangeas, an Edwardian vine-clad pergola, a totem pole, clematis, ferns, a lily pond, an arboretum and a spring garden with subtropical species, tree ferns and rustic flint bridges and a thatched shelter. In the walled fruit garden are beds edged with low box hedges, fruit trees trained against the walls and a splendid circular potting shed with a thatched roof. The kitchen garden, also walled, perpetuates the grand Victorian tradition of rearing tender plants in hot houses.
The Yorkshire Arboretum, North Yorkshire
This delightful rural escape was always a lot less crowded than the big house next door. Although it is sited on the Castle Howard estate and was set up by the Royal Botanic Gardens at Kew, the arboretum trust is independent of both. It exists to manage the huge collection of trees planted here in 1975, and to entertain and educate visitors in all things woody.
There is lots to do here, especially for families, with the most obvious being a walk to see the trees, either on the one mile short trail or on the long trail of 2½ miles into the wild corners for the more energetic. For keeping children entertained, the treasure hunt, leaf bingo and orienteering course work really well. The trust have worked hard to make everyone welcome – those with an artistic bent can enjoy a community sculpture trail, visitors with limited mobility can hire a motorised buggy, and dogs and their walkers are actively encouraged.