With the days getting shorter and temperatures swiftly dropping, many people are starting to yearn for some winter sun. And rest assured, you're not alone if your first thought is of the Caribbean. This laidback corner of the globe is the perfect destination to relax and recharge.
Recent months have seen a number of Caribbean countries reopen their doors to international visitors. For so many of these island nations, foreign tourism is a crucial component, if not the mainstay, of their economies. But it has been a delicate balancing act – the eagerness to welcome travellers back to their shores is offset by the fear of Covid-19 cases rising with the increase of foreign tourists.
So to cut through the confusion, we've outlined exactly which Caribbean countries are open for a spot of winter sun and what the all-important entry restrictions are for each.
Antigua and Barbuda
Covering about 108 square miles, Antigua is the largest of the Leeward Islands and one of the most popular. Its coastline, curving into coves and graceful harbours with white-sand beaches fringed with palm trees, is among the most attractive in the West Indies.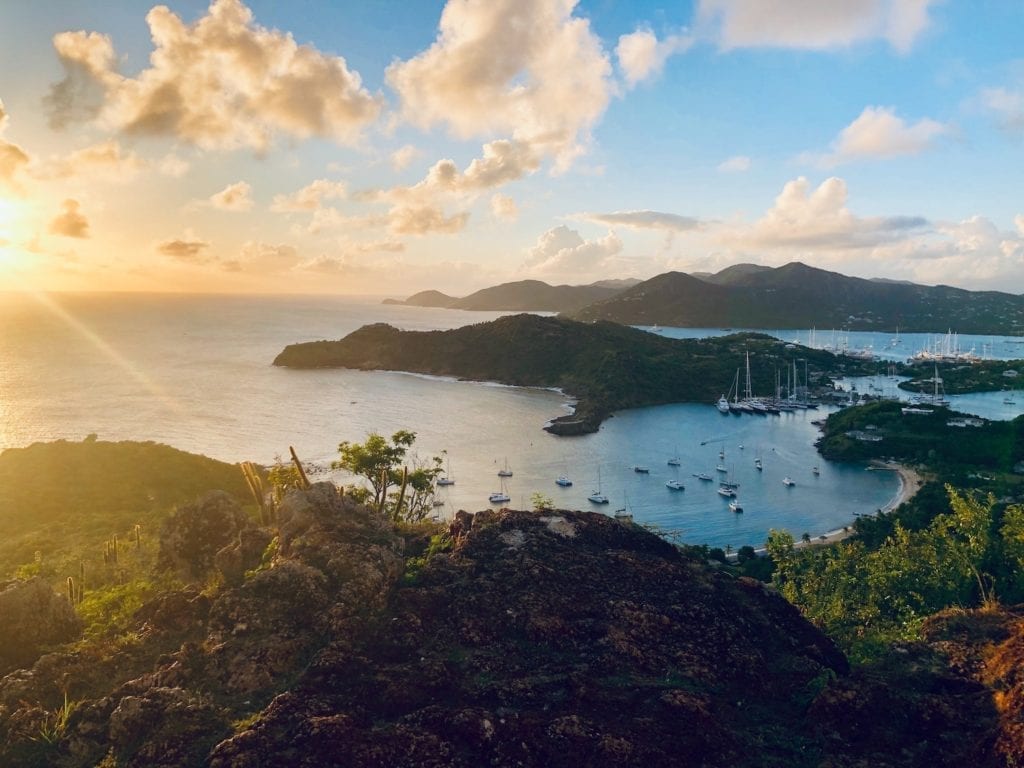 In our opinion, English Harbour is particularly picturesque, with yachts filling a historic bay that has been a popular staging post for centuries. Close by is the now fully restored Nelson's Dockyard, the only existing Georgian Naval Dockyard in the world. Both sites are well worth a visit.
Barbuda, one of Antigua's dependencies, lies some 30 miles north. This is a tiny, remote, virtually flat coral island dotted with mangrove-lined lagoons and some spectacular swathes of near-deserted beaches. Although there are a number of accommodation options, these tend to be in the luxury bracket. We would recommend visiting for the day on the ferry from Antigua.
Entry requirements – Travellers must fill out a Passenger Registration Form at least 72 hours before boarding their flight and will have to complete a health declaration form upon arrival. 
Visitors must also present proof of a negative PCR test taken no more than 7 days before departure. A test will also be administered upon arrival and could take 24-96 hours for result. Travellers must quarantine while they await test results.
Barbados
The south of the island is typically the package-holiday end with a cheerful, relaxed atmosphere and the best beaches. The east is wild and untamed, a world apart, where the Atlantic crashes into cliffs, eroding the coastline and creating beaches of a rare beauty.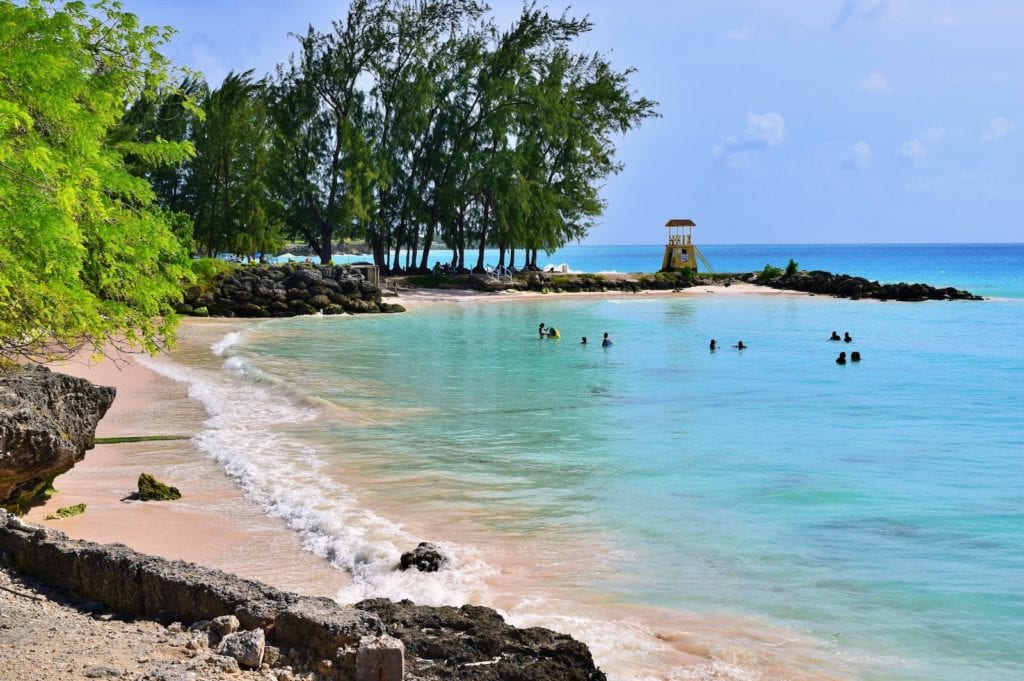 Head to the hills inland to explore relics of colonial days such as plantation houses, signal towers, tropical gardens, museums and rum distilleries. The island itself is divided into 11 parishes named after 10 saints, Christ Church being the 11th. Many of the parish churches are impressive buildings so are a must-visit for architecture fanatics.
Entry requirements – Barbados has divided all arriving tourists into four groups based on their country of departure: very low-risk, low-risk, medium-risk and high-risk.
All travellers will need to fill out an Online Immigration Form, which must be completed 24 hours prior to departure.
Those arriving from very low-risk destinations can enter without testing or quarantine; those coming from low-risk destinations must present a negative PCR test taken within 72 hours of departure. Those arriving from medium-risk destinations must bring a negative PCR test taken within 72 hours of departure and will be monitored (not quarantined) for 7 days after leaving the airport. Effective 1 October, medium-risk persons will be required to take a second PCR test upon arrival. 
Those coming from a designated high-risk destinations (includes UK) must bring proof of a negative PCR test taken within 72 hours of departure and then will be semi-quarantined at their approved hotel or villa (they can use some of the property's amenities). On day 5-7 of the quarantine they can take another PCR test and will be released if negative. Click here to see the lists.
Cuba
Much of Cuba remains in a time warp. In city centres, from Havana to Santiago, ramshackle streets are lined with decaying colonial mansions and art deco towers, while brutalist Soviet apartment blocks dominate the suburbs. American Cadillacs from the 1950s chug alongside horse-drawn carriages and arthritic rickshaws are swiftly overtaken by bright yellow eggshells on motorbike chassis.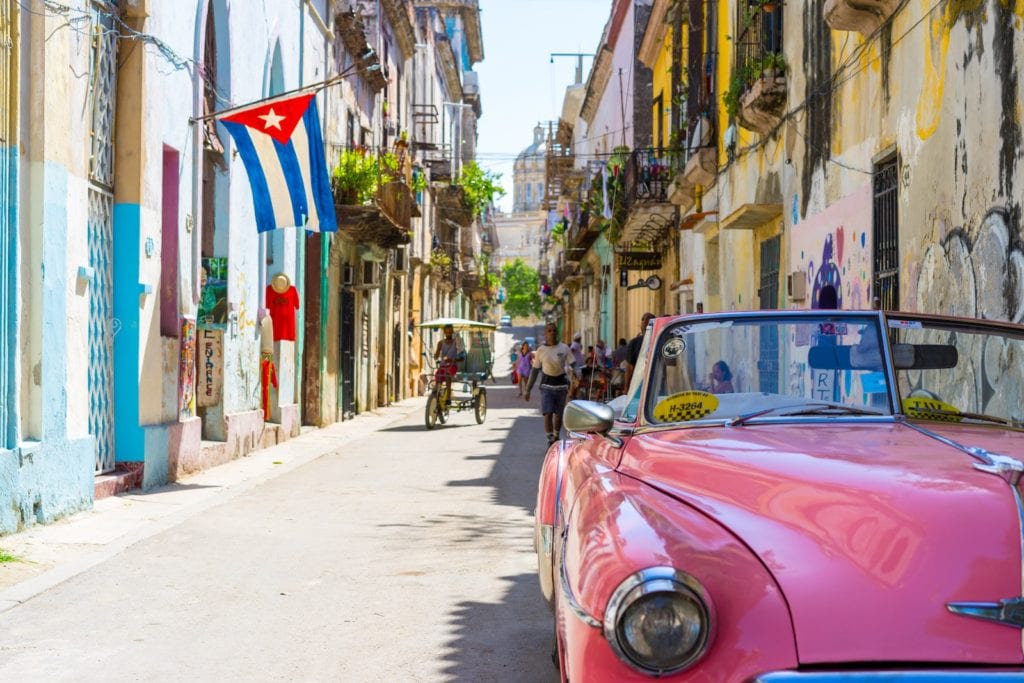 Being the largest island in the Caribbean, Cuba offers plenty of scope for exploration. You can cycle from one end to the other, dive around offshore cays and coral gardens, hike in the mountainous forests to secluded waterfalls or simply laze on a deserted beach. With miles of sand and pretty harbours, you'll easily find an idyllic, isolated spot.
Entry requirements – The whole of Cuba is now open for tourists. All travellers will be tested upon arrival, with a maximum quarantine period of 24 hours while they await results.
Dominica
Dominica certainly lives up to its billing as the Caribbean's 'Nature Island', for here you will see nature at its most brutal, its most dramatic, and its most beautiful all at the same time. The island has nine active and dormant volcanoes, with diverse habitats that include cloudforest, montane forest and swathes of lush rainforest. Tumbling down from the elevated interior are hundreds of rivers, each one with countless cascades and waterfalls, as well as the infamous Boiling Lake.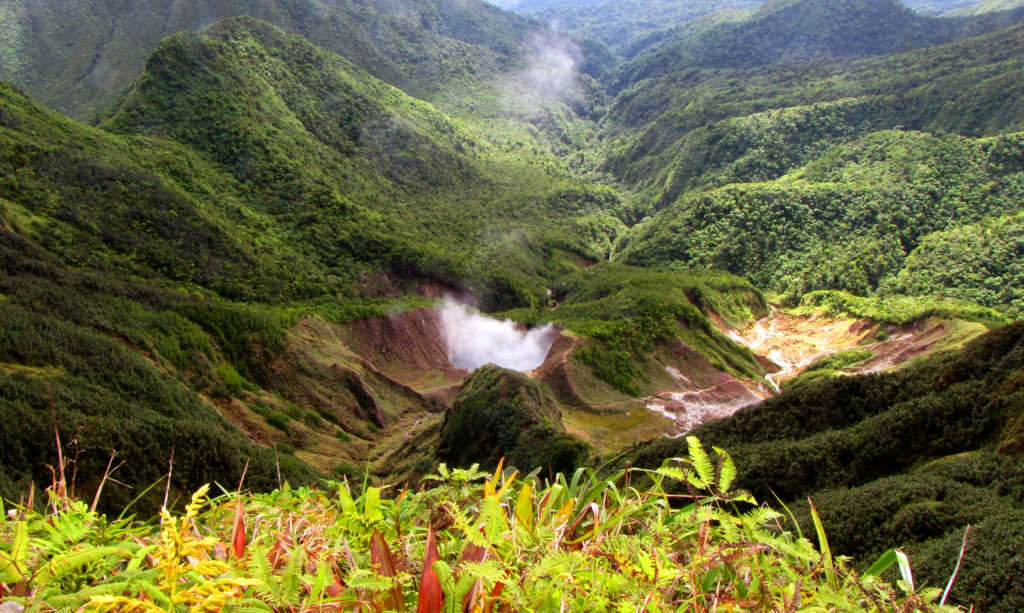 Covered in a vast network of hiking trails, including the 200km long Wai'tukubuli National Trail, Dominica is perfect for lovers of the great outdoors. It is also a highly regarded diving destination, with a good marine reserve system, and for much of the year you can see whales and dolphins offshore.
Entry requirements – Dominica has different entry requirements based on the traveller's departure country and its associated level of risk.
All must complete an online questionnaire at least 24 hours before departure. Except those arriving from Barbados, all persons must present a negative PCR test taken within 72 hours of departure and must undergo a Rapid Diagnostic Test (RDT) upon arrival. 
On top of this, those arriving from low-risk destinations will be monitored for 7 days at place of residence; those coming from medium-risk destinations will be monitored for 14 days with an optional PCR test on day 5 to end the monitoring; those arriving from high-risk countries must quarantine for a minimum of 5 days (PCR test available on day 5). Click here to see the lists.
Dominican Republic
The Dominican Republic is one of the most diverse countries in the Caribbean. You can laze on the beach under swaying palm trees with the blue sea lapping at your toes. Or you can don a wet suit and tackle the rapids on rushing mountain rivers. You can leap off waterfalls, hike up the highest mountain in the West Indies, or cycle the country paths and tracks.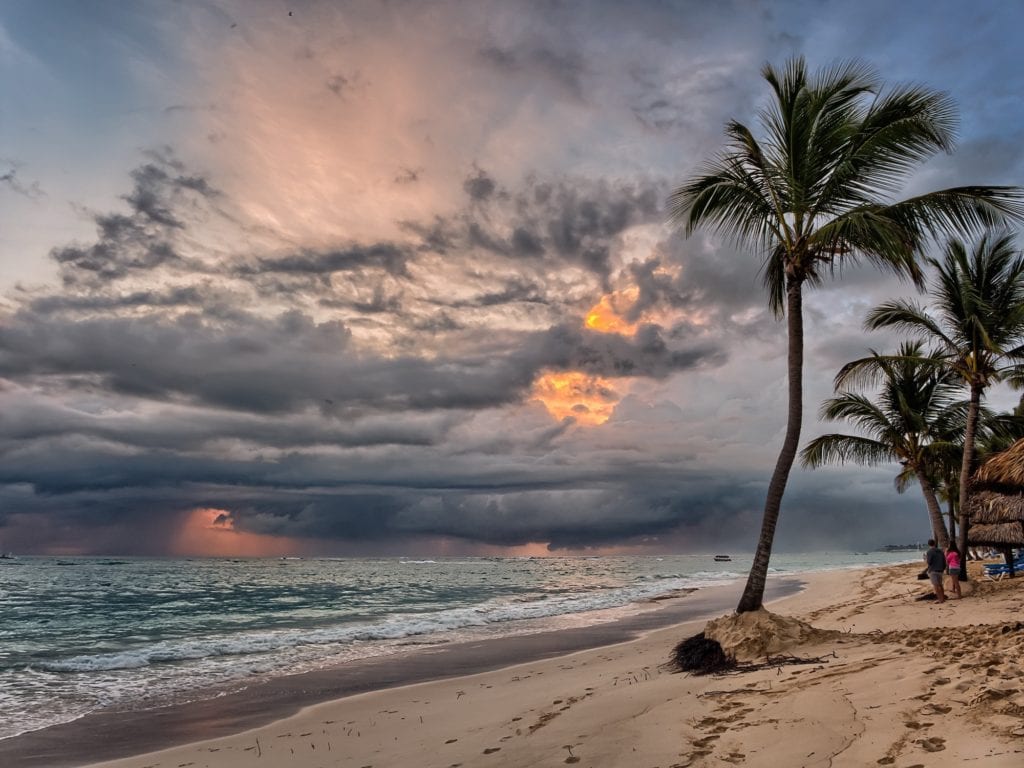 National Parks protect a range of ecosystems, from subtropical dry forest to cloud forest, home to many birds and other wildlife. If you tire of natural wonders, there are plenty of historical sites to investigate. In addition to Spanish colonial buildings, there are Taíno archaeological sites and cave drawings dating from well before Columbus set foot on the island declaring it to be the most beautiful he had ever seen.
Entry requirements – Upon arrival, authorities will randomly administer a RDT to between 3% and 10% of passengers. Passengers showing Covid-19 symptoms will also be tested. 
Grenada
Grenada is a Caribbean country with everything; picture-postcard beaches, a beautiful mountainous interior with verdant forests and a vibrant cultural heritage. Watersports enthusiasts can scuba-dive to interesting shipwrecks, an underwater sculpture gallery, and colourful coral reef systems. The water here is so blue and clear that coral formations can actually be spotted from the air.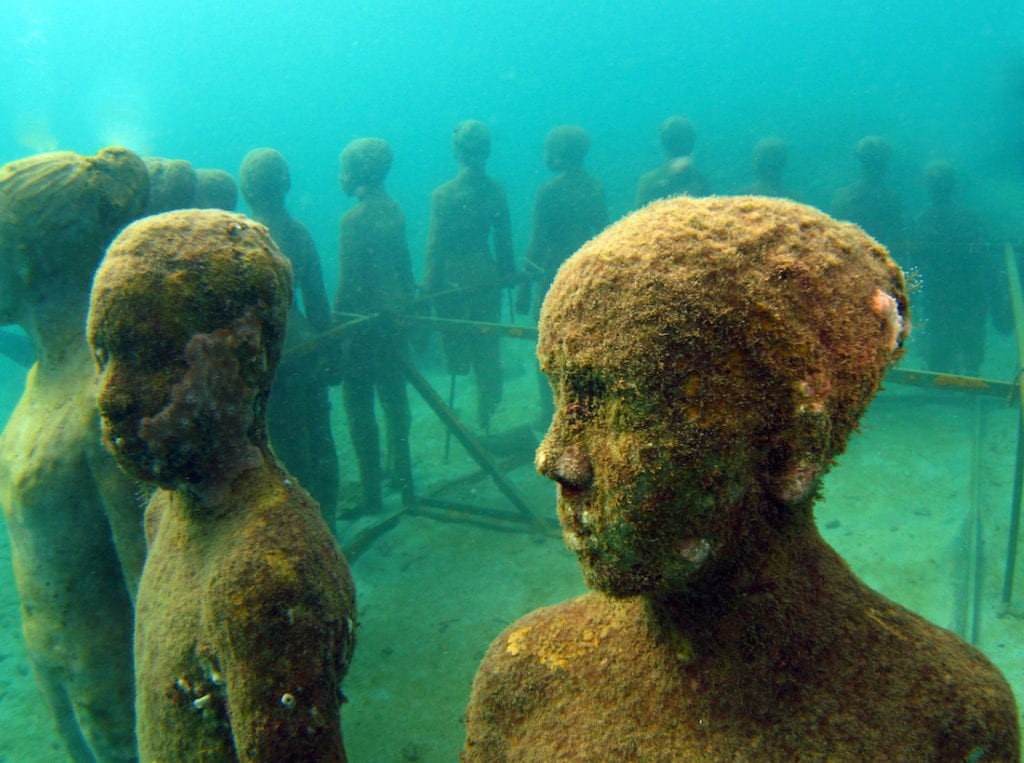 Above all, a holiday to this tri-island nation is a trip with spice – literally. One of the world's largest nutmeg and mace producers, its organic cocoa crops are the key ingredient of some of the best chocolate you have ever tasted.
Entry requirements – A negative PCR test taken within 7 days of travel must be presented. A minimum of 5 days observation and quarantine at approved accommodation will then take place. Visitors will have the option on day 4 to have another test to be allowed into the community. If they wish to remain at the hotel for the duration of the visit, this is not required. Click here for more information.
Haiti
The country has long been the media's perennial bad news story, but in recent years a more positive narrative has begun to emerge and tourism is undoubtedly integral to this. Put another way, Haiti is the last great undiscovered travel frontier of the Caribbean.
Here you'll find sugar-sand beaches and rocky coastlines, fertile valleys and a mountainous interior studded with forts and spectacular waterfalls. Combined with the nation's rich cultural heritage and dramatic history, Haiti promises to captivate all who visit.
Entry requirements – A negative PCR test is not required at this time and there is no mandatory testing upon arrival. There are mixed reports on quarantine – some say a 14 day quarantine is mandatory while others say this is not yet in effect. Should you have any more information on this matter, please do get in touch with us. 
Saint Lucia
Along with Dominica, Martinique, Grenada and Saint Vincent and the Grenadines, Saint Lucia is part of the Windward Island Chain – a series of volcanic peaks jutting out of the sea. Sulphur fumaroles and hot springs are evidence of the dormant volcanoes, while the volcanic soil provides immense fertility.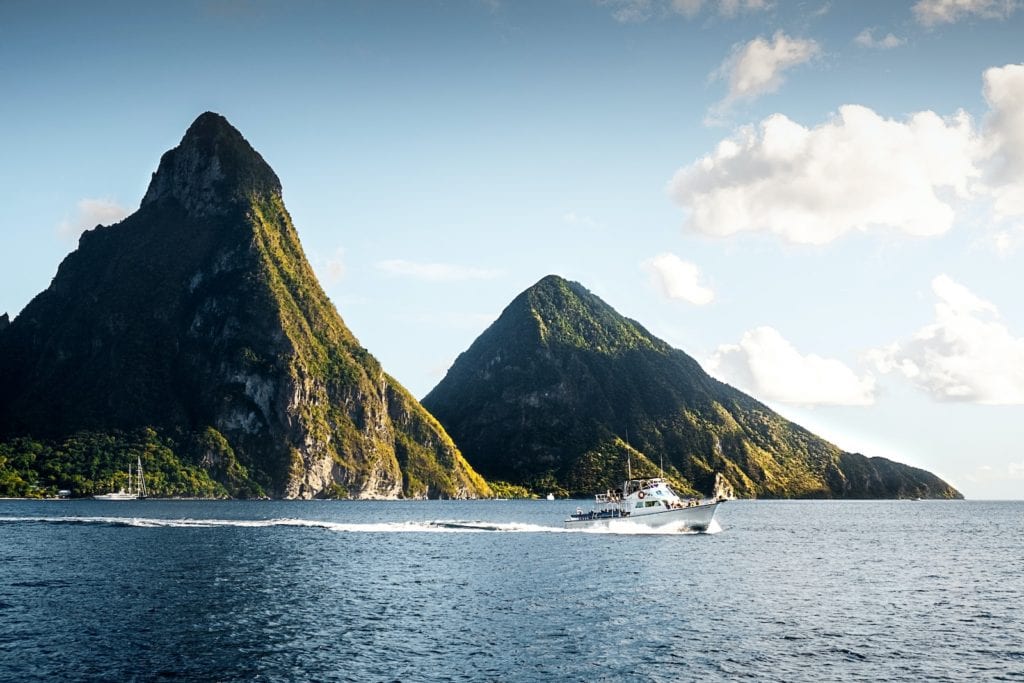 The island is a haven for birds with lots of endemic species, while the sea is teeming with fish and other marine life, including whales and dolphins. Hikers and birdwatchers are spoilt for choice, with many rewarding trails through forested mountains, following rivers and along beaches. There is always something to do and an action-packed holiday can include any number of watersports, such as sailing, kayaking, diving and snorkelling.
Entry requirements – All arriving tourists (except those from CARICOM bubble) must present a negative PCR test taken within 7 days of departure. All must complete a Pre-Arrival Registration Form within 3 days of departure and have a copy with them upon arrival. There is a mandatory 14 day quarantine at certified accommodation on the island for all travellers, except those from CARICOM nations. For further information, click here.  
Saint Vincent and the Grenadines
The largest island at 21 miles long and 11 miles wide is Saint Vincent, the so-called 'mainland'. It is relatively uncommercial, with a lush rainforest and mountainous interior, as well as beautiful black sand volcanic beaches and traditional fishing villages. Hiking and birdwatching are rewarding activities, and underwater diving and snorkelling on the unspoiled reefs offer a colourful adventure.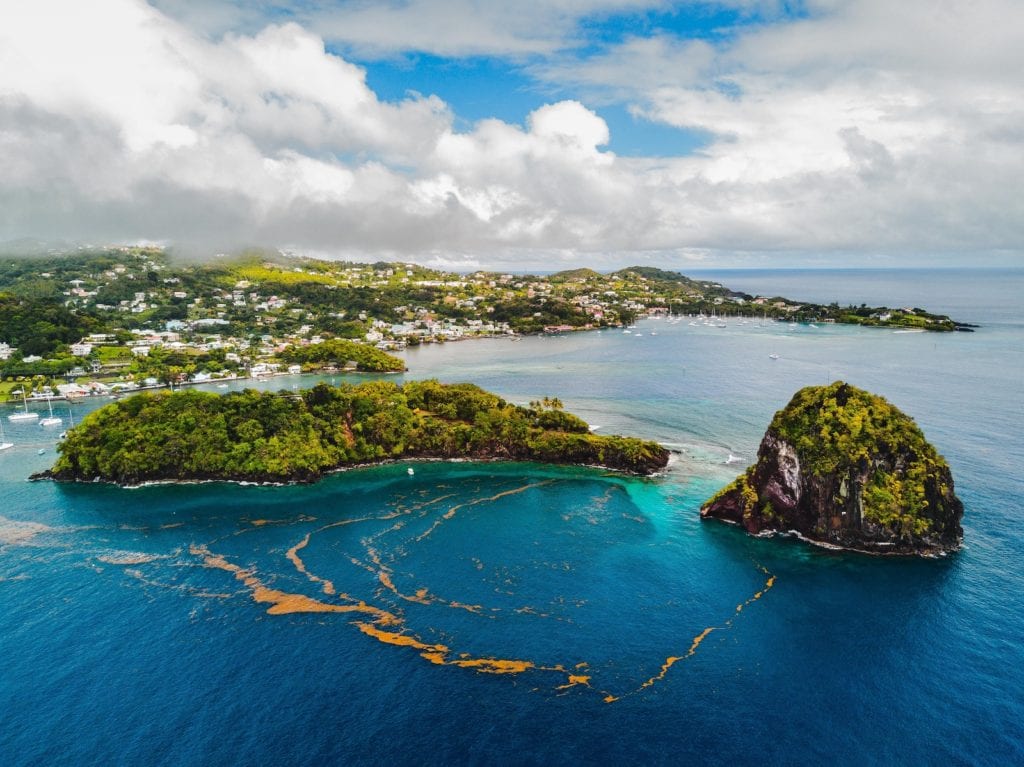 Additionally, Saint Vincent is widely known for the superb sailing conditions provided by its 32 sister islands and cays in the Grenadines. However, there are also peaceful and unpretentious corners on these islands that still bestow a dose of classic Caribbean charm, away from the busy marinas.
Entry requirements – Saint Vincent and the Grenadines has different entry requirements based on the traveller's departure country and its associated level of risk. 
Regardless of the departure country, all travellers must fill out a Pre-Arrival Travel Form. Those coming from CARICOM countries must present a negative PCR test taken within 7 days of departure.
Those arriving from all other nations (except USA) must present a negative PCR test taken within 5 days of departure or take one upon arrival with an agreement to quarantine until a negative result comes through.
USA visitors must present a negative PCR taken within 7 days of departure and will be tested again upon arrival. They must arrive with proof of payment for a Ministry of Tourism approved hotel for a quarantine of 5 days, at which point they will be tested again. Upon testing negative, the traveller must quarantine at a hotel/rental of their choice for another 9-16 days, as directed by the health officer at the time.
More information
Start planning your trip to the Caribbean with our guides: