Written by Bradt Travel Guides
The Azores: for whale watching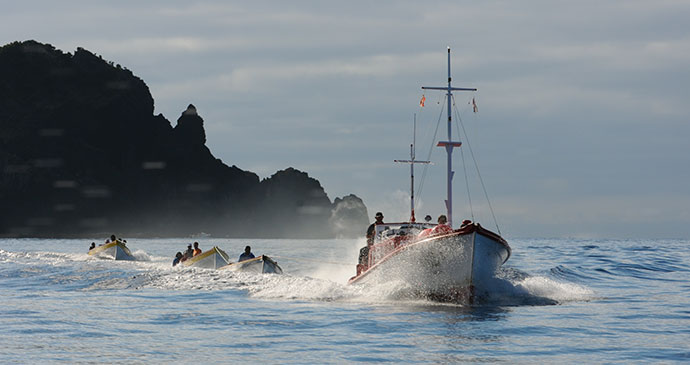 © Henman, Shutterstock
Whale-watching season begins in the Azores, in April a world hot-spot for cetaceans. The exhilaration of being in a small boat in the middle of the Atlantic can be exciting enough, but to be close to a pod of whales and able to stop and quietly watch these huge and intelligent animals makes the experience a memory of a lifetime.
East Devon: for The Exeter Festival of South West Food & Drink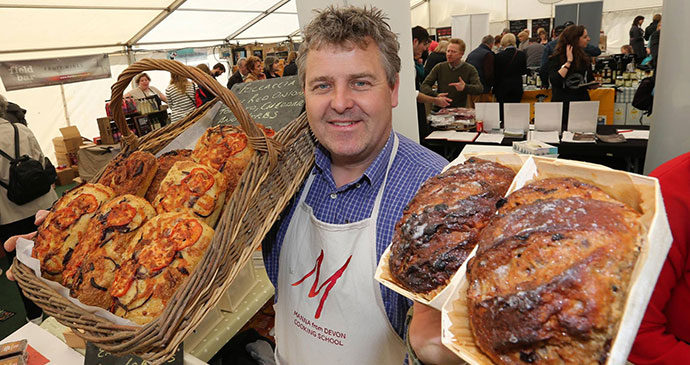 © Exeter Festival of South West Food & Drink
This important annual event, started in 2003 in Exeter, takes place over three days towards the end of April in the courtyard of Exeter Castle and the surrounding Northernhay Gardens. Attracting about 20,000 visitors, it's a not-for-profit event, run with the support of Exeter City Council and numerous other sponsors.  The Darts Farm 'Food for Fun' teepees offer masterclasses and hands-on educational activities, as well as wonderful foods cooked over a wood-fired oven. There are children's events, a 'bake-off', and delicious things to eat just about everywhere.
Northern France: for kite flying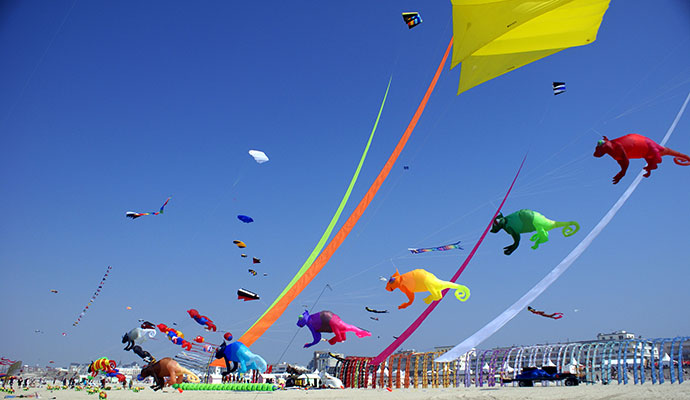 © freephoton, Dreamstime
Beware low-flying kites at Berck-sur-Mer … this breezy beach hosts the International Kite Festival in early April, which sees professionals and amateurs show off their skills in a kaleidoscope of colour and shapes. It is held on the same sandy site where famous aviator Louis Bleriot organised the first international competition for aéroplages, the ancestor of sand-yachting, in 1907. No kite of your own? Then simply admire the hundreds tied to weights. With tents and stalls selling goodies from the Nord-Pas de Calais region, it's all good family fun.
Uruguay: for the Semana Criolla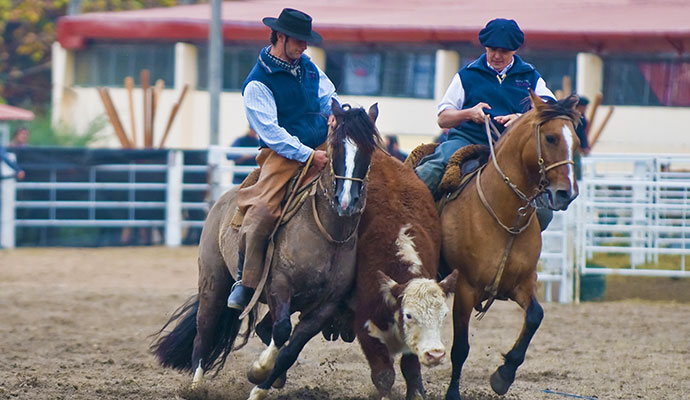 Gauchos galore at Uruguay's Countryside Week © Kobby Dagan, Dreamstime
Semana Criolla (Countryside Week, more or less) is hosted by the Sociedad Rural in the Parque del Prado in Montevideo. There are rodeos and asados, arts and crafts for sale and live music, and hordes of people, more from the countryside than the city, with special trains and buses coming in from all around. There's also a rodeo in Parque Roosevelt the same week, but the Rural Show in the Prado is the main event, with quite staggering levels of horsemanship on display.
Madagascar: for stink fighting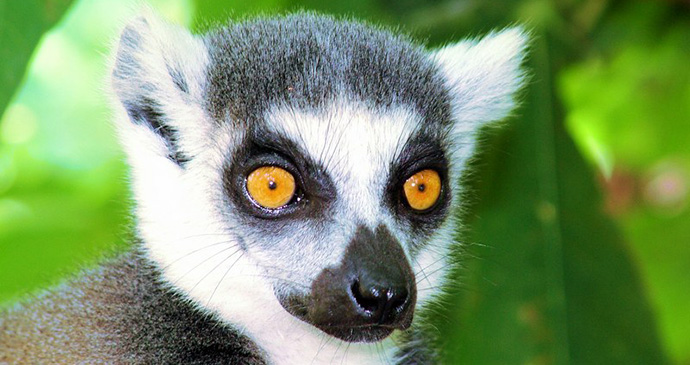 © Daniel Austin
Mating season for ring-tailed lemurs begins in mid April, when males can be seen engaging in ritual 'stink fights' throughout their territory in southern Madagascar. These impressive displays involve them impregnating their tail with odour from their scent glands and then wafting it dramatically at their rivals.
Portugal: for coastal hikes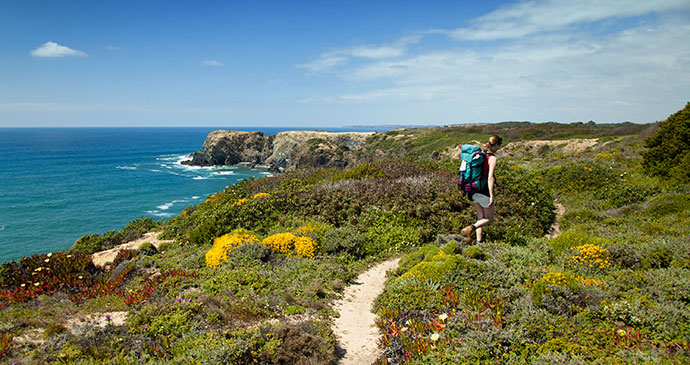 The Rota Vicentina offers one of Europe's most visually-striking coastal walks © Hans Slegers, Dreamstime 
There's no better time to walk Alentejo's Rota Vicentina coastal trail than April, when the air is cool and myriad meadows are bursting into bloom. Walk through them and along deserted strands of silky-soft sand, over rugged cliffs and into little coastal villages where you can order fresh Atlantic fish for the price of burger back home.
Oman: for dolphin watching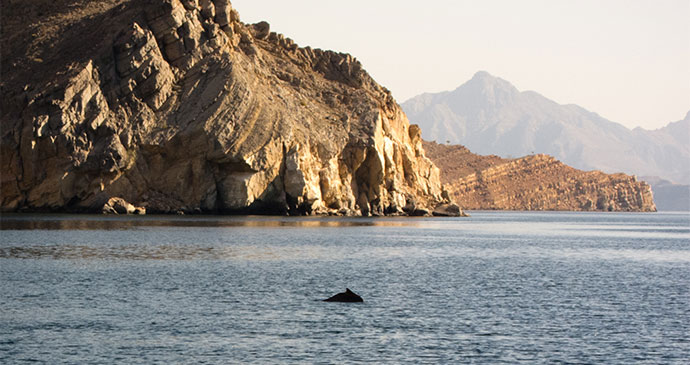 © Sarah Dreyer, Dreamstime
Boat trips to Fahal Island and the fjords can be arranged all year round, and dolphins have no special season, but April is a good time in Oman's Musandam Peninsula, before the summer heat has built up and when the pastures are at their greenest. The dolphins are at their most active in the early morning and at sunset.
---
Inspired? Start planning your last-minute getaway with 10% off our guides: