Written by Bradt Travel Guides
Espelette Pepper Festival, France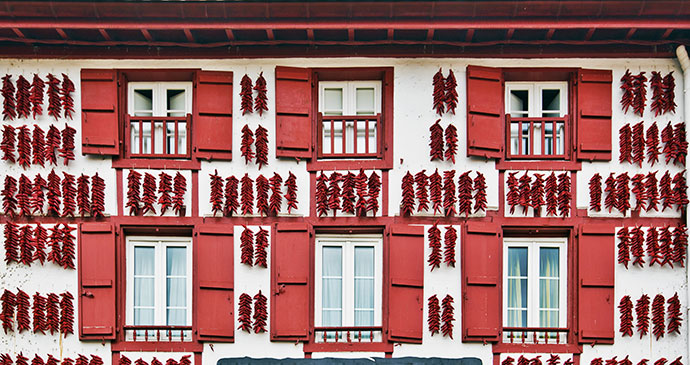 Houses adorned with peppers in Espelette © Sasha64f, Shutterstock
No-one knows exactly where it came from, the Espelette pepper. Maybe it was brought back from Mexico by a returning emigrant. Anyhow, the tiny, spicy red condiment has found its home-from-home in Espelette in the French Basque Country, and they don't half-celebrate its presence in the last week of October. Safely harvested and dried in the sun, it's time to let rip with dancing, music, communal meals and – of course – the Benediction of the Pepper. Crazy but fun.
Zeytlinik Olive Festival, North Cyprus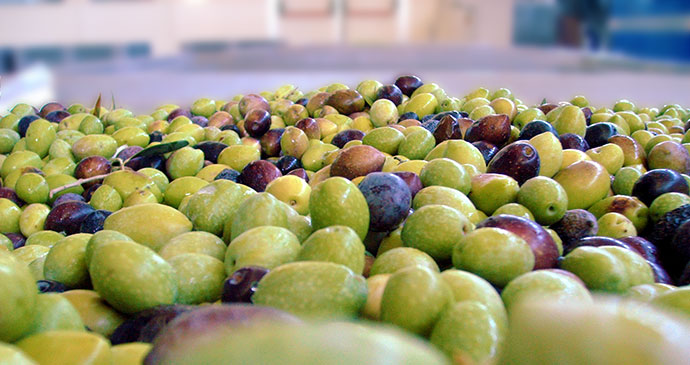 © giroud, Wikimedia Commons
How many recipes can you think of using olives? None? Oh well, just join in the drinking, dancing and playing table tennis! The Girne area in North Cyprus celebrates its olive festival in October. It's held in the little village of Zeytinlik, a few kilometres to the southwest of town and lasts for a week. It features all types of music from teen orchestras through to Turkish pop, with a dash of folk and Latin on the way. As well as the music, there are folk dance displays, darts and table tennis tournaments, free nibbles, plays, processions, olive-branch burning and basketball competitions. And, of course, a chance to taste and purchase olives and olive oil.
Wigtown Book Fair, Dumfries & Galloway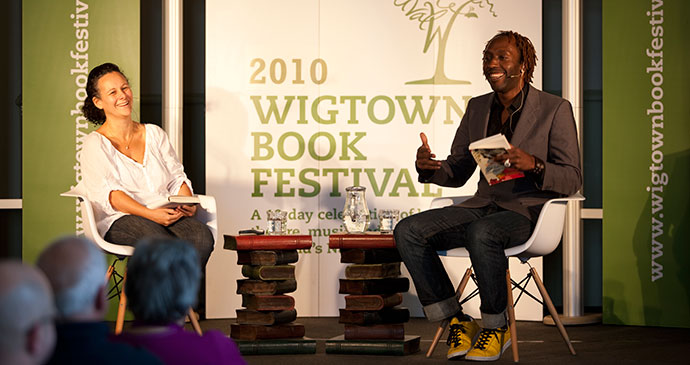 © Wigtown Book Festival
A page turner of an event: Wigtown Book Festival in Dumfries & Galloway offers more than 180 events for adults, children and young people spanning literature, music, film, theatre, arts and crafts. Running from late September through to early October, the festival has welcomed speakers such as Ian Rankin, Celia Imrie, and Joanna Lumley.
Hippo migration, Tanzania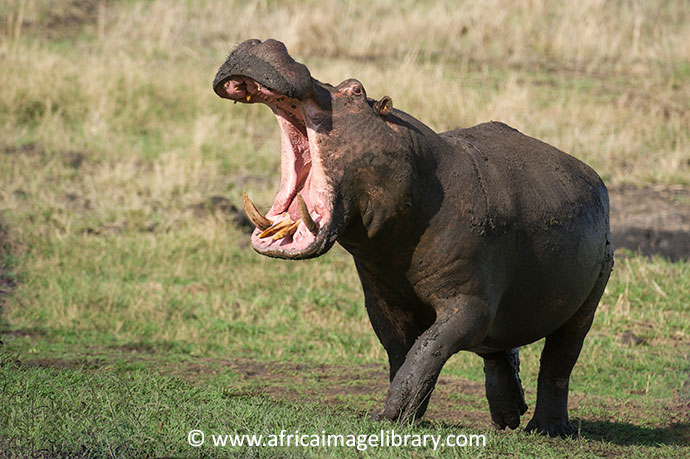 © Ariadne Van Zandbergen
The little-visited Katavi National Park in Tanzania offers superb dry-season game viewing, especially towards the end of the season, in late September and October, when the rivers usually dry up altogether. A few thousand hippos are forced to relocate to a series of muddy pools fed by natural groundwater springs, where they lie cheek to jowl not only with each other, but also with some massive adult crocodiles, a foe they would normally avoid.
Salone Nautico, Liguria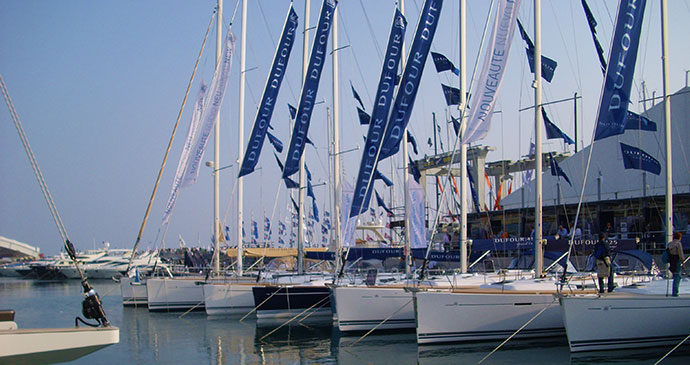 © Alessio Sbarbaro, Wikimedia Commons
One of the world's great boat shows takes place every October in Genoa, Liguria – a city with a rich maritime history. At Salone Nautico over 2,500 sailing boats and luxury yachts are on show. Liguria is world famous for its shipyards and the luxury sailing craft they produce and is also Italy's premier boating region.
Celtic Colours International Festival, Nova Scotia
Head to beautiful Cape Breton Island in Nova Scotia to be inspired by this joyous festival celebrating not just the best of Celtic music and culture, but also nature's wondrous displays of autumn foliage. Tap your feet – or, better still, dance – at a ceilidh, and marvel at the spectacular scenery.
Track turtles in Ghana
Usually starting in late August or early September, Ghana's turtle-breeding season is in full swing come October, usually running on through to March. These gigantic marine reptiles typically lay hundreds of eggs on the beach, and leave them to hatch a few weeks later. The only two official sites for nocturnal turtle tracking recognised by the Ghana Wildlife Division are at the Muni-Pomadze Ramsar Wetland outside of Winneba and the Songar Ramsar Site west of Ada Foah.
---
Fancy booking a last-minute getaway? Treat yourself to 10% off all our guides: