Written by Bradt Travel Guides
Jazz Festival Sarajevo, Bosnia and Herzegovina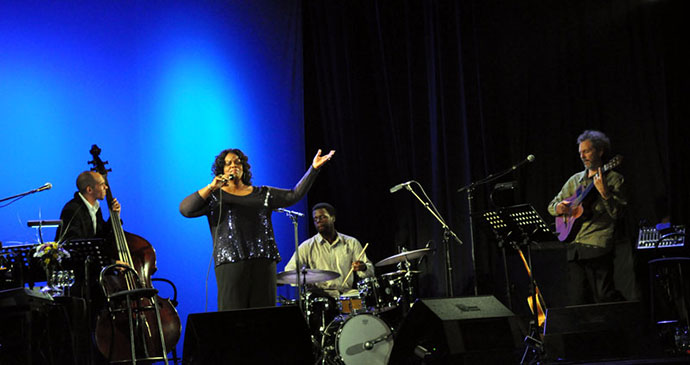 © me5otron, Wikimedia Commons
Bosnia and Herzegovina's Jazz Fest Sarajevo has ceremoniously kicked off every November since 1997, and is only getting better. The festival's director, Edin Zubcevic, likes to mix things up and never goes for a clear cut genre of jazz, but instead, is always looking for something new, creative and exciting. This year, cutting edge artists like Turkey's Taksim Trio and Germany's Inside Out will play centre stage, as well as bigger performances like John Zorn's Bagatelles Marathon, presented by eleven different esembles. After each concert there is a late night jam session, usually in a smoky, over-crowded basement bar somewhere in town.
Puno Week, Peru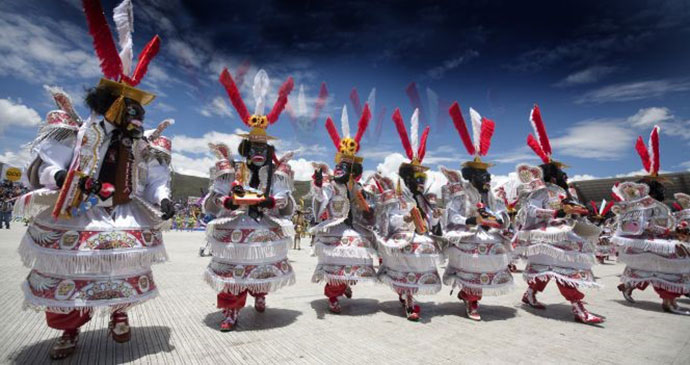 © cincodias, Wikimedia Commons
The fiesta capital of Peru celebrates its Amerindian roots in a week packed with processions. Starting with a huge parade from Lake Titicaca into town, the locals recall the legend of the first Inca who arose from the lake to establish the empire. Additionally, at the beginning of the month, you can join in on the especially joyous Day of the Dead celebrations, with picnics in cemeteries.
Winter walks, Peak District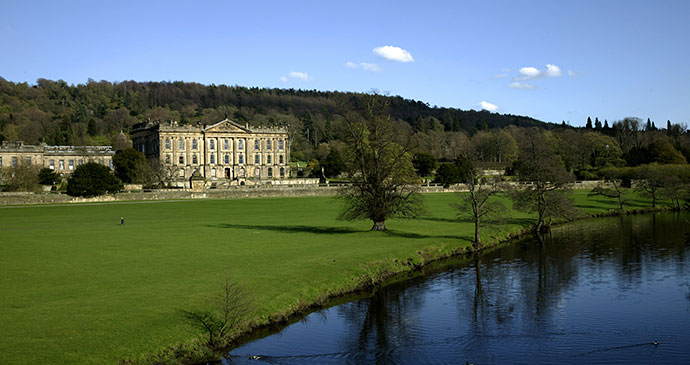 Chatsworth House © David Muscroft, Shutterstock
Wrap up warm and choose a clear, bright day to walk the grounds of the Peak District's stately homes, now that most of the tourists are gone. Chatsworth House and Lyme Hall offer acres of woodland and open parkland, dotted with hunting towers and herds of deer. Rent one of the available estate cottages, and enjoy a winter break in the solitude of the estate park and woodland.
Bazar Art, Uzbekistan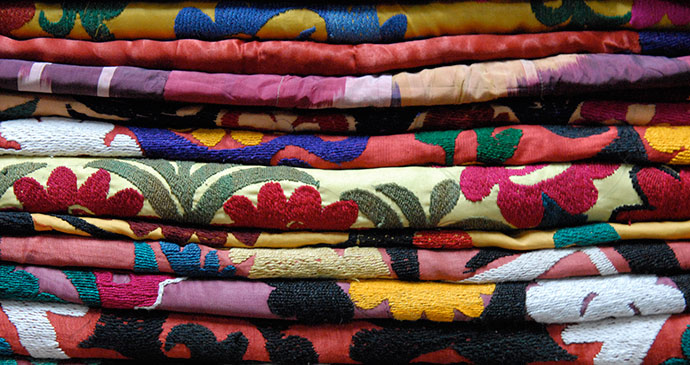 © Sophie Ibbotson and Max Lovell-Hoare
Bazar Art is an annual art festival in Tashkent, Uzbekistan. Bringing together fine artists, craftsmen and their work from around the country, the event includes demonstrations and master classes as well as art exhibitions and shopping opportunities.
Bat migration, Zambia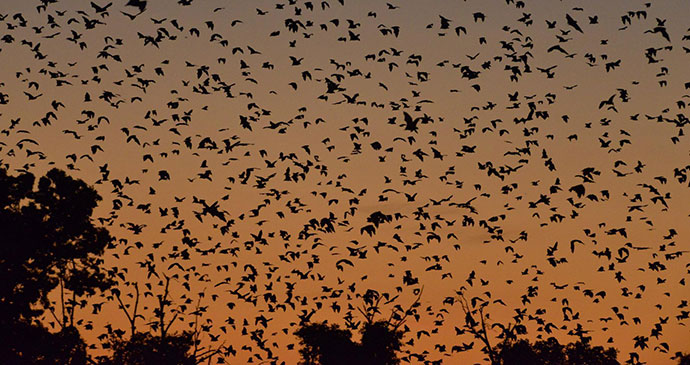 Kasanka National Park © Chris Meyer
Little known outside Zambia, Kasanka National Park comes into its own when literally millions of fruit bats home in on the riverine trees for the annual fruitfest. Watch from a tree, hide if you can; crocodiles tend to occupy the ground space in the hopes of catching a bat that's toppled from an overweight branch.
Polar Night and the aurora borealis, Sweden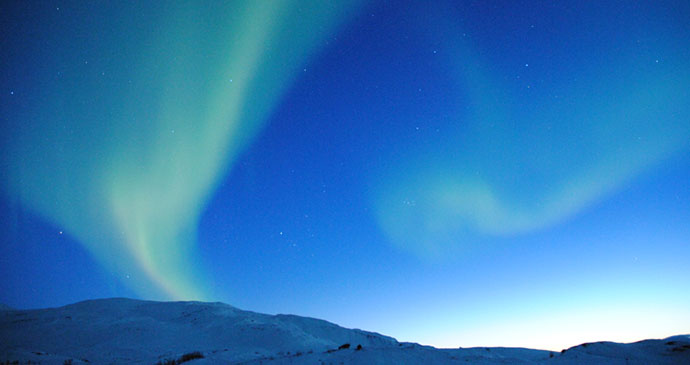 © Chad Blakely, Wikimedia Commons
Come November in Lapland, the region's northerly location means daylight is scarce. However, it's the perfect time to spot the northern lights, or aurora borealis. Though there's no individual place to guarantee seeing the natural phenomenon, Abisko in Sweden boasts the cleanest skies in the country. Ride the chairlift to the top of Nuolja mountain to the Aurora Sky station and stare up to the heavens, you may just get lucky!
---
Fancy booking a last-minute getaway? Treat yourself to 10% off all our guides: