Written by Bradt Travel Guides
Mummers' Festival, Bulgaria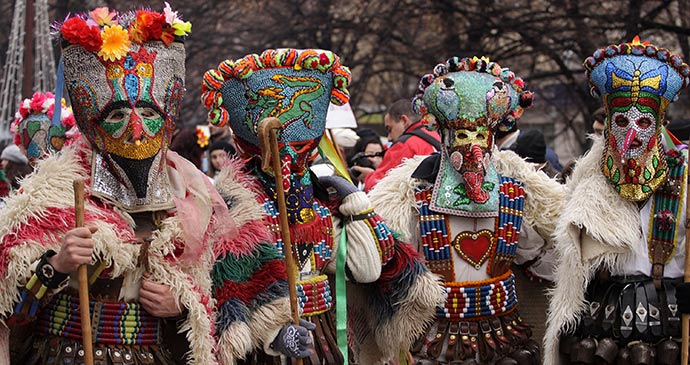 © djumandji, Shutterstock
Brighten your winter days at Bulgaria's Mummers' Festival in Pernik. Listen to the clamour of the huge bells strapped to the performers' bodies and admire the amazing homemade costumes representing goats, bulls, rams and cockerels. The mummers (kukeri) are all men who jump and dance to scare away evil spirits and express hopes for good health, a good harvest and happiness.
Baroque Music Festival, Malta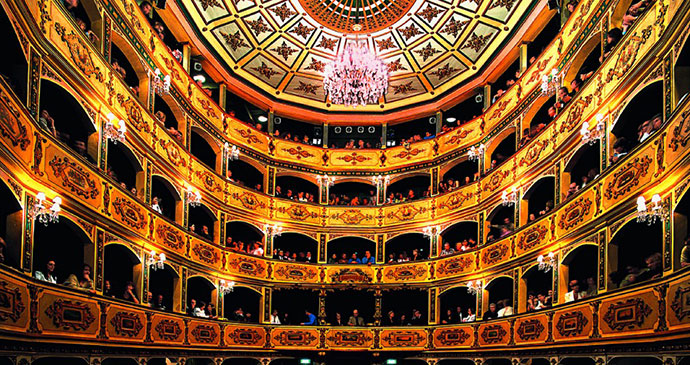 The Manoel Theatre in Valletta is one of the oldest theatres still in use in Europe © www.viewingmalta.com
A Baroque feast for the ears and eyes. In this annual festival, national and international musicians perform Baroque music in the perfect period settings of the capital of the Knights of St John, Malta. Concerts are held in the Knights' delightful little Manoel Theatre and their Baroque extravaganza, St John's Co-Cathedral.
Climb Kilimanjaro, Tanzania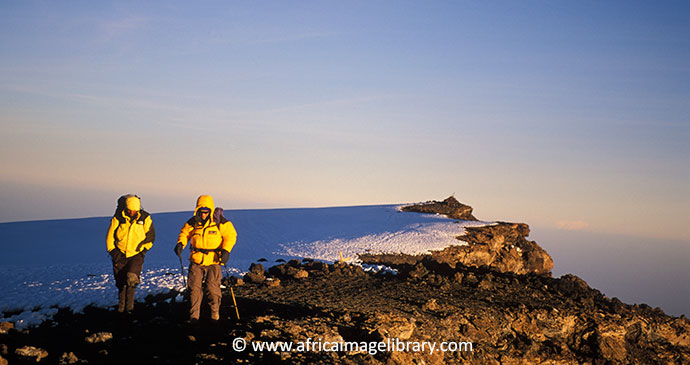 The summit of Mount Kilimanjaro: Uhuru Peak © Ariadne Van Zandbergen, Africa Image Library, www.africaimagelibrary.com
From now until the end of March is the ideal time to climb Africa's highest summit in Tanzania – it's the dry season, with the best chance of clear skies at high altitudes, but tourist numbers remain relatively low.
Jashn-e sadeh, Iran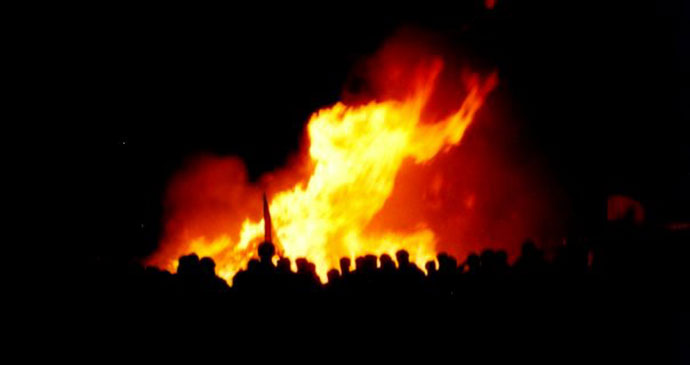 © Iranianson, Wikimedia Commons
Translated as '100 days' before the Iranian New Year, Iran's jashn-e sadeh celebrates the most sacred symbol of Zoroastrianism, fire. Festivities include lighting fires outdoors, as well music and dancing. Main events usually take place inside Zoroastrian shrines.
Rainy season, Botswana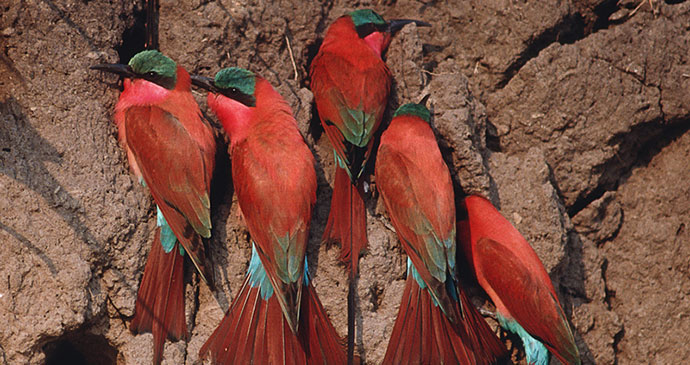 Carmine bee eaters at their nesting site, Okavango Delta © outdoorsman, Shutterstock
Rain signals Botswana's time of plenty – and there are no half measures. As dark storm clouds gather, thunder rolls over the horizon and spectacular forks of lightning spotlight the changing world beneath. A profusion of new vegetation sets the stage for a myriad insects, which in turn attract the stars of the show: a cast of colourful breeding birds decked out in their annual finery.
Tamborrada, San Sebastián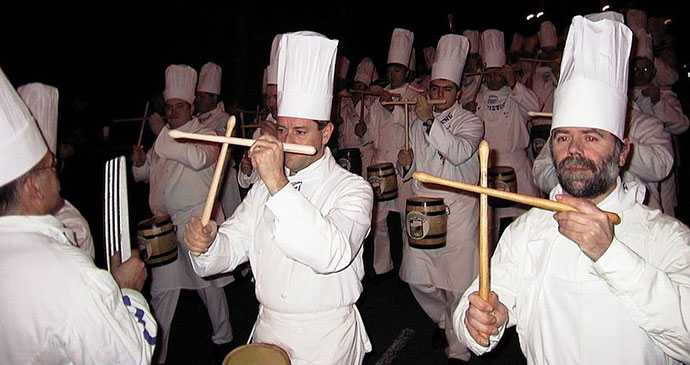 © SanSe, Wikimedia Commons
Mid-winter blues are banished by the onset of the tamborrada festival on the 20th of the month. Dressed in chef and soldier costumes, the good citizens of beautiful, Belle Époque San Sebastián beat their drums for 24 hours in the first of the year's big Basque bashes.
Tromsø International Film Festival, Norway
Tromso's striking cathedral © Mikhail Varentsov, Shutterstock
Catch the latest film offerings from across northern Europe at one of the world's most northerly film events. Screenings take place in the open air around town as well as in more conventional cinemas. Why not use the festival as an excuse to go hunting for the northern lights, too? Tromsø is one of the best places in Lapland to see the phenomenon thanks to its cloud-free skies in winter.
---